Today we're going to give our top recommendations for the best Bluetooth keyboards on the market. Whether you're looking for a portable companion for your iPad, Android tablet, smartphone or laptop  — or all of the above! — you'll be sure to find what you're looking for here. Let's get right into it.
5. Logitech Create Backlit iPad Pro Keyboard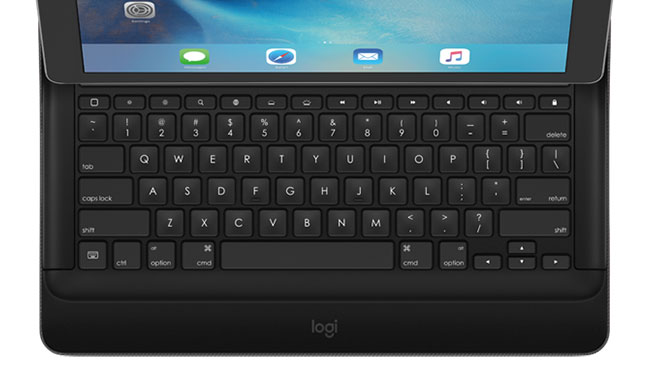 This is the only tablet-specific keyboard on our list, but it's so good that it's well worth including. The Logitech Create Keyboard Case is intended for the 12.9-inch iPad Pro, where it really unlocks the productive potential of Apple's largest iPad. The full-size keyboard includes backlit keys, scissor switches for fast and efficient typing, and iOS shortcut keys that will save you a lot of time and effort. The case itself is nice as well, wrapping your iPad Pro in a protective covering that looks stylish too. If you get an iPad Pro, this should be the top keyboard on your list.
4. Samsung Universal Bluetooth Keyboard
Samsung isn't well known for its keyboards, but its official accessories rarely disappoint and this one is no different. This universal Bluetooth keyboard will work on Android, iOS, Windows and Mac OS devices, and includes Android hotkeys for common tasks. The real selling point of this keyboard is its slim design, which ensures it can be tucked easily into a backpack or the secondary pocket of your tablet's sleeve. The clean white design appeals too.
3. LG Rolly 2 Portable Bluetooth Keyboard
The Rolly 2 is LG's unique take on the Bluetooth keyboard design. As the name suggests, this keyboard rolls up, row by row, into a slim pentagonal stick that is perfect for stashing in a pocket or packing in your bag. One unrolled, you can enjoy the keyboard's decent travel, Android hotkeys and satisfying tactile feedback. There's even a place for your smartphone to sit upright, ensuring you can make the most of this 160 gram marvel.
2. Kit: Premium Bluetooth Keyboard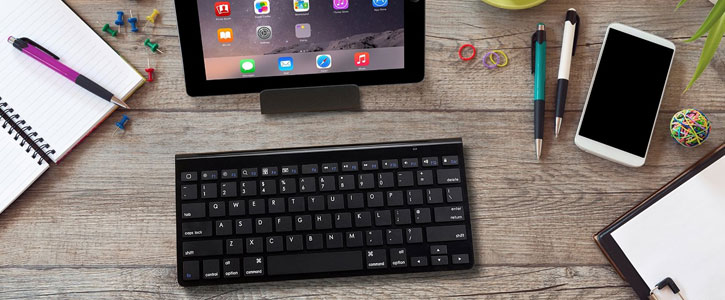 The Kit Premium takes design cues from Apple's iconic Wireless Keyboard, but in a stylish black colourway. This keyboard comes with Mac and iOS keys, making it a perfect choice for the iPhone, iPad and MacBook lines. The tough aluminium and polycarbonate construction allows it to stand up to continued use and abuse, while the full-size design makes typing easier and more comfortable than other keyboards.
1. Wireless Bluetooth Keyboard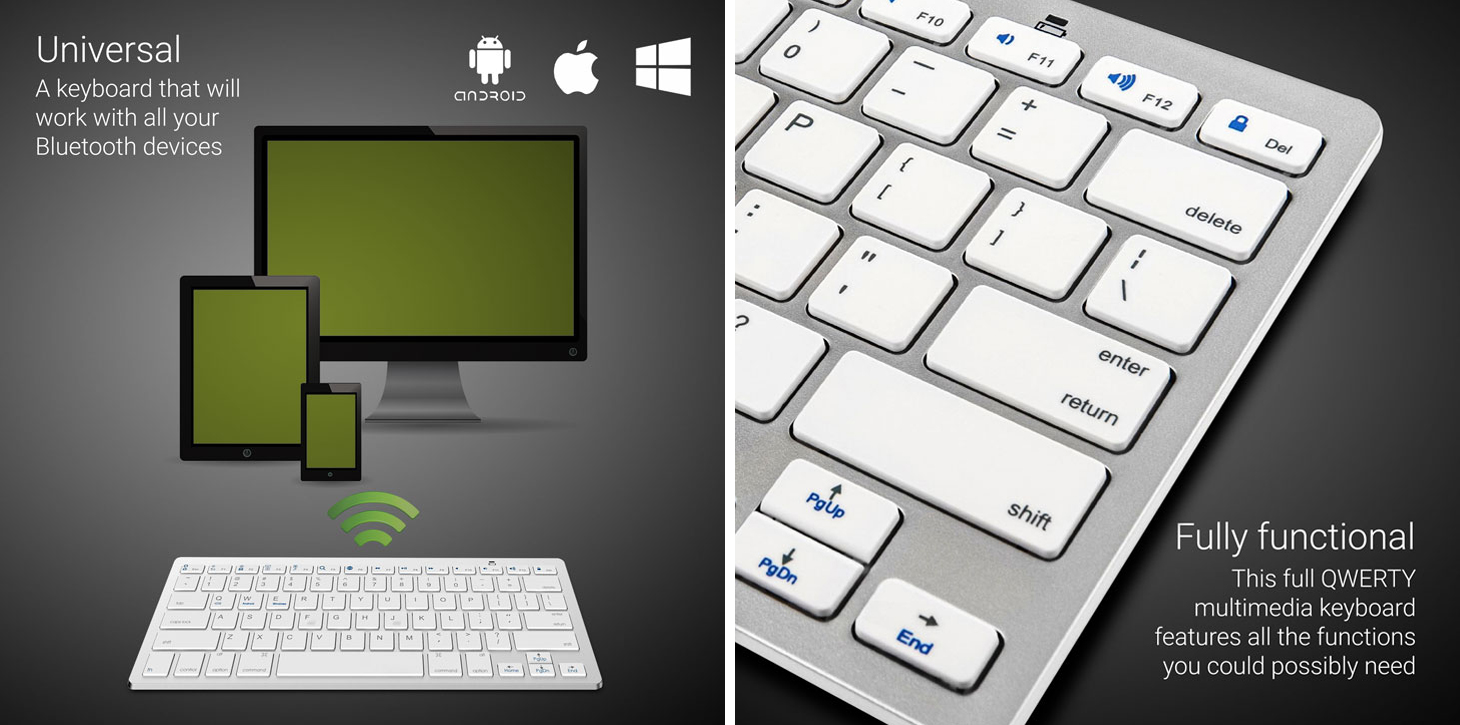 This silver and white keyboard also takes after Apple's legendary designs, with a clean look, iOS shortcut keys and satisfyingly responsive scissor switches inside. The keyboard includes feet that keep it at a useful angle, while its minimal dimensions and light weight ensure portability. Best of all, this Bluetooth keyboard is just £10, making it a cheap and easy upgrade over your phone or tablet's on-screen keyboard. For that reason, it's our top pick!
Wrapping up
Thanks for checking out the article, and be sure to let us know what you think in the comments below! You can also find us on Twitter @mobilefun or at facebook.com/loveyourmobile. Thanks again and we'll catch you on the next one!