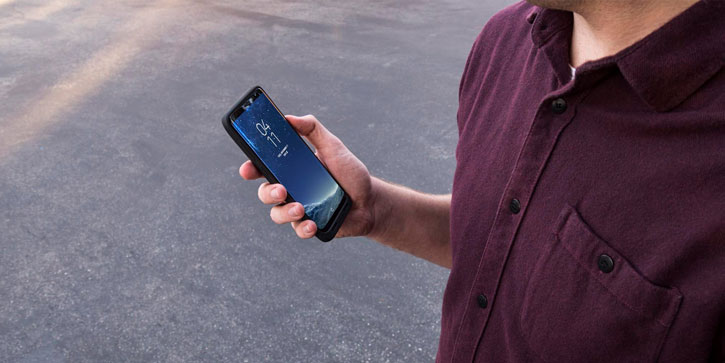 The Galaxy S8 and S8 Plus are gorgeous phones, but they don't have the same longevity as previous models in the series — largely down to larger screens and smaller capacity batteries. That's the problem that the Mophie Juice Pack solves so elegantly, integrating a capacious battery into a slick protective case to unlock multiple days of regular use without needing a recharge. Let's take a look!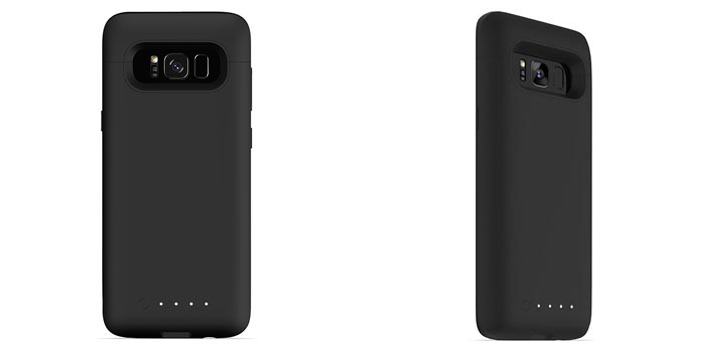 The Mophie Juice Pack is designed to be the ultimate upgrade to your Galaxy S8 or S8 Plus, radically extending its battery life without getting in the way. The streamlined design ensures your phone will still fit into your pocket or bag, while the added bulk is used to full effect to protect your phone from drops, knocks and scratches.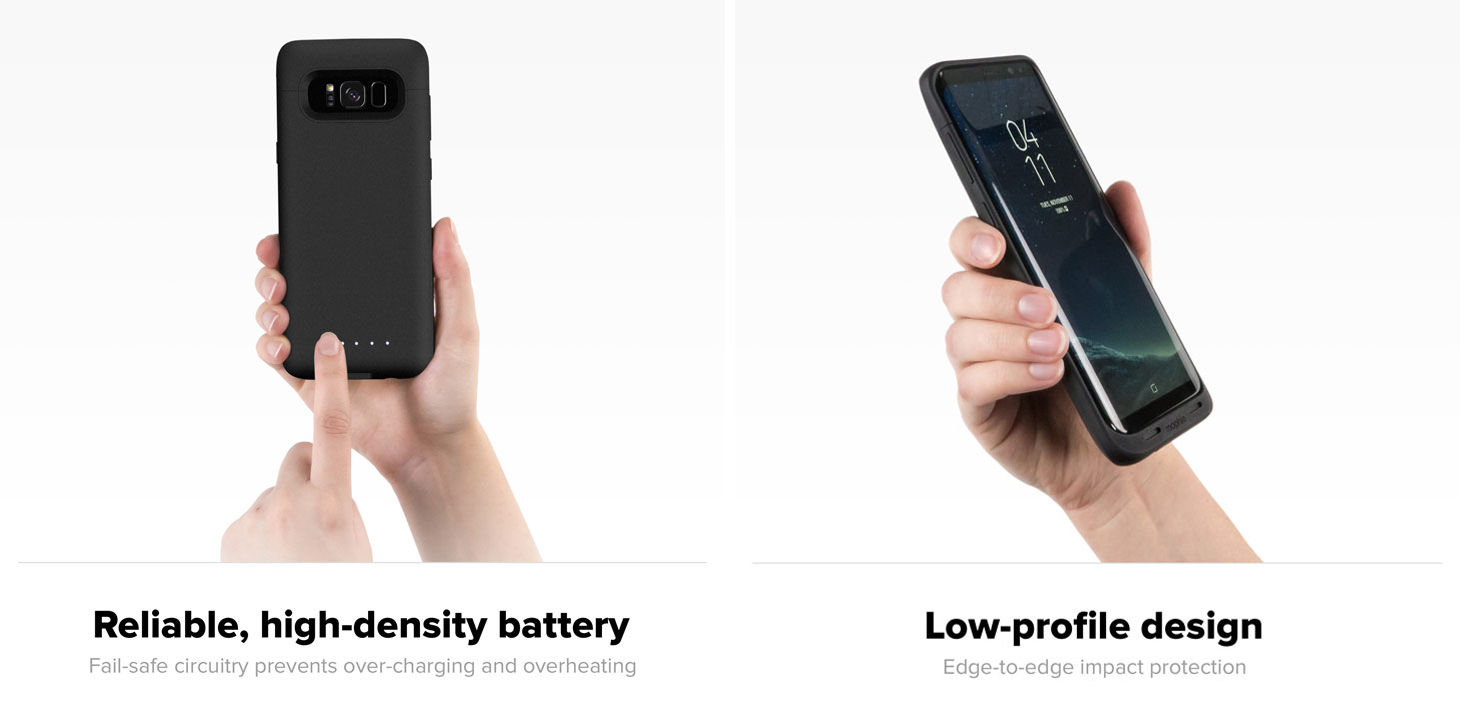 With 2950mAh of extra power for the Galaxy S8 and 3300mAh for the Galaxy S8+, you're sure to have enough power to last out even the most draining of days. In fact, you should reliably get two or even three days of normal use — at least 24 hours more talk time, 10 hours more spent web browsing or 16 hours more for video playback.
And thanks to fail-safe circuitry, you won't have to worry about overcharging or overheating. Mophie has made their name from safe, high performance batteries, and that's set to continue with the S8.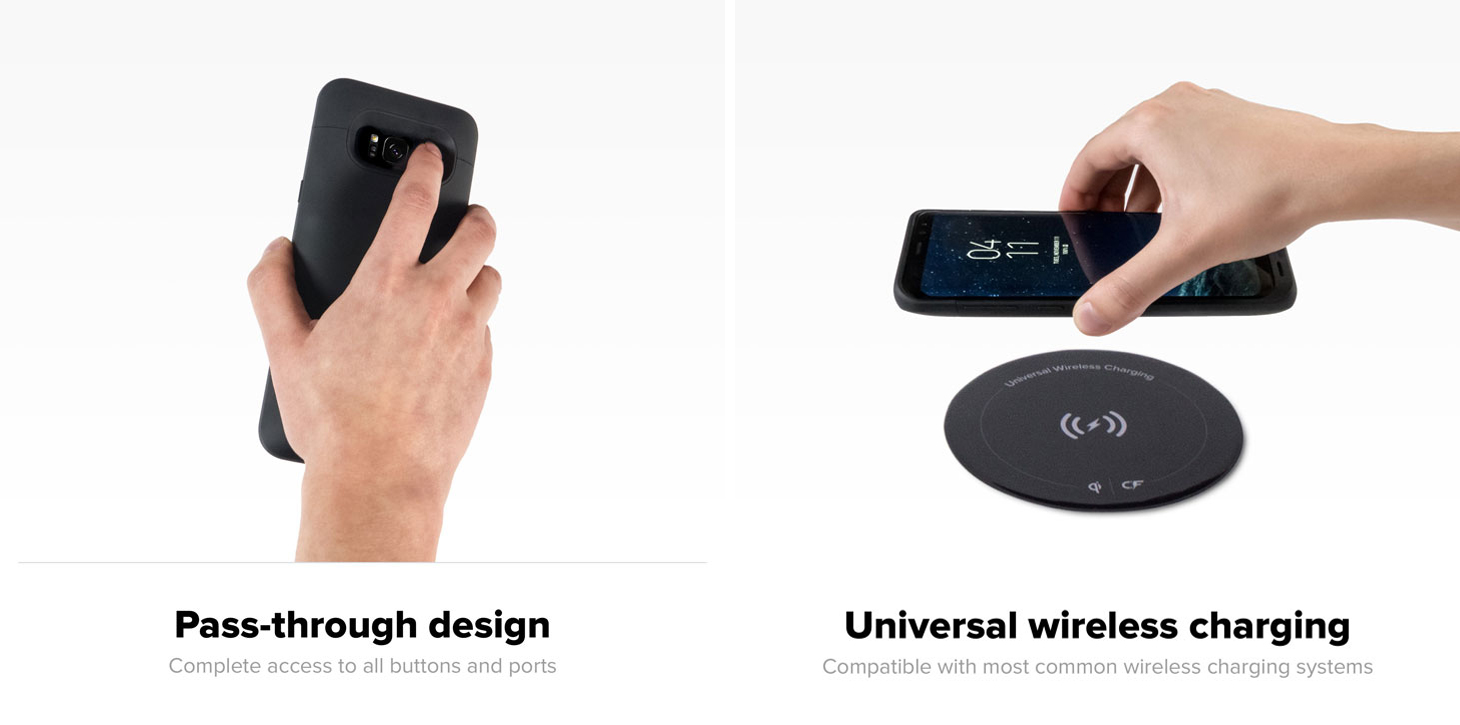 While the Juice Pack covers up most of the Galaxy S8, you'll still get full access to the ports, buttons, camera, microphones and other features thanks to perfect cutouts.
You'll also be able to take advantage of universal wireless charging, letting you top off your battery whenever your phone is lying on your desk or nightstand (assuming you have a wireless charging pad there; this isn't magic!).
The Mophie Juice Pack is the first and best battery case for the Galaxy S8 and S8 Plus, and it's available for pre-order now. For more information, including current availability, check out the links below.
Thanks for reading the article! If you have any questions or comments, we'd welcome them below. See you on the next one!