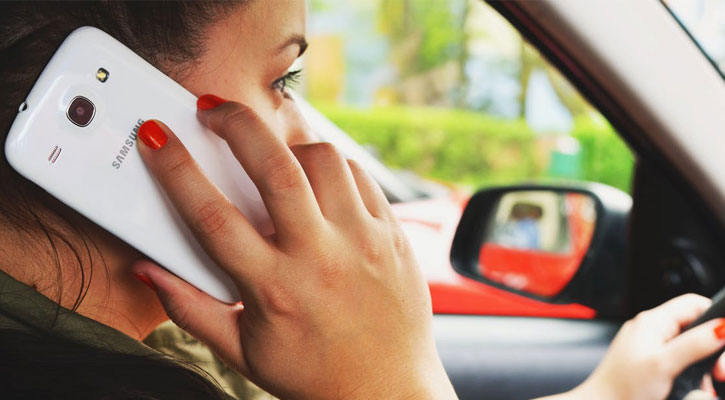 It's well known that driving and using your phone to make a call is against the law, but there are many grey areas that could leave you confused. The UK government have sought to clarify this by updating the laws surrounding using your phone at the wheel as well as doubling the penalties for those that break them.
In a bid to crack down on what is now a huge national problem, the Department for Transport are bringing in tougher penalties that now include a £200 fine and six driving licence penalty points for anyone caught using their phone behind the wheel. The new laws and fines come into force from the 1st March 2017, and apply in England, Scotland and Wales for anyone making phone calls without a hands free kit, using social media, playing games or texting.
Now that we know the penalties for using your phone in the car, its important to know what qualifies as using it. Here's our keep-it-simple advice guide to help you understand the laws and how you can use your phone safely within your car.
1. Keep your phone in a car holder or your glovebox
First of all where your phone is positioned within the car is very important. Just because it's not in your hand doesn't mean you're not using it, for example resting it on your knees is not permitted and as such we advise using a car holder at all times so that you can keep your phone in view, without distracting you from the road ahead. Failing this you should keep your phone stored out of the way in your glove box, out of sight, out of mind!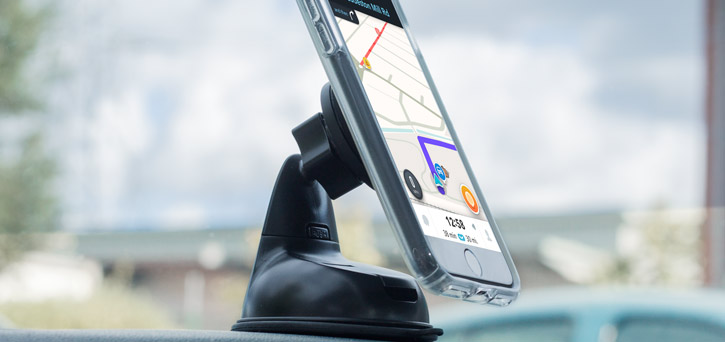 Handy tip: By law you're not actually allowed to touch your phone, even if it is in a car holder. If you need to re-route your sat nav app or swipe to the next track on your playlist then by law you need to park up in a safe place and turn the engine off before doing so.
2. Handle calls wirelessly with a hands-free car kit
But I have a loudspeaker option I hear you cry! Unfortunately that's banned too, you shouldn't be interacting with your phone at all whilst driving. However the use of a separate hands-free car kit is allowed. The Olixar Clip and Talk is a fine example that makes handling calls extremely easy. Pairing via Bluetooth this hands-free kit is compatible with virtually any mobile phone and once paired allows you to drive safely and take calls without ever needing to touch your phone. You can even make calls in this way as the device can trigger your phone's built-in assistant to dial contacts through the power of your voice!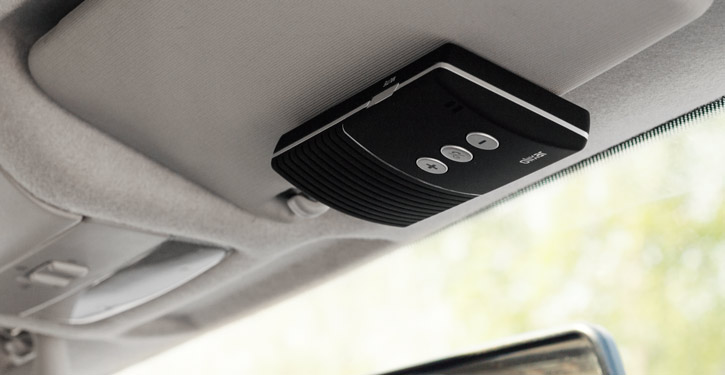 3. Play your favourite tunes without distraction
Everyone loves a good carpool sing-song, but how you listen to music from your phone is extremely important. By law you can't interact with your phone while driving, even if you do fancy skipping to the next track while stopped at red traffic lights. However, we do have a solution, this handy smart accessory from Satechi allows you to pair to your phone so that you can control the volume, skip to the next track, as well as play and pause functionality. This supremely stylish device attaches to your steering wheel or dashboard so that you can quickly and safely control your music selection.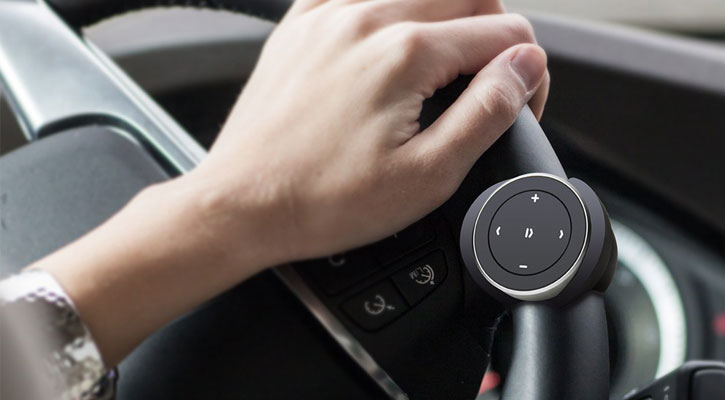 Shop Satechi Bluetooth Media Button >
Handy tip: If you don't have a Bluetooth media button to hand then the best practice is to set up your playlist in advance and press play before you start driving.
4. Record your journeys with a dash cam and not your phone
Yes it is possible to use your phone as a dash cam but here's why you shouldn't. First of all, it is likely that your phone will record at large file capacities which will eat through your phone's memory and second, because its likely you'll have to interact with your phone when it gets full and needs old clips deleting. This is why using a dash cam is so important, not only does it record the footage at much lower file sizes, many also record over footage that's no longer needed automatically, so you can rest assured that your journey has been documented without the need to fiddle around with your phone in order to do so.

Shop Ge-Force 720p Dash Cam > Shop RoadEyes Full HD Dash Cam >
5. Don't listen via earphones or headphones whilst driving
Like many modern drivers, the majority of our music library is now located on our smartphone in one form or another. However not all of our cars feature Bluetooth functionality or built-in Aux ports in order to listen through our car's stereo. This can mean many turn to simply listening directly, using a pair or wired or Bluetooth headphones. This is also ill-advised as it can be very distracting and can even count against you in court, should you be involved in an accident.
Thankfully, there is a way around this! By using an FM transmitter like the following example from Promate, you can effortlessly stream your music from your phone to your car's stereo by simply matching up the FM frequencies.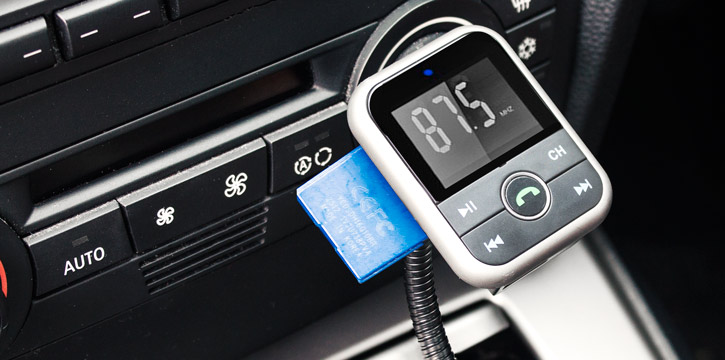 Wrapping up
To summarise:
Don't touch your phone while driving, not even when you're stopped at traffic lights, it's just not worth the risk.
Handle calls safely with a hands-free kit, don't attempt to use your loudspeaker option.
Take advantage of a dash cam to record your journeys. What's more, this may even reduce your car insurance if you let your provider know you're using one.
Finally don't drown out the noise around you by wearing earphones or headphones. Your hearing is an extremely important sense that can help you make informed decisions when on the road.
Alright, that's about it! Thanks for reading our guide on how to use your phone safely within the car – and avoid penalty points. Be sure to let us know what you thought in the comments below.