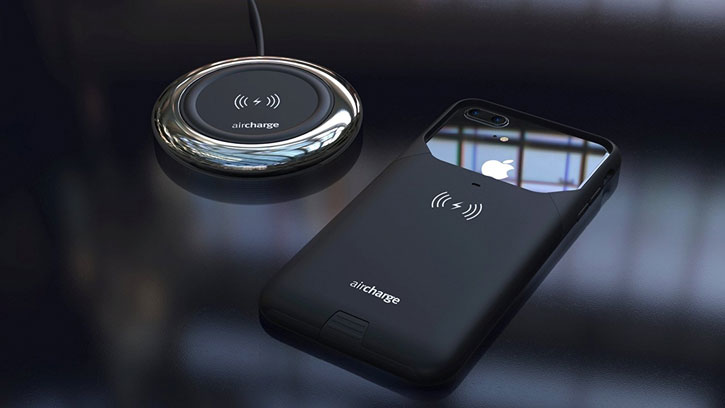 The iPhone 7 and 7 Plus don't come with wireless charging built in, but you can add this functionality yourself using a few key accessories.
Check out our range of products using the links below, or scroll on for a detailed look at some of the best accessories available!
for iPhone 7…
for iPhone 7 Plus…
What's the difference? Read on to find out!
---
Wireless charging adapters for iPhone 7 & iPhone 7 Plus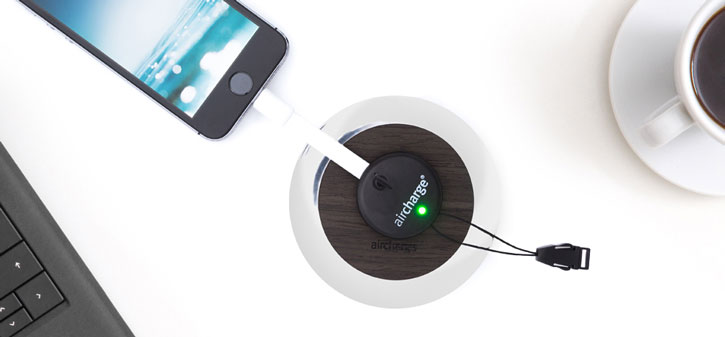 If you'd rather add wireless charging to your iPhone only when you need it, you could also try the aircharge, a Lightning Wireless Charging Receiver. The way it works is pretty simple — it plugs into your iPhone via the Lightning port, and then provides charge whenever it's placed onto a charging pad.
That makes it somewhat of a hybrid solution — it isn't wholly wireless, but it does deliver the primary advantage of wireless charging: you can start charging your phone, pick it up and use it for a bit, and put it down to resume charging, all without plugging or unplugging a cable. On the other hand, it won't allow you to use Lightning headphones and charge your iPhone 7 at the same time, which is a shame.
---
Wireless charging cases for iPhone 7 & 7 Plus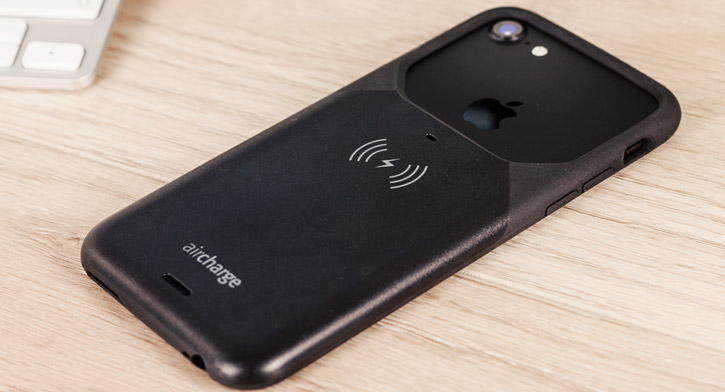 You can also pick up aircharge wireless charging cases for the iPhone 7 and iPhone 7 Plus. These cases have a Qi charging coil built right into them, so all you'll need to do is put on the case, then put the case onto a Qi wireless charging pad (see below!).

---
iPhone 7 & iPhone 7 Plus wireless charging pads

Once you've got your charging adapter installed, all you need is a Qi wireless charging pad.
One of our favourites is the Slim 10W Fast Wireless Charging Pad from Olixar, thanks to it's sleek modern styling and super fast charging speeds. We're sure once you start charging wirelessly that you'll absolutely love the convenience it brings. As such you may want to consider some other options, with Wireless Charging Car Holders and even Wireless Charging Power Banks.
---
Video
You can check out some of the best options for adding wireless charging to the iPhone 7 or iPhone 7 Plus below!
Wrapping up
Thanks for reading our article. If you have any questions, feel free to comment. Thanks again and enjoy the remainder of your day!