Apple kicked off their event with a laid-back session of carpool karaoke, but quickly got into the swing of things by announcing new iPhone models, a new Apple Watch and even a few surprises. Here's what you need to know!
iPhone 7 & iPhone 7 Plus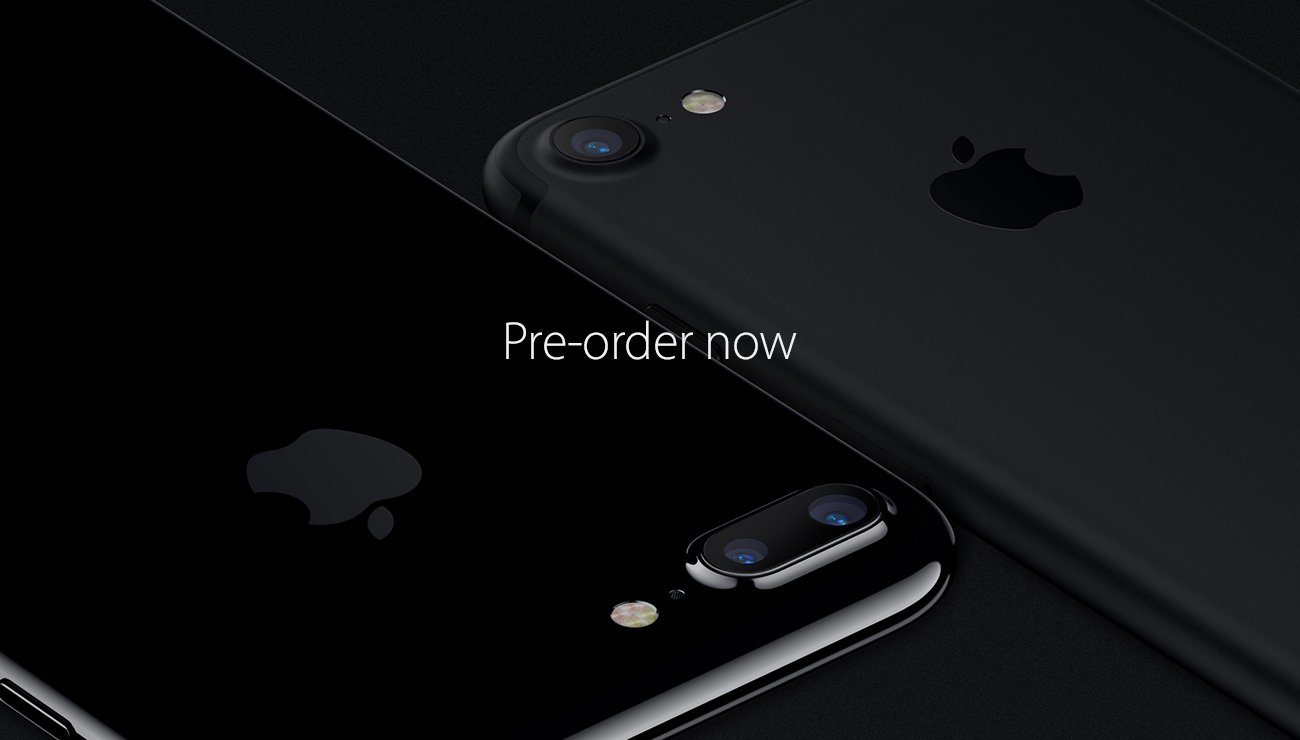 Apple have sold one billion iPhones, so they decided to give it a rest… Just kidding, they announced two new models: the iPhone 7 and iPhone 7 Plus, running the upcoming iOS 10.
The new phone is also available in a couple of new colours, Jet Black and… Black. The mechanical home button has been replaced by a touch-sensitive model, with a taptic engine for feedback, and the whole phone has been made IP67 water-resistant.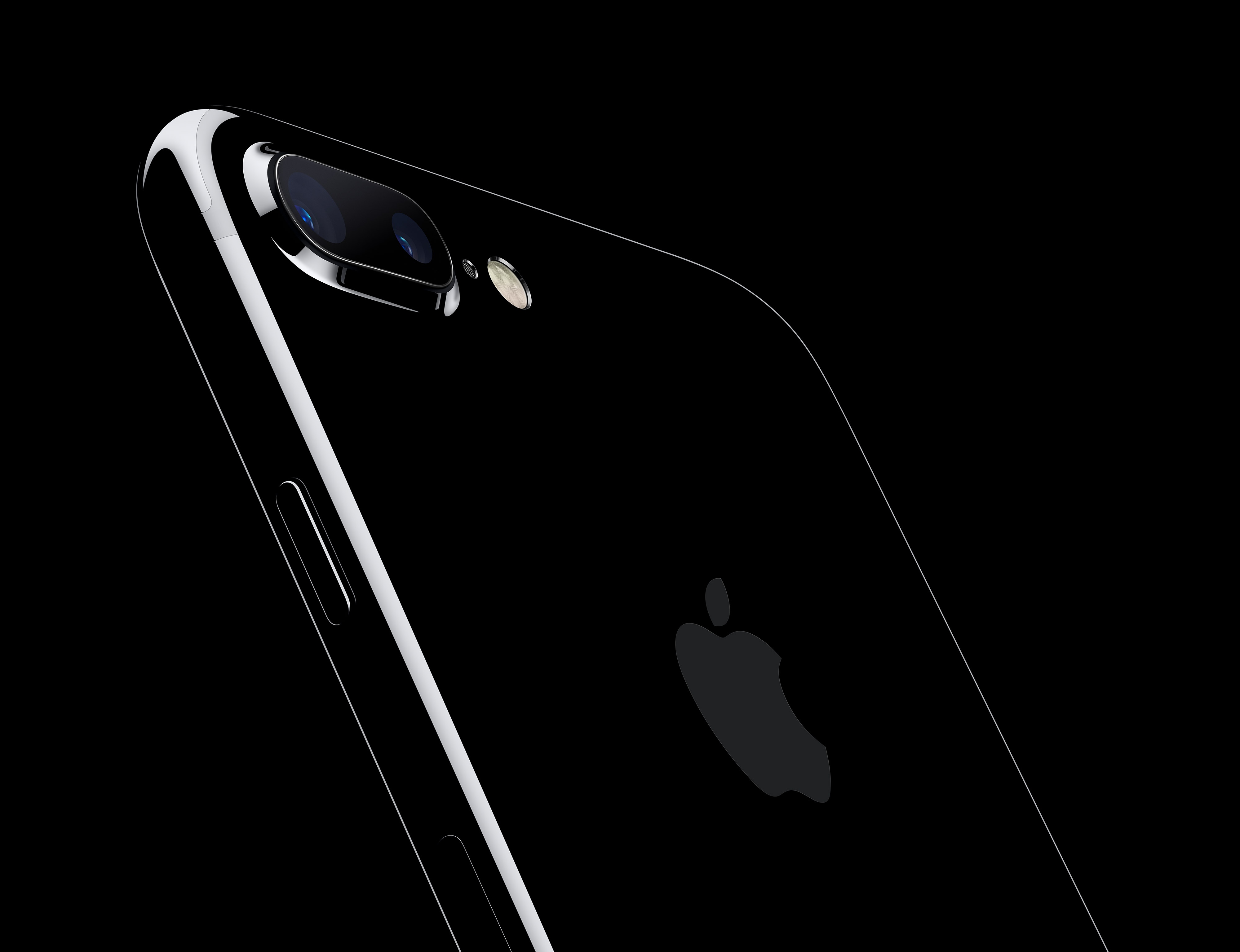 The camera has seen considerable improvements as well, with a 12-megapixel sensor, f/1.8 lens and quad-LED flash that can compensate for the flickering of artificial light. The colour gamut has also been widened, and the ISP has twice the throughput of its predecessor. Photographers will also be happy to see RAW image capture for the first time, too.
Optical image stabilisation is now available on the 4.7-inch iPhone 7, as well as the 5.5-inch iPhone 7 Plus. Of course, the 7 Plus gets one unique feature: a second rear camera. The second camera is a telephoto lens, offering 2x optical zoom. The second lens also allows for a simulated bokeh effect, blurring the background while keeping the subjects in crystal clear focus. The screen has also been upgraded, with a wider colour gamut and 25% higher brightness, for viewing all these sweet photos you're going to see.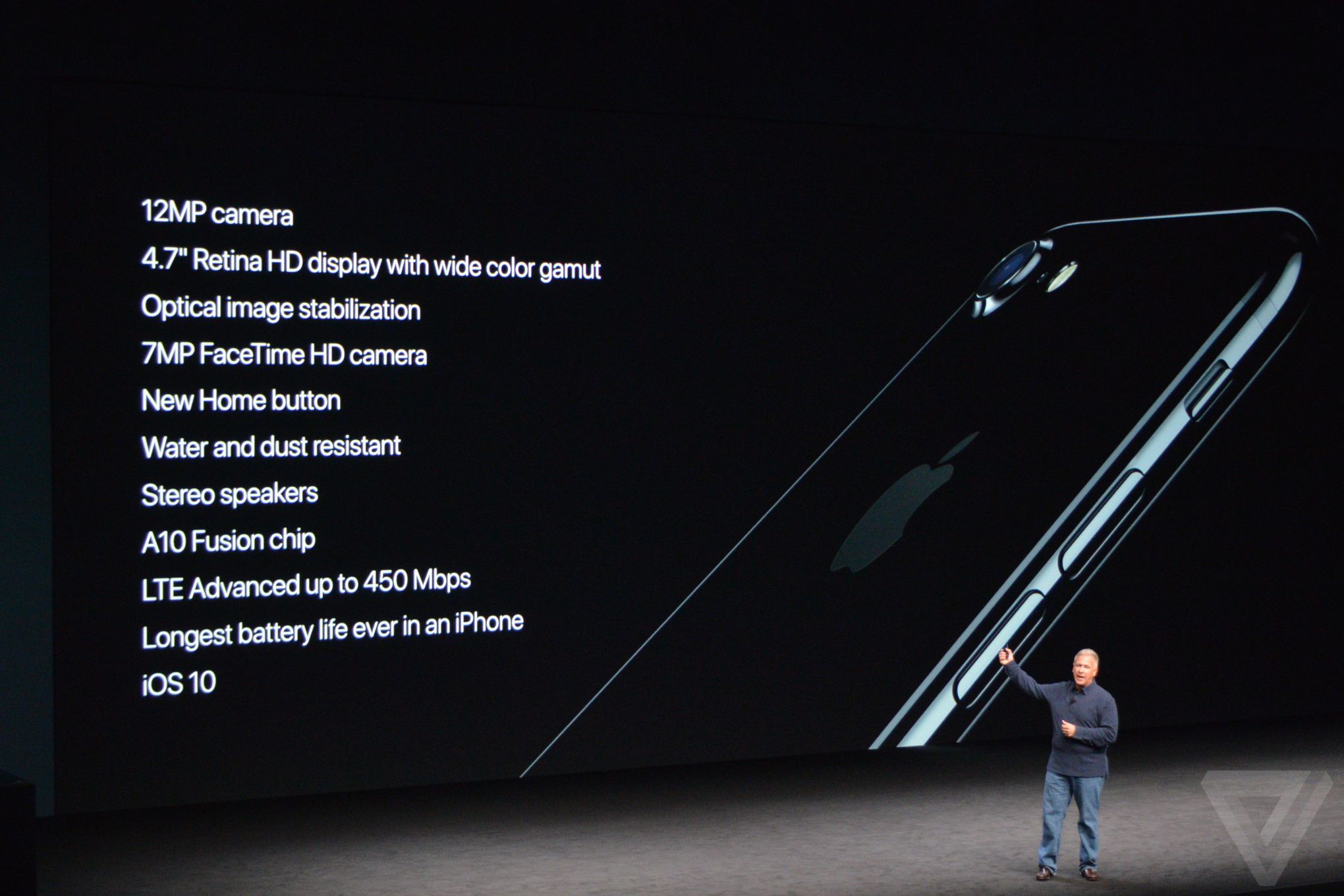 Now let's talk about audio. The new iPhones finally have stereo speakers… but as rumoured, the 3.5mm jack has been removed in favour of Lightning headphones. There'll be Lightning EarPods in the box, as well as a Lightning to 3.5mm adapter for 'old' headphones (read: 99.99% of all headphones ever made).
Of course, wireless headphones are also a thing… so Apple is introducing AirPods, tiny wireless versions of their headphones that connect to your iPhone over Bluetooth. They're good for 24 hours of battery life, and connect to the iPhone, iPad, Watch and Macs. They also feature lots of high technology, which should make them fairly magical to use… and they'll cost around £100 when they're released.
The phone's internals have seen upgrades too, with a new 'A10 Fusion' chip at the heart of the phone. It's a 64-bit quad-core processor, 40% faster than the processor of the iPhone 6S. Battery life has been improved as a result of the new processor; the 4.7-inch phone will last two hours longer and the 5.5-inch model will last one hour longer.
The iPhone 7 and 7 Plus will cost normal iPhone prices; e.g. £600 for the iPhone 7 and £719 for the iPhone 7 Plus. The phones start at 32GB of storage now instead of 16GB, which has been a long time coming, while the Jet Black iPhone is only available in varieties of 128GB or 256GB.
Apple Watch Series 2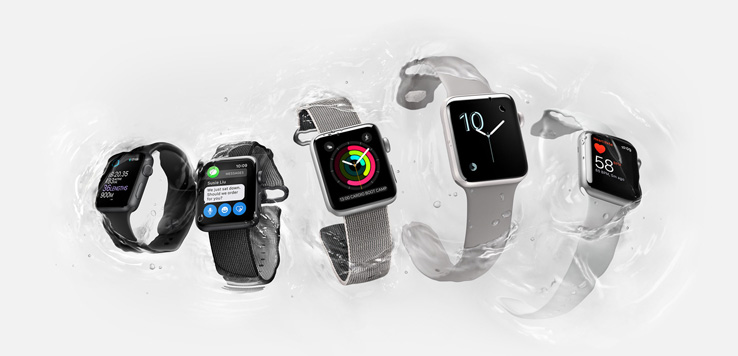 The first Watch catapulted Apple into second place in the world rankings of watch brands. Now, Apple are releasing their follow-up, the Watch Series 2, and no doubt gunning for first place in those rankings.
The Apple Watch Series 2 offers a number of upgrades over the first-generation model. First of all, the Apple Watch is now waterproof to a depth of 50 metres, so you can go swimming or diving with it on. While you're in there, you'll also be able to measure your burnt calories, lap times and other metrics.
There have been internal improvements too, including a 50% faster dual-core processor and a GPU that offers double the graphical performance. The screen is also brighter, rated at 1000 nits. More importantly, GPS has been added to the Watch, so you can now go for a jog without your phone.

The Watch Series 2 will also be available in a ceramic finish for the first time, in addition to the previously announced aluminium, stainless steel and gold finishes. Apple also introduced new straps for the Watch, which of course will fit both models. Finally, there's 'Apple Watch Nike+', which is a variant designed for runners, with a unique strap, apps and in four amazin' colours.
Apple even upgraded the original first-generation Watch, which comes with an upgraded dual-core processor but without the other features for $100 off. That new model is called Apple Watch Series 1. Both Apple Watches will be available for pre-order on September 13th, with orders shipping on October 16th.
Apple also announced a key partner for the Apple Watch: Pokémon Go developer Niantic Labs. Together, they announced that Pokémon Go will be coming to the Apple Watch. You'll be able to catch Pokémon, collect items from Pokéstops and so forth, all without pulling out your phone. Nice.
Super Mario Run

The first surprise of the event was the sudden appearance of Shigeru Miyamoto, creator of the Mario franchise. They introduced a new game streamlined for smartphones called Super Mario Run; essentially an endless runner with a Super Mario theme. There are also a few other modes, including a battle mode. Super Mario Run will be available by Christmas this year and will be available for iOS first, so expect an Android release later too. Nintendo are also introducing Super Mario stickers for Messages in iOS 10, which should be nice for Nintendo fans.
Wrapping up
Thanks for checking out our Apple event coverage! Stay tuned for more in-depth articles on the iPhone 7, iPhone 7 Plus, Watch Series 2 and their accessories.