It's time once again to take a look at some of the best smartphone concepts from across the wonderful world of tech. In our latest edition, we have a silly concept from TechRadar regarding the Galaxy S8,  more realistic renders of next year's iPhone and this autumn's HTC-made Nexus, plus an awesome Sony gaming phone concept and one real-world example from Lenovo. Let's get started!
TechRadar's silly Galaxy S8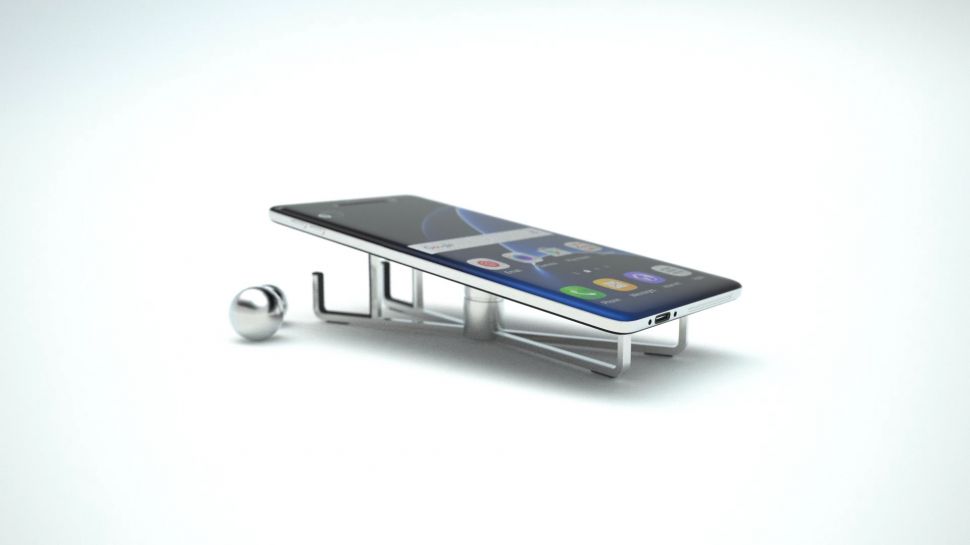 We start with a concept piece produced by the august publication TechRadar, who imagined what a next-generation Galaxy S8 might look like. Their tech coverage is generally on point, but this concept is just silly.
Some highlights are a display that stretches from the top to the bottom of the phone — removing generally useful features like the front-facing camera, earpiece, microphones, iris scanner, capacitive buttons, etc. — and a weirdly off-set USB-C port and no 3.5mm jack, a setup that will break compatibility with the Gear VR headset and many other accessories.
There's also some glorious technobabble regarding the phone's speaker capabilities: "…speakers top and bottom of the phone could create a true 3D experience with intelligent space mapping helping work out where you're positioned and offering something akin to a full surround sound setup."
However, the concept does have some decent points, like a 4K screen (for Gear VR use) and flush dual cameras (although Samsung and others in the industry have stated that customers prefer thinner phones to flush ones).
iPhone 8, tenth anniversary SE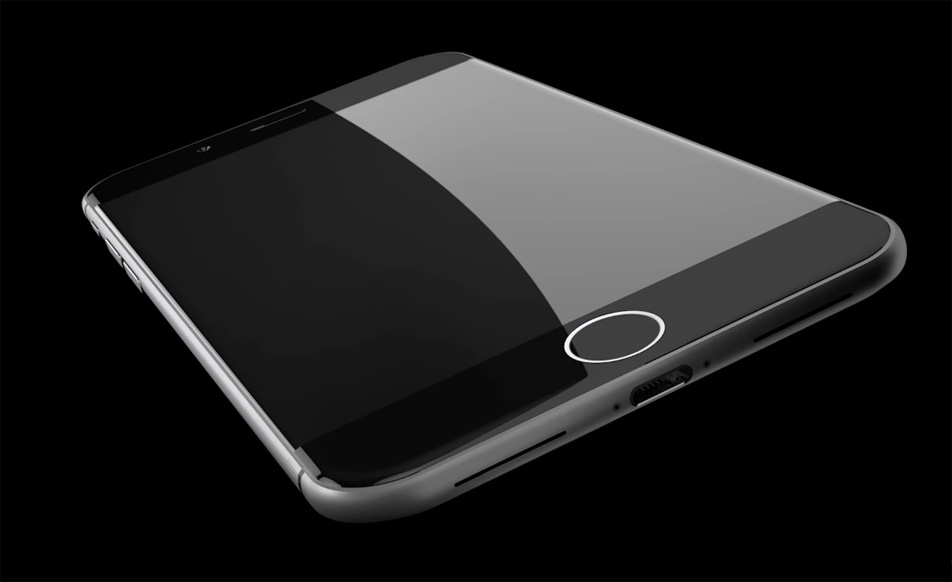 2017 will mark the 10th anniversary of the iPhone. A decade on, we've quite a few design changes, but the iPhone 8 may be the most radical departure ever. The next-next iPhone is expected to come with curved edges (like the recently-released Note 7), an AMOLED display, a touch-sensitive home button (with a sub-glass fingerprint reader) and an all-glass housing.
It's a beautiful idea, and now it's a beautiful render courtesy of ConceptsiPhone. Take a look!
HTC Nexus 'Marlin' renders
Thanks to the diligent leaking of Android Police, we now know pretty much for sure that HTC are building two Nexus phones for Google this year: the medium-sized Sailfish and the larger Marlin. We've seen some vague renders from Android Police and some spy shots by members of the public, but neither compare to these rather fancier renders from TechConfigurations.
The render gives a flyby of the phone and its specs and features, giving you a better idea of what it'll look like once it launches (hint: something very similar to the One A9, whose design has been allegedly used by HTC here). There's nothing super crazy here, but it looks like a solid package that should compete well against more expensive non-Nexus devices.
The gaming-focused Sony Shadow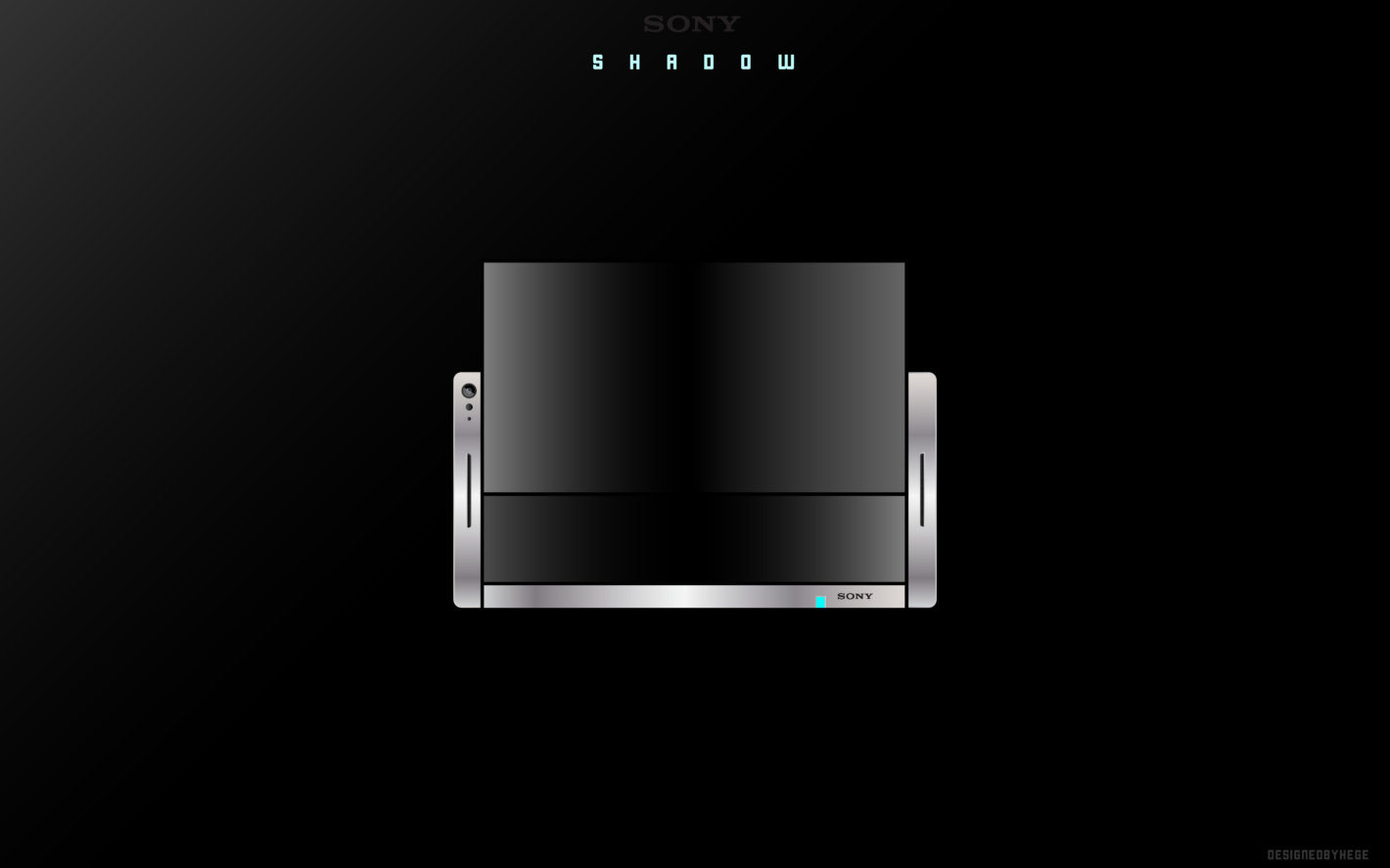 The mysterious Hege is responsible for this next concept, which imagines a Sony transforming smartphone with two Royole 0.01mm screens stacked on top of each other. For normal usage, you only use the top layer, but at any point you can also slide the top layer off, and use both displays together. That gives you much more screen area to work with, and it makes sense to keep a keyboard, controls or additional information down there. This could even allow you to play a PS4 or Wii with Remote Play without needing a PS4 controller with you, which would be pretty swell.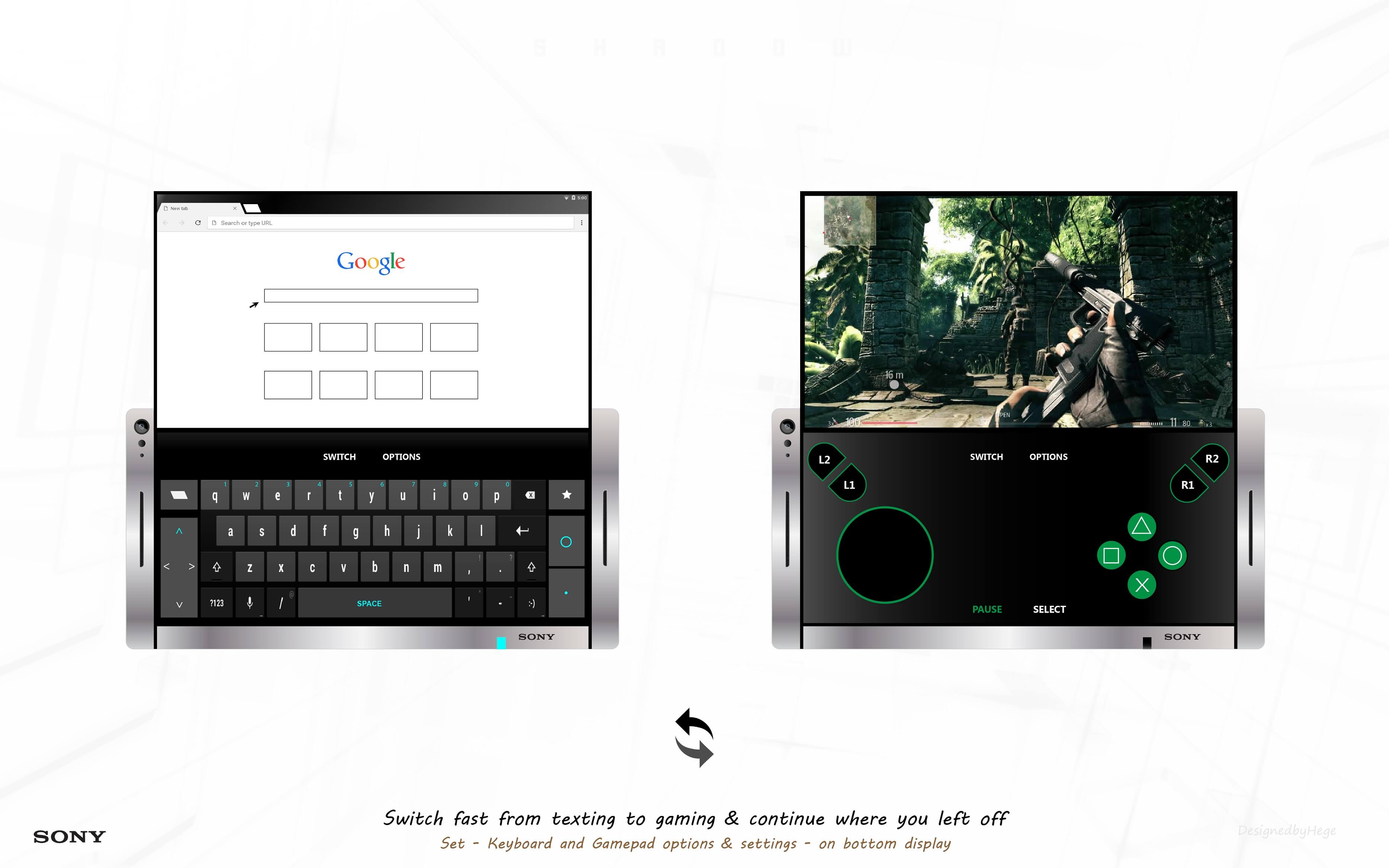 Other features include a tiny internal battery that allows the main battery to be swapped out without the phone turning off, physical side-mounted keys and a curved backside. This is probably my favourite concept so far, what do you think?
Lenovo's foldable smartphone concept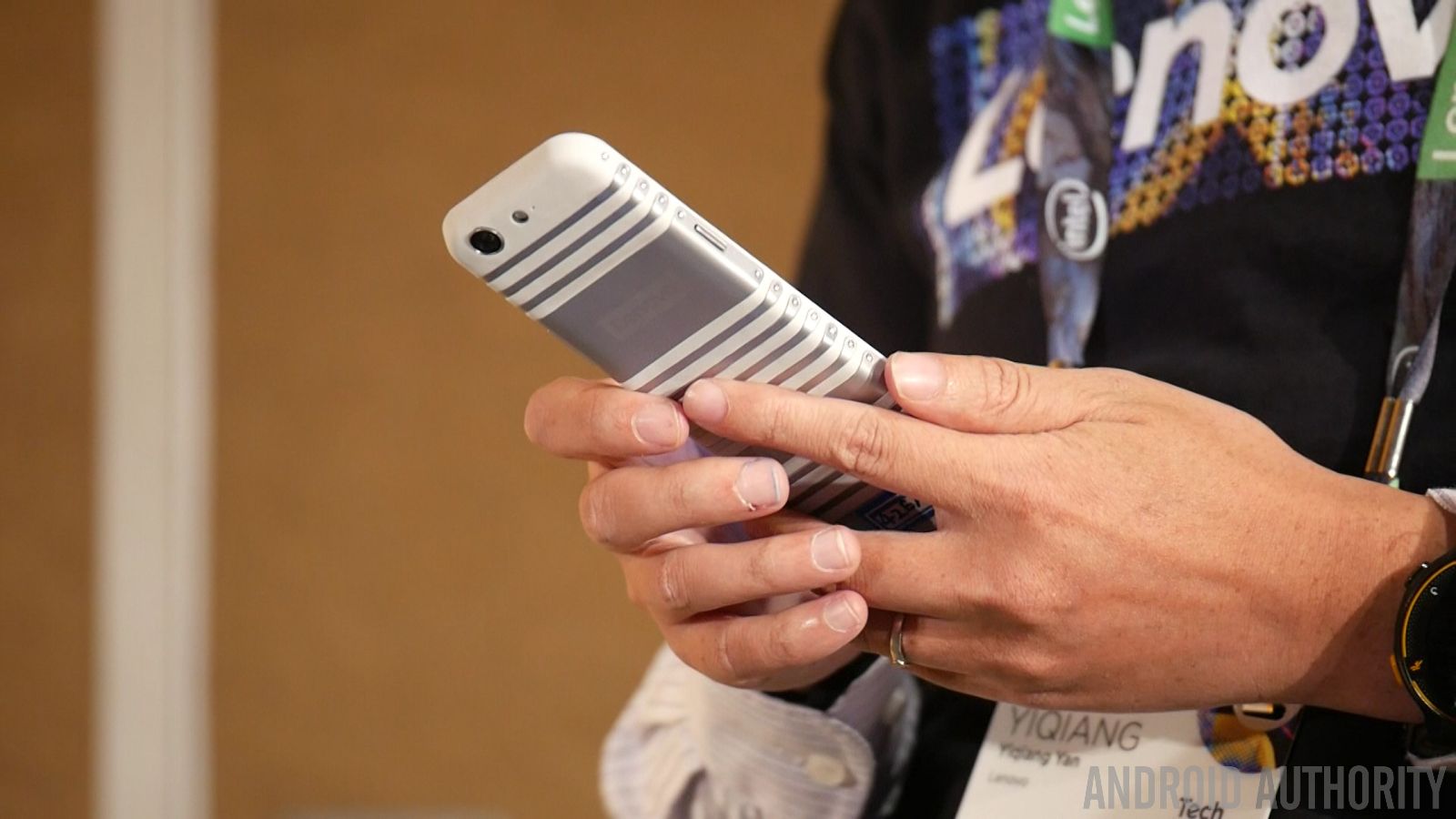 Our final entry is also one of the most realistic, as it's actually made the leap from digital to analogue. Lenovo showed off this foldable smartphone / tablet concept at their Tech World summit in San Francisco this past June, which uses a stretchy display cover to transform from a 360-degree smartwatch into an overly tall smartphone.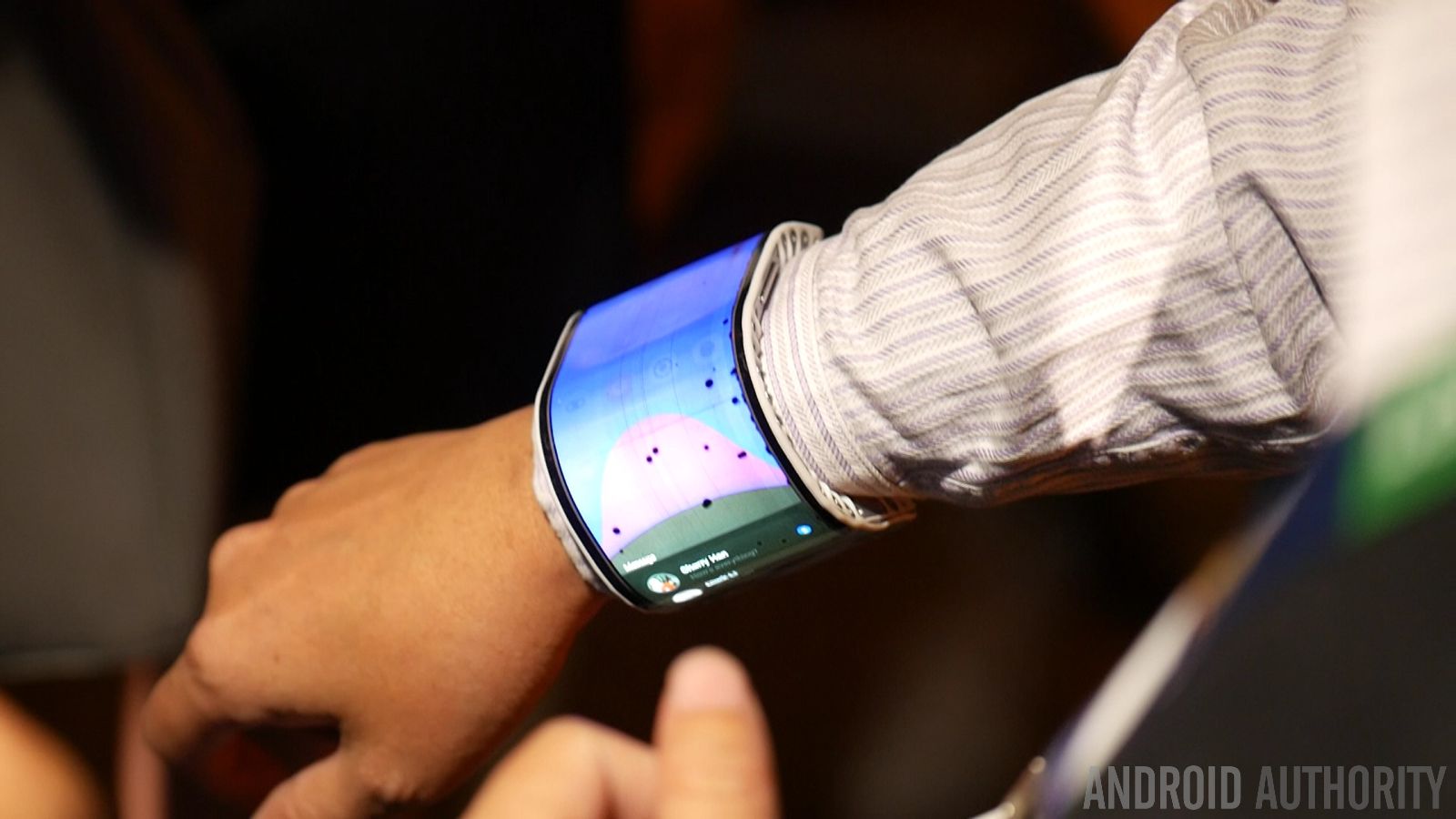 The display distorts a little bit while doing this, but still remains usable — pretty impressive! Curved screen technology seems like an obvious direction for the future, and if Lenovo has anything to say about it, this technology shouldn't need to wait decades until its first retail release.
Wrapping up
Thanks for checking out the article, and be sure to let us know what you think of the roundup in the comments below. Feel free to submit your own concepts too!
If you missed them when they were first released, be sure to look at our previous concept phone roundups too!
Thanks again and have a good one!