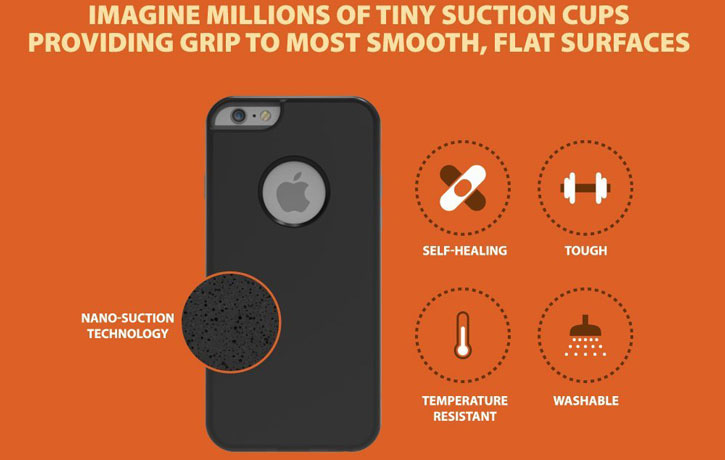 Now this is pretty cool — an iPhone 6S 'anti-gravity' case that can stick to walls. How? Nano suction! Basically, the case is coated with millions of tiny suction cups, allowing your iPhone to be stuck to most smooth, flat and non-porous surfaces — think glass, metal and plastic. It's like the gecko of the iPhone 6S cases world. Cool.

You could use the case in tons of different ways — attach it to gym equipment to easily follow your workout routine, on the mirror to prepare your makeup, or on a white board to rapidly transcribe notes from your iPhone.

As we're using nano suction instead of an adhesive, there's no sticky residue after you remove your case. It's also fully washable (and temperature resistant), so you'll be able to easily keep it in tip-top condition. Just wipe it with a damp cloth and leave it to dry, and that'll remove any dirt or debris that could potentially hinder the case's stickiness.
Hardly a one-trick pony
This case is also pretty tough, given how slim it is. The Anti-Gravity case covers the corners and edges of your iPhone, preventing nicks and scratches from building up over time (and allowing you to retain the resale value of your iPhone by keeping it in good condition). The TPU material used is durable too, so this case should stand up to years of normal use without an issue.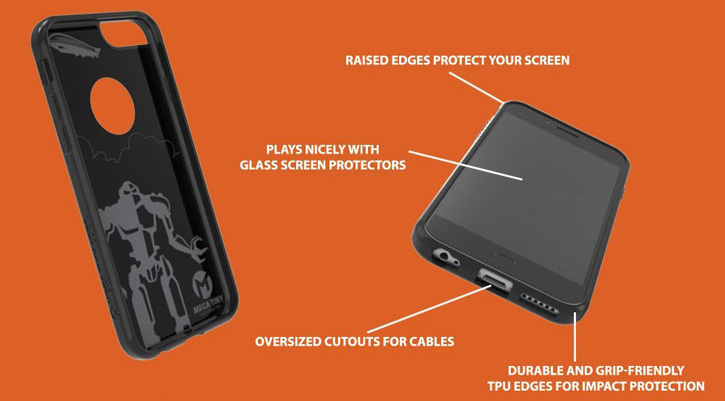 The Anti-Gravity case also gets the details right, with oversized cutouts to ensure cables fit easily, full compatibility with glass screen protectors, and raised edges to prevent the screen from receiving the brunt of a drop. Awesome stuff.
Wrapping up
So there you have it — a unique case with a killer feature and lots of extras to back it up.
The Mega Tiny Anti-Gravity Case is available to pre-order now at Mobile Fun for £34.99. Please check the product page in order to see the latest pricing and availability information, plus more photos of the Anti-Gravity case in action.
Thanks for checking out the article, and be sure to let us know what you think in the comments below. You can also write to us on Twitter or Facebook if you prefer. Thanks again and enjoy the rest of your week!