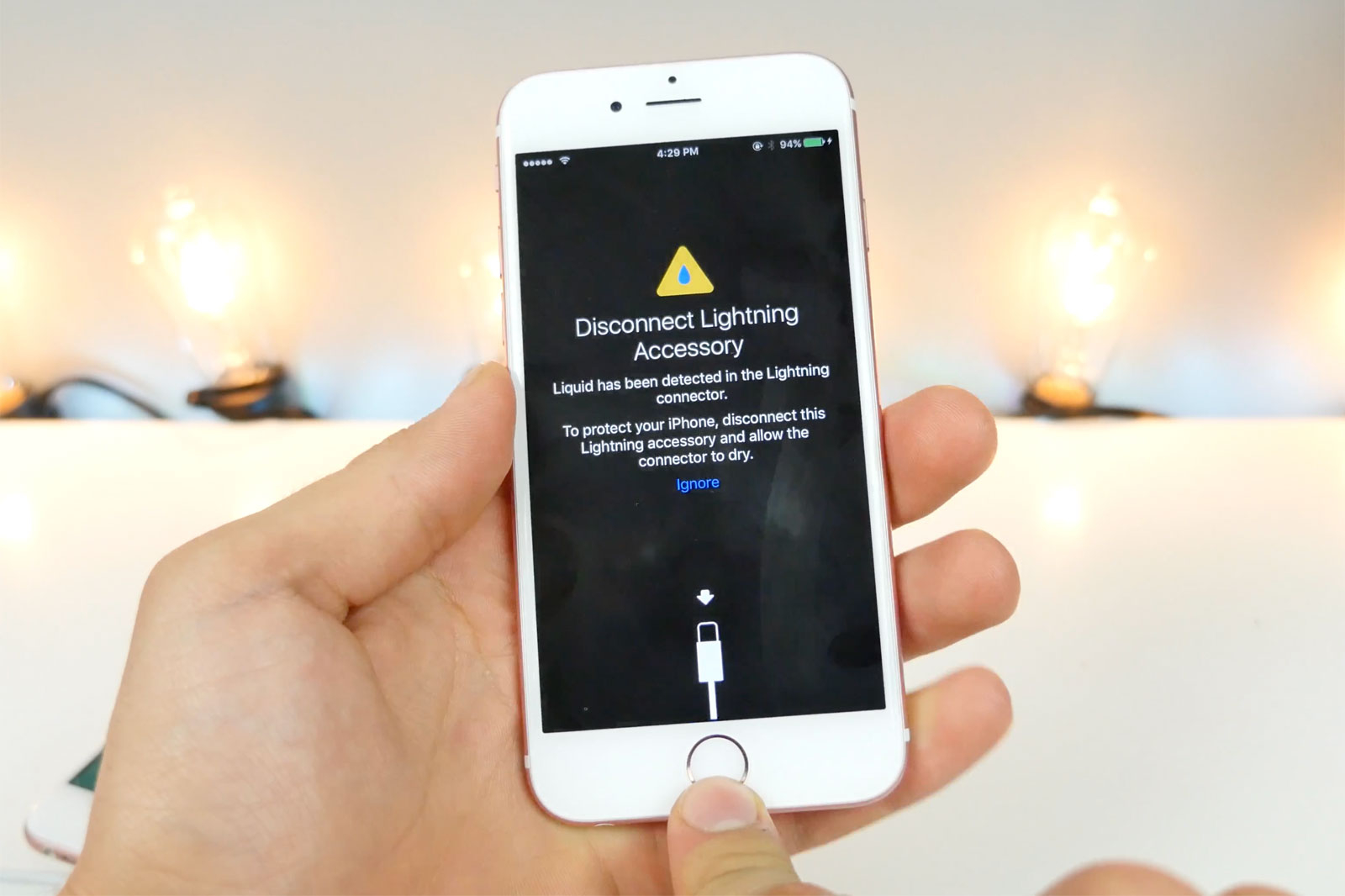 Eagle-eyed users spotted a new unmentioned feature in the latest iOS 10 beta: your iPhone will now warn you if it detects moisture in the Lightning port, allowing you to pull out in time to potentially save your phone from damage. The story, reported by Engadget, states that the feature only works with recent iPhone models: the iPhone 6S, 6S Plus and SE.
The new feature is one of several signs that Apple is looking to better waterproof their future iPhone models. Rubber gaskets were spotted inside the iPhone 6S and 6S Plus, which should help those models' internal components better survive the ingress of water. The feature wasn't promoted by Apple, but was certainly noticed in early teardowns of the most recent full-sized iPhones.
Apple are rumoured to be bringing full waterproofing – with a stated IP68 resistance rating — to the iPhone either this year or next. Other rumoured changes, like the oft-reported removal of the 3.5mm headphone jack and the replacement of the physical home button with a capacitive alternative, would also support this goal.
The Samsung Galaxy S7 added waterproofing to the flagship formula earlier this year, so it would be no surprise for Apple to equal that capability with their next iPhone.
What do you think — are you expecting a seaworthy iPhone 7? Let us know in the comments below, or write to us on Twitter @mobilefun.
In the meantime, if you want a water-resistant iPhone, your best option is to check out these waterproof cases for the iPhone 6S and 6S Plus!
Image credit: EveryApplePro via Engadget