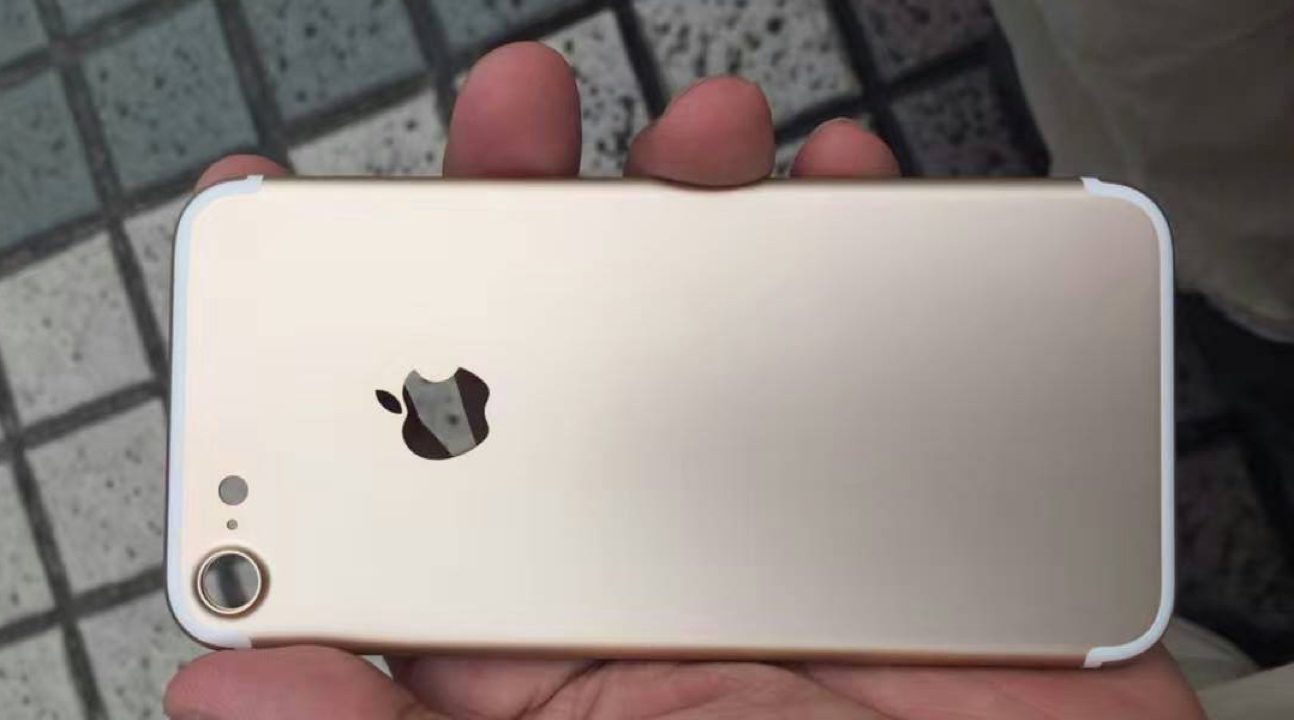 The first clear photo of the iPhone 7 has emerged, a month and a half from the phone's debut. The photo, published by NowhereElse.fr, shows the phone's back panel and reveals quite a few details about the hotly anticipated 4.7-inch phone.
What we can learn from this photo
First of all, you'll notice the large cutout for the camera hole — the aperture is about 25% larger than that of the iPhone 6S. While it's not expected that the sensor will increase from 12 megapixels, we could be seeing larger pixels, along the same lines as HTC's UltraPixel tech, to boost low-light performance. The 5.5-inch iPhone 7 Plus is expected to include a dual-camera system, while the iPhone 7 retains the single rear camera setup as shown here.
Next, the antenna lines have been redrawn; they now flow along the bottom and top edges of the phone, curving at the corners to attain the same side position. They also seem to be thinner, although the difference is only marginal. The change from straight lines may be have been an aesthetic choice, but the larger camera aperture could also have made a straight line untenable.
What else is coming?
If you've missed our previous iPhone 7 rumour coverage or you just want a refresher, we're expecting several other features on the new iPhone. The 3.5mm port is expected to disappear, in favour of Lightning and Bluetooth alternatives. The space used for the 3.5mm port will be replaced with an additional speaker grille.
The Home button is also rumoured to be changing, as it shifts from a physical button to a capacitive button one. That would make the whole face of the iPhone a single contiguous entity, which could look nice, and it also removes one of the classic failure points of the iPhone lineup. Taken in combination with the removal of the headphone jack, it also could mean a fully waterproof iPhone for the first time ever.
Stay tuned for more iPhone 7 news and rumours of the next six weeks, until Apple unveils the new models at an event in Cupertino. Thanks for checking out the article, and have a good week!