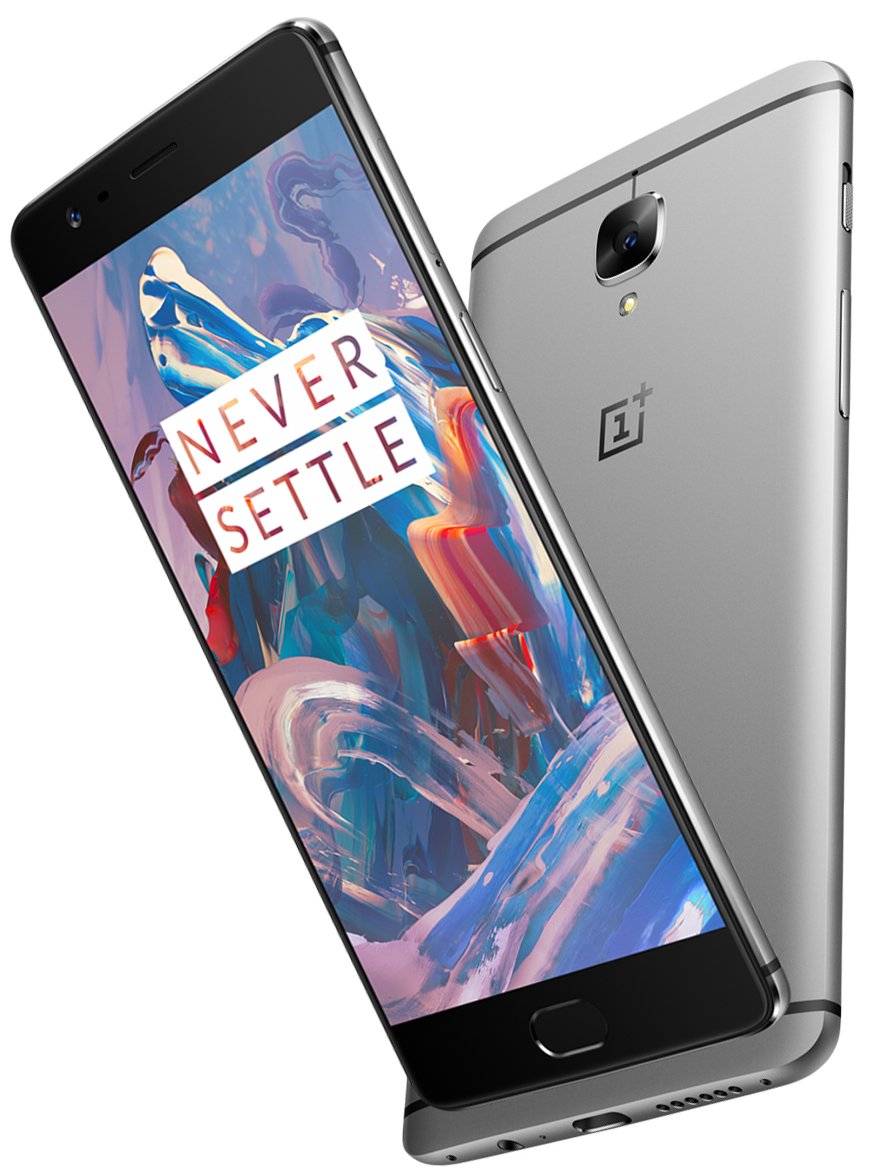 The OnePlus 3 is coming soon. Evan Blass of @evleaks and Venture Beat has released the first press render of the device, showing off a redesigned smartphone with a more premium design and new features. Here's what it reveals about the new phone.
The tweet accompany the image reveals that the phone will come with an AMOLED display for the first time; previous models used an IPS LCD. AMOLED can provide better battery life (by completing turning off black sections of the screen), and it's more better suited for always-on displays as a result.
Blass also revealed that the phone has a 3000mAh internal battery, which would be smaller than last year's 3300mAh capacity. That suggests that the screen size will stay roughly the same, and the phone is likely to be a bit thinner than its predecessor (as it appears in the photo).
The phone also looks like it will adopt a more mainstream all-metal look, eschewing the iconic black sandstone of past models for something similar to the iPhone, HTC 10, Galaxy S7 et al. It also appears to have only one speaker grille at the bottom of the phone.
In terms of specifications, we can guess that the phone will come with this year's flagship Qualcomm processor, the Snapdragon 820, likely backed with 4 to 6GB of RAM and 32 to 64GB of internal storage. A SIM tray is visible on the right side of the phone, and it could be a dual tray offering Micro SD storage as well. USB-C is maintained from last year's model. It's not clear if NFC, which was infamously removed from the OnePlus 2, will make a reappearance on this year's phone.
What do you think of the leaked image? Are you tempted by a OnePlus 3? Let us know in the comments below, or reach us on Twitter @mobilefun!