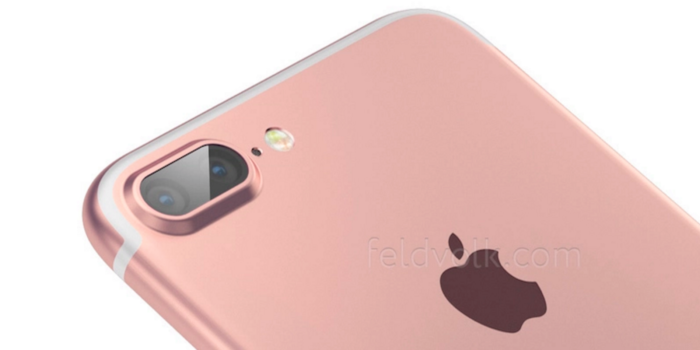 The iPhone 7 may have no real design changes from the iPhone 6, but the iPhone 7 Plus will be a different story. According to a report from KGI analyst Ming-Chi Kuo, the next big iPhone will include a dual rear camera across all configurations.
Previously, KGI had stated that only the high-end iPhone 7 Plus models would adopt the new camera system. Here's Kuo:
Dual-camera to become a must-have feature for high-end smartphone. The initial market response to Huawei's (CN) new flagship dual-camera model, P9, has been better than expected, and we estimate shipments may reach 10mn units in 2016F. In our view, more high-end smartphones will adopt this feature going forward. And, in order to maintain its leading position in the high-end market, we expect Apple will fully adopt dual-camera on the new 5.5-inch iPhone in 2H16.
The adoption of the dual rear camera will force another change as well: a minimum requirement of 3GB of RAM. That's a big step up from the last few generations, which had 1 and 2GB of RAM in the iPhone 6 Plus and 6S Plus, respectively. The higher RAM count will make it easier for the iPhone to deal with dual captures, and should also improve multitasking while the camera app isn't in use.
Other changes rumoured for the iPhone 7 Plus are the removal of the 3.5mm headphone jack (although this has been disputed by some sources) and the inclusion of the iPad Pro's magnetic Smart Connector (ditto).
It'll be interesting to see how the final design shapes up when Apple announces it in September. What features are you hoping to see? Let us know in the comments below.
Pre-order iPhone 7 Plus cases >