The iPhone 7 has been the subject of excited speculation for months, but recent rumours have been pretty dull. According to schematics sourced by @OnLeaks, the iPhone 7 will almost exactly copy the iPhone 6 and 6S, rather than adopting a new design as we've seen every two years.
The diagrams show that the new iPhone is even exactly the same size as the iPhone 6 and 6S, with dimensions matching down to a tenth of a millimetre: 138.30 x 67.12. That means many cases and accessories from the iPhone 6 and 6S will likely fit the 7, but it's a bit disappointing for Apple fans expecting something fresh and exciting.
The only noticeable difference in this leak? The camera module seems marginally larger than the iPhone 6 or 6S, suggesting that we may see a bump in megapixel count, a brighter lens or another upgrade.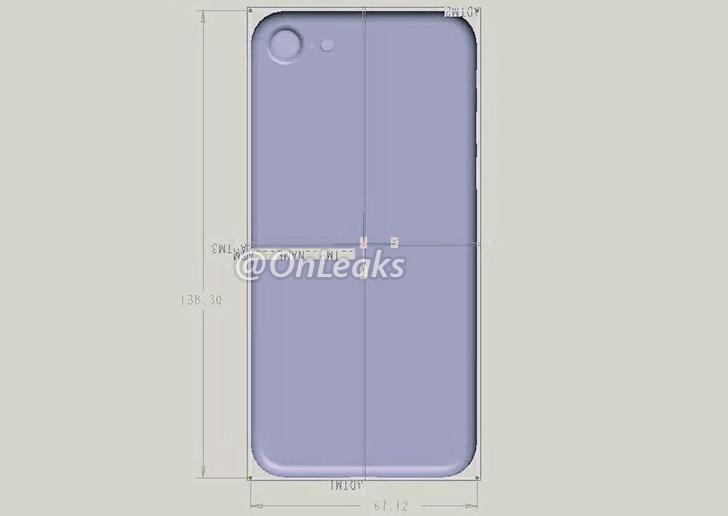 Even one of the most divisive purported 'features' of the iPhone 7 now looks not to be included in the final design. The 3.5mm port was rumoured to be dropped from the new phone, paving the way for high-resolution audio via the Lightning connector and continuing the trend for wireless headphones. However, there's been no sign of this design feature on recent leaks, and it looks like Apple may have reconsidered the controversial move.
Another earlier rumour doesn't appear to be included either. We reported that the iPad Pro's Smart Connector might be coming to the iPhone, allowing the connection of battery cases and other accessories, but few recent rumours have mentioned such a feature on the next iPhone.
KGI analyst Ming-Chi Kuo suggested that the iPhone 7 would have "no attractive updates" over existing models, and that statement is looking increasingly on the money.
iPhone 6 and 6S owners, would you upgrade to a phone that looked identical to its predecessor with few new features? Is the prospect of a new free iPhone on contract enough, or would you look elsewhere? Let us know in the comments.