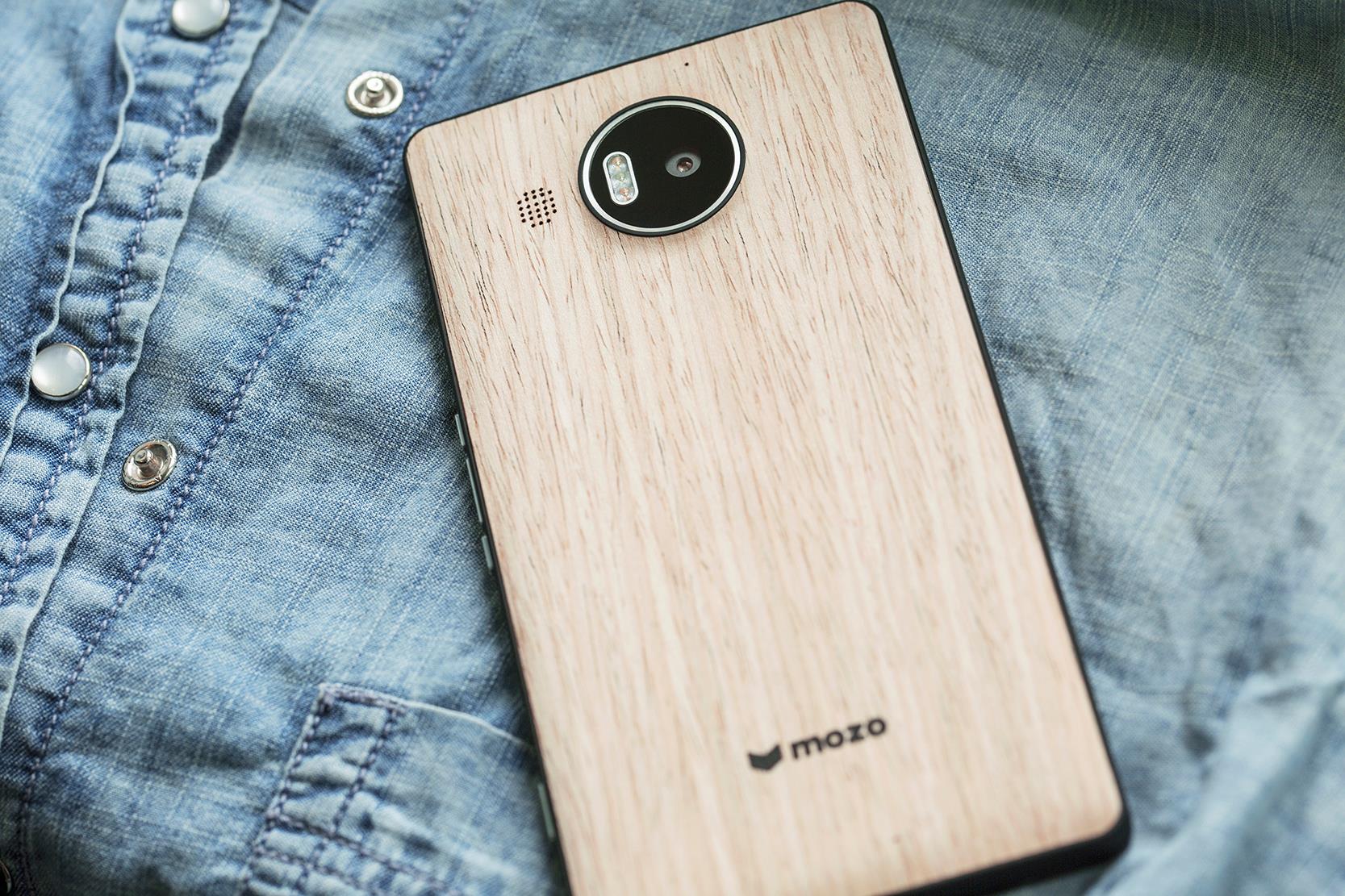 Case maker Mozo teased its latest design on Facebook this week, showing off a wooden case for the Lumia 950 and 950 XL. The case was described as being made from "real wood and rubber paint", offering a rather stylish alternative to the default plastic back of Microsoft's latest handsets.
Like Mozo's earlier leather back covers, the wooden case will come with both wireless charging and NFC capabilities, ensuring that you don't lose out on anything by switching to this wooden case. The company has also assured its fans that the cases aren't noticeably thicker or heavier than the original plastic, so accessories like docks and car holders will still work fine.
The company has suggested that we'll see a whole lineup of cases, including a range of different woods in various shades. Mozo also teased a polycarbonate line of back covers in response to a fan's comment, saying that they might accompany the release of the wood lineup.
Mozo have promised to reveal full details including prices and availability soon. The launch is expected to occur around the end of May, and we'll look into sourcing them for our virtual shelves as soon as we can.
What do you think of the Mozo wooden covers for the Lumia 950 and 950 XL? Let us know in the comments below, or write to us on Twitter @mobilefun!