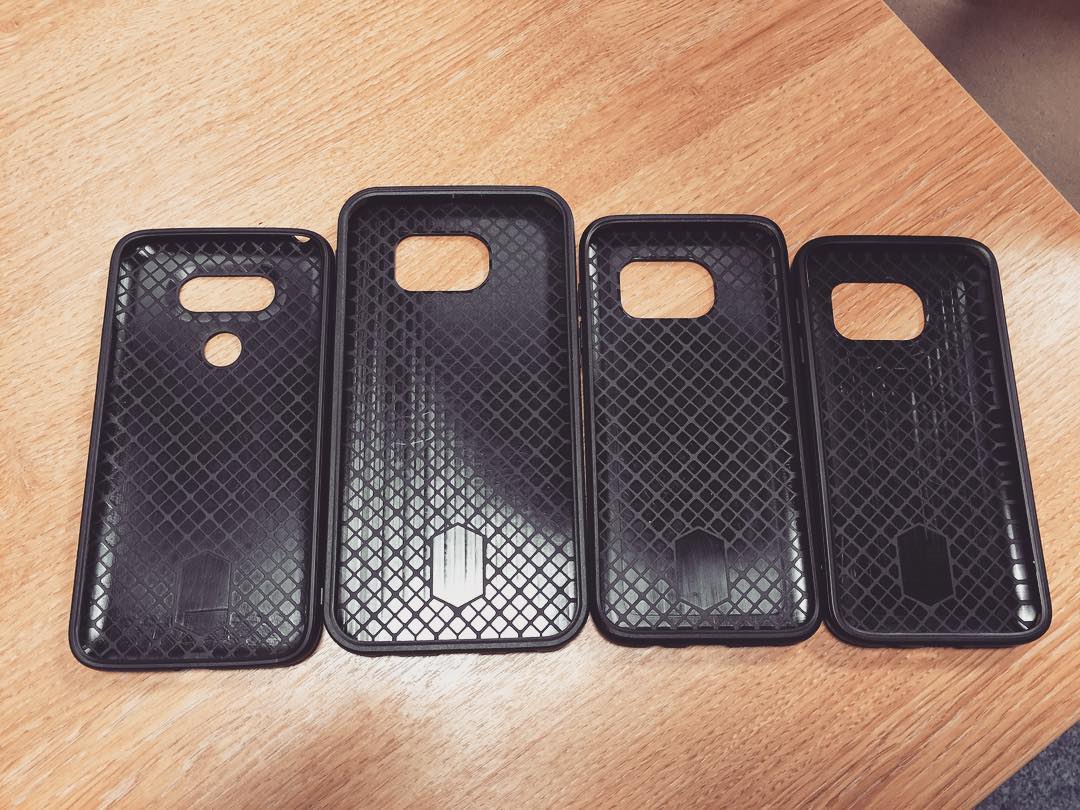 Here's a challenge for you. Can you identify four upcoming, unannounced smartphones by their cases? Here are a few hints:
Only two phone makers are represented here; both are known as a chaebol.
Look at the camera cutouts of each case, as they provide a lot of the information you need.
Three of the phones will be announced at or just before the Mobile World Congress later this month; one is rumoured to be coming later this year.
# # #
OK, pencils down. Did you get it? Let's see the answers, starting with the left-most case.
LG G5. The giveaway is the unusual rear cutout, with a lozenge-shaped hole for the dual rear cameras and a circular cutout for the lock button / fingerprint reader.
Samsung Galaxy S7 Plus. The sheer size of this case sets it apart, with a 5.7 to 6-inch screen rumoured.
Samsung Galaxy S7 Edge. The curved edges and moderate size of this case confirm it as an Edge phone, and this year we're expecting a 5.5-inch Galaxy S7 Edge.
Samsung Galaxy S7. The final case is also the smallest, the 5.1-inch Galaxy S7. The rounded-rectangle cutout is a good hint towards Samsung's oversized 12MP shooter.
How did you do? Let us know in the comments below, or write to us on twitter @mobilefun.
If you'd like a case for your own unannounced, upcoming smartphone, please check out the categories linked below.
Shop for LG G5 > Shop for Galaxy S7 >
Shop for Galaxy S7 Edge > Shop for Galaxy S7 Plus >