Bose speakers are widely considered some of the best around, but the chances are if you purchased one a while back for your iPod or home stereo system, it won't be Bluetooth enabled. This prevents you from using your speakers with your smartphone, tablet or laptop without physically plugging it in with a cable. The good news is there are Bluetooth adapters which transform your Bose into a wireless speaker at a fraction of the price of a new system. We take a look at the best Bose Bluetooth adapters currently available.
CableJive dockBoss Air Apple Dock Wireless Music Receiver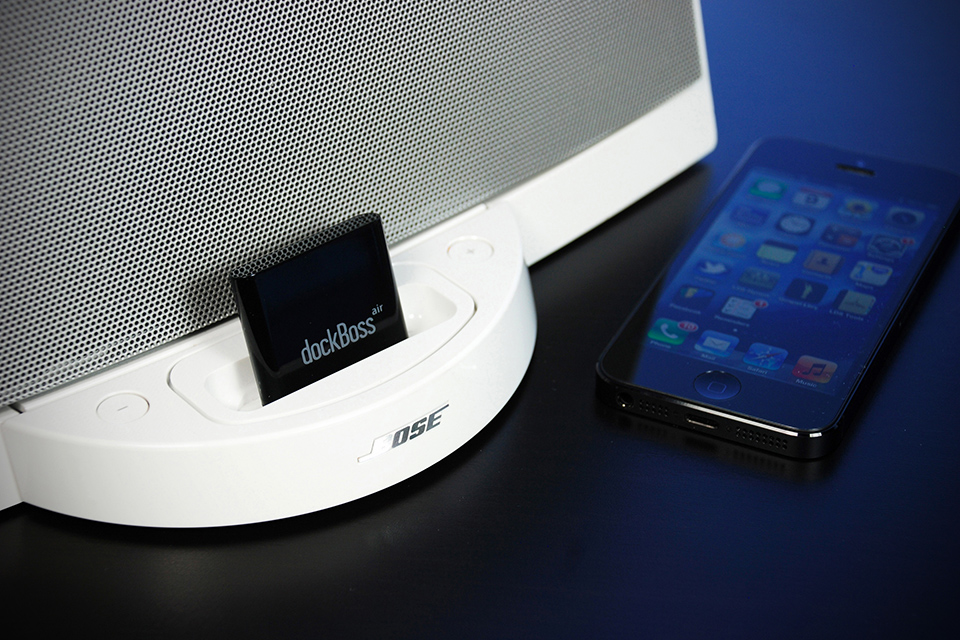 If your Bose speaker is one of the SoundDock models for iPods and iPhones (with a 30-pin connector), the CableJive dockBoss Air is all you need to enable wireless music streaming. The neat square adapter simply plugs into where your iPod would normally dock, and pairs with any Bluetooth enabled device (Android, iPhone, BlackBerry, Windows, Mac, all of them!) to send music wirelessly through your speakers.
Shop CableJive dockBoss Air Wireless Music Receiver >
If you own a more traditional Bose sound system such as the Wave SoundTouch or Companion models, then you will need a Bluetooth adapter that connects via your speaker's auxiliary input. You have two options for these adapters, mains and battery powered, so a lot depends on your setup and where you have your speaker positioned.
Avantree Saturn Bluetooth Music Adapter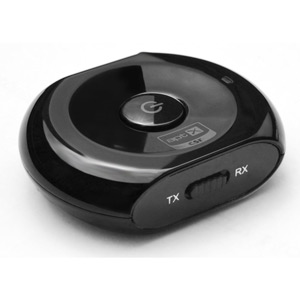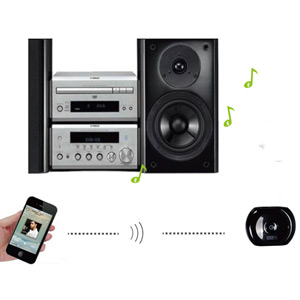 The Avantree Saturn is a portable Bluetooth adapter with a 270mAH rechargeable built in battery, that connects to your Bose speaker with the included 3.5mm audio cable. Simply plug one end of the cable into the Saturn's headphone jack and the other into your Bose's aux in port, power on, pair with your Bluetooth enabled device and away you go. Its compact design means it can be hidden away neatly behind your speaker, just be aware you'll need to recharge it after 9-10 hours playback.
Shop Avantree Saturn Bluetooth Music Adapter >
Avantree Roxa Bluetooth 4.0 Music Receiver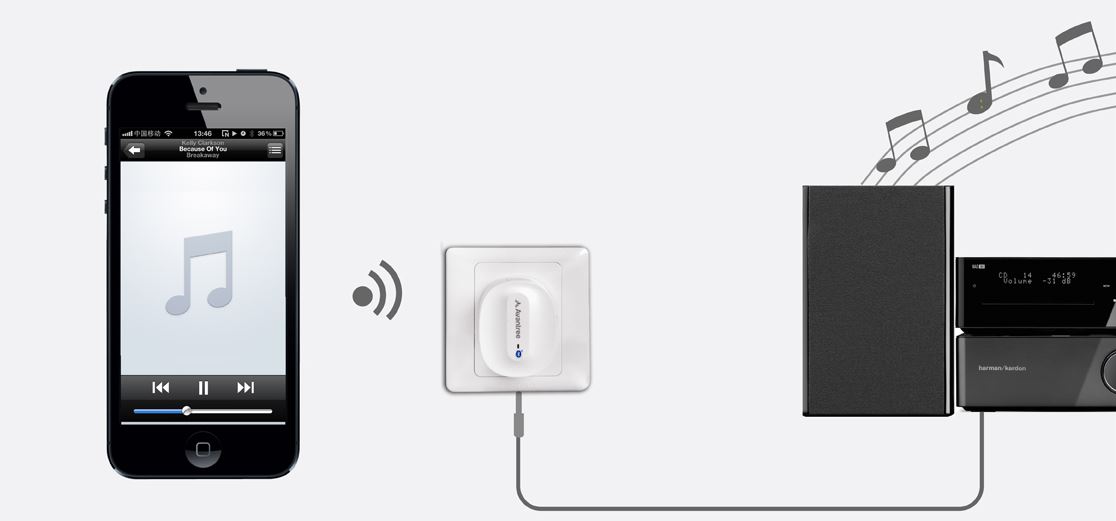 Another Bose Bluetooth adapter from Avantree is the Roxa. It works in the same way as the Saturn, but the unit itself is built into and powered by a mains plug. The included 3.5mm audio cable connects from the plug into the aux in port on your Bose, to enable wireless streaming from your Bluetooth device. Of the two adapters, this is the better option for fixed home stereo Bose systems, where you're not likely to have any need for portability. You will need a spare mains socket, but you don't have to worry about about recharging the adapter itself and there's the added bonus of a USB port should you want to charge your phone or tablet at the same time.
Shop Avantree Roxa Bluetooth 4.0 Music Receiver >
---
So there we have it, three great Bluetooth adapters which can all turn your Bose into a wireless sound system, for much less than the cost of a new speaker. You can find our full range of Bluetooth Adapters below.