Battery life. It's the bane of any smartphone user and it hasn't really improved over the past few years with feature-sets improving at a far greater rate than battery capacity. Add a peripheral device to the mix, particularly one which can't really operate on its own and you've got a recipe for multiple charges per day. Although Apple's recent(ish) update to WatchOS 2 has improved the situation somewhat, there are still plenty of things that will reduce battery further.
See More: 'Top 10 Apple Watch Apps of 2015'
Luckily, we've got a few tips and tricks to maximise your iPhone battery while still enjoying all the functions of your Apple Watch:
Make sure you're updated to WatchOS 2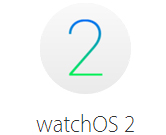 When Apple first released the Apple Watch all apps ran as 'WatchKit' extensions i.e. they were streamed to the watch from the phone. Although this reduced load on the battery of the Apple Watch it meant extra work for the iPhone. WatchOS 2 introduced the concept of 'native' apps than run directly on the Apple Watch – this moves the burden from the phone onto the watch without negatively impacting the battery of either.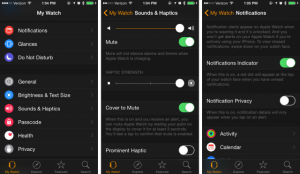 Notifications are a great way to quickly see new messages, emails and updates to apps but they can also be overwhelming and annoying. As they require a connection to your iPhone to come through they also drain its battery. In order to reduce further battery drain you can go to the Apple Watch companion app and either turn off notifications completely or just turn off the ones that aren't useful for you.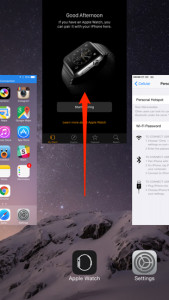 Even if you've upgraded to WatchOS 2, not all apps with be native and many will still require your iPhone to be fully functional. The companion app on the iPhone has been noted to be the largest drainer of battery so cutting it off (at least for a short while) should make a noticeable difference. To do so, follow this steps:
Double-press the Home button on your iPhone. This should bring up the task switcher.
Flick the Apple Watch companion app out of view. This will stop the app completely.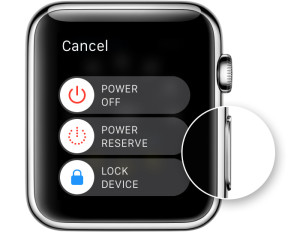 As much as developers try and keep battery usage to a minimum, occasionally memory leaks and the like can cause battery usage to increase exponentially with no clear way to reduce it. Also, if you've got too many apps running at once, this will stop them all and only restart apps that need to be on. Now this doesn't mean simply turning your Apple Watch on and off again (although this might help), instead hold the side button, swipe to power off, then hold the Digital Crown and side button at the same time until it restarts and the Apple logo appears
Restart your iPhone and clear your watch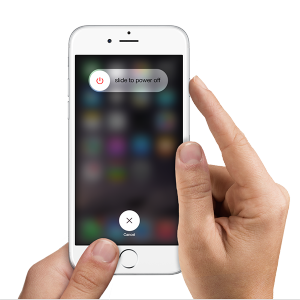 Please bear in mind that this should only be used as a last resort. Restart the iPhone you've connected to the Apple Watch then once it's back on open the Apple Watch Companion App and erase all content and settings by going to General > Reset. Set up the watch again and there should be an improvement.
We hope these tips were worthwhile and help you to get a few more hours of juice out of both your Apple Watch and iPhone.
---