Wireless charging is brilliant — it's convenient, tidy and fast. Today, we're going to show you how you can get wireless charging on any phone, from iPhone to Android and Windows phones. Let's get started!
There are three different ways to add wireless charging to your phone:
Internal receiver — use your phone maker's built-in wireless charging, or slip a wireless charging receiver beneath your phone's battery cover.
Charging case — put your phone in a case, which includes a wireless charging coil hooked up to your phone's charging port or to a designated port hidden under the battery cover.
External receiver — connect a wireless charging coil to your phone's charging port, tucking the coil into a case of your choice.
1. Internal receiver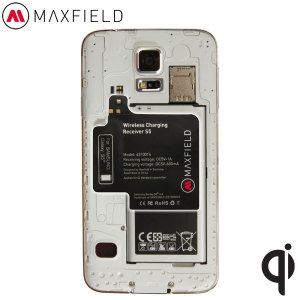 Let's look at each method in turn in a little more detail, starting with that internal receiver. This discrete method only works on some phones, which either have been designed to include wireless charging or include enough space beneath the battery cover for a wireless charging coil to be implanted.
For example, this Wireless Charging Receiver for the Galaxy S5 simply slips under the battery cover, and connects to an internal port that Samsung have provided. It's a nice way to add wireless charging, as your phone looks exactly the same, it just has a cool new ability.
It can be hard to know which phones come with wireless charging built in, but doing a Google search for the name of your phone and "wireless charging" or "Qi" (the most popular wireless charging standard) can work well. Another option is to look up your phone on a website like QInside (be sure to click the "Qi integrated" tab).
If your phone doesn't have wireless charging out of the box, don't worry — it's still possible to add it through charging cases or external receivers, as shown below.
2. Charging case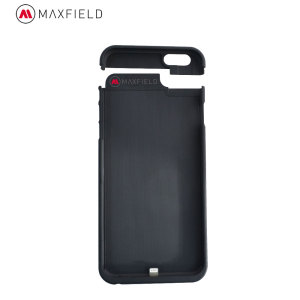 Charging cases are a simple and easy way to add wireless charging to many phones, including the latest iPhones and popular Android phones. Some Android manufacturers offer official wireless charging cases for their phones, which can be a great option.
Apple doesn't make a wireless charging case themselves, but the rich iOS ecosystem ensures that there are plenty of third-party options available. At the time of writing, we have more than two dozen iPhone 6S wireless charging cases, so you'll definitely have your choice of styles.
One popular option is the Aircharge Wireless Charging Case, which adds Qi charging to the iPhone 6 and 6S without adding much weight or bulk. The Aircharge case has been made through Apple's MFi program, and should add good protection to your iPhone as well.
3. External receiver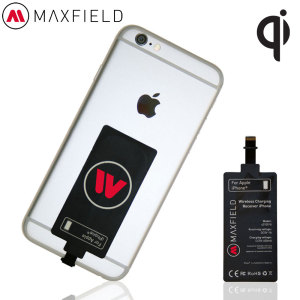 This is one of the fastest and most universal options, allowing you to add wireless charging to almost any phone. The external receiver simply connects to your charging port, and hides inside almost any case. Choose an opaque case for best results, unless you want to show off your phone's newfound abilities!
For an Android or Windows phone, you'll need a micro USB wireless charging adapter, available here. For recent iPhone models, you'll instead need an external receiver with a Lightning connector, available here.
Conclusion
We hope you feel better informed about wireless charging options now. Whether you choose a new phone with an internal wireless receiver, pick up a wireless charging case or add an external receiver, you'll be able to enjoy convenient wireless charging with any Qi wireless charging pad.
If you have any questions we can answer, or feedback on what we can improve, we'd welcome them in the comments below. Thanks for your time and have a great week!