Apple made their name on the back of "there's an app for that!" No matter what you wanted to do, there would be an app (or a hundred) that would help you accomplish your goals. Today, that's never been more true, as we unveil two new accessories for app-controlled backing and bartending. These are Perfect Drink and Perfect Bake!
The way it works is simple – download the app on your smartphone, and connect to the digital scale. Next, choose a recipe to create, whether that's a delicious beverage or a tasty treat. You can narrow things down by choosing from any dietary restrictions and ingredients needed, with plenty of suggestions from professional mixologists and leading bakers. Once you've decided what to make, you'll get easy step by step instructions on how to make it.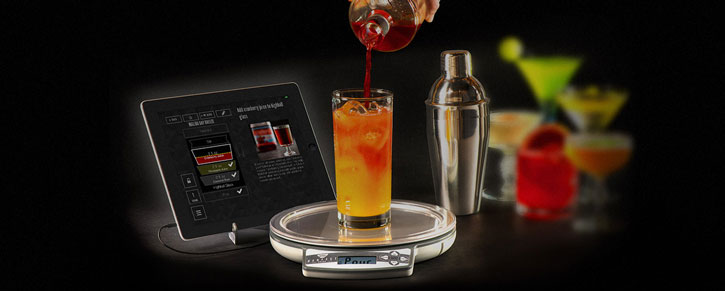 For drinks, that means pouring out ingredients until the scale chimes and mixing drinks in the included stainless steel shaker. You'll always know what to do next, with accurate and easy to understand instructions and built-in timers. That means you can expect consistent results, making for great drinks every time.
Baking is similar; you get a smart scale with stand, three colour-coded bowls and an oven temperature sensor. Follow the directions to create the baked goods of your choice, with second-perfect timings and gram-perfect portions. That takes so much of the measuring and guesswork out of baking, and means even novices (young or old) can create consistently delicious desserts.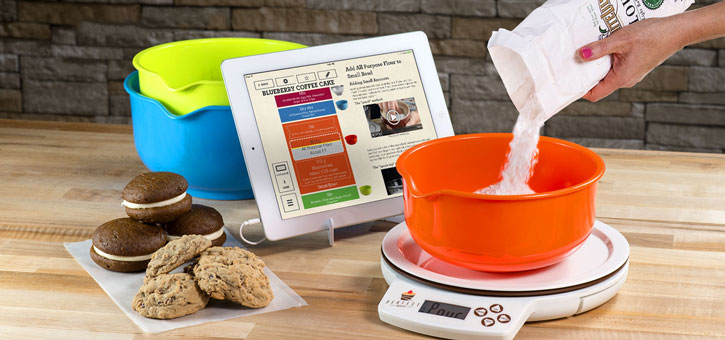 The Perfect Drink and Perfect Bake apps are available on both major mobile platforms, iOS and Android. Sorry BlackBerry and Windows users. You can expect new receipes to be delivered as app updates, so your library will grow steadily over time. You can also add your own recipes, whether you've discovered them yourself, found them online or received as recommendations from friends or family.
If you're looking for an easy way to create fun and tasty recipes in the comfort of your home, then you can't get much better than this. Whether you're looking for some new cocktails to make your next house party sing or delicious treats to make with your family on a quiet afternoon, you'll be pleased to bits. We think it's Perfect, and we're sure you will too!
What do you think of the Perfect Drink and Perfect Bake? Let us know in the comments below. You can also write to us on Twitter @mobilefun!