One of the coolest things about the iPhone 6S is that it comes in a new colour: rose gold. If you're planning to pick up a Rose Gold iPhone 6S, take a look at our shortlist of recommended cases!


This case was one of the very first announced for the iPhone 6S; before Apple's reveal event was even confirmed. The case is right on the money though, with a perfect fit and a perfect colour match for the rose gold version. The case is a slim bumper with a clear plastic back, protecting the entire phone from scratches and dents while still allowing that Rose Gold colour to shine through. A high-quality UV coating, two-tone design and perfect fit will keep you satisfied with this case for a long time. If you went with the champagne gold version of the iPhone 6S (or want a subtly different look), we also do a matching Neo Hybrid Ex case.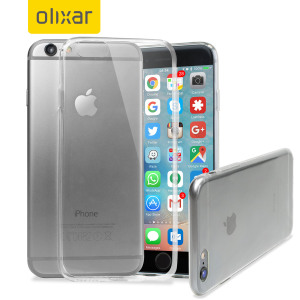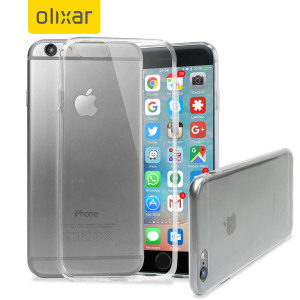 The FlexiShield cases are some of our most popular options, providing protection and enhanced grip without costing a lot. The most ideal choice for the Rose Gold iPhone 6S is the 100% clear version, which lets you really show off the rose gold colour scheme without exposing it to wear and tear. If you'd prefer more of a contrasting look, then three other colours are also available:
The same FlexiShield case is also available for the iPhone 6S Plus, if you've gone for the larger model.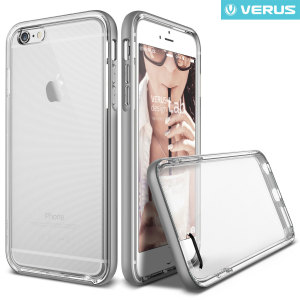 This case from Verus gives more of an edge to your pink iPhone 6S, with a bold hot pink frame surrounding a see-through dotted back. The Crystal Bumper provides excellent drop protection as well,  with the case's dual-layer TPU and polycarbonate construction providing a considerable barrier. The case also has a 1.2mm lip around the screen, giving your iPhone a chance to resist taking damage even from a fall of a couple feet. The Crystal Bumper is also available in four other colours: light silver, champagne gold, steel silver and mint. We hope that you find a colour that you like!
Conclusion
Thanks for checking out our recommendations, and stay posted for many more iPhone 6S cases to come – including a whole section of Rose Gold iPhone 6S cases!