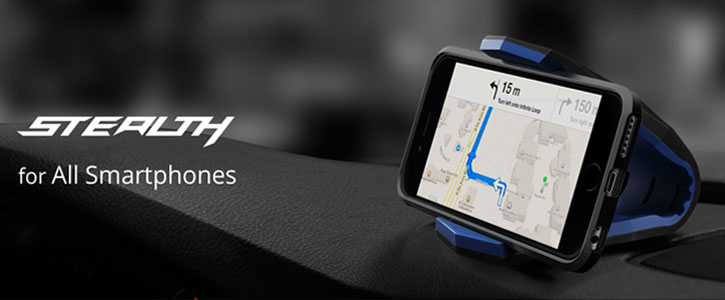 Spigen make some of our most popular products, from cases to screen protectors and even headphones. Today, the American company is trying its hand at a new category: car holders! The Spigen Stealth is their first work, a universal car dock that provides security and flexibility in a sleek and affordable package.
The Stealth includes a few innovations too. Two horizontal slots provides a choice in viewing angles, without sacrificing grip. The design also ensures that you can insert or remove your phone with a single hand, spending only a second. This is a nice time-saver compared to some other car docks, which require careful insertion and removal each time.
The Spigen Stealth uses a clever reusable gel to adhere to flat and curved dashboards. It's easy to install, and removes without leaving any residue. When it's not in use, it folds flat to ensure maximum portability – great for use in rental cars or those of your friends.
Finally, the Stealth is fully case-compatible, allowing it to be used even with thick and heavy cases. The Stealth even works with larger devices too, like the six-inch Nexus 6, the 5.7-inch Note 4, or the 5.5-inch iPhone 6 Plus. No matter your phone, it should fit easily within the Spigen Stealth.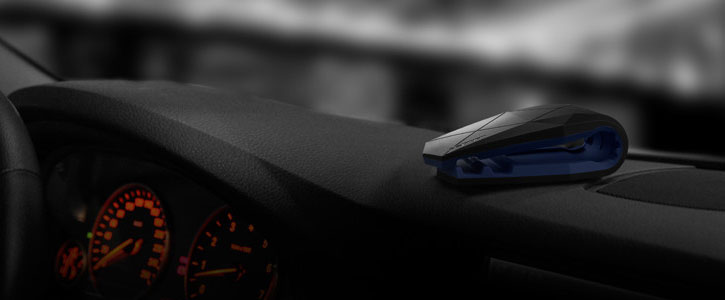 The Spigen Stealth is available for pre-order now at a very attractive price point. To place your order or see more information, please visit the product page linked below!
Thanks for checking out the article, and be sure to let me know what you think in the comments below! You can also reach us on Twitter @mobilefun, or on Facebook at Love Your Mobile. Stay tuned for more upcoming products from Spigen to be featured on the Mobile Fun blog, and have a great week ahead!