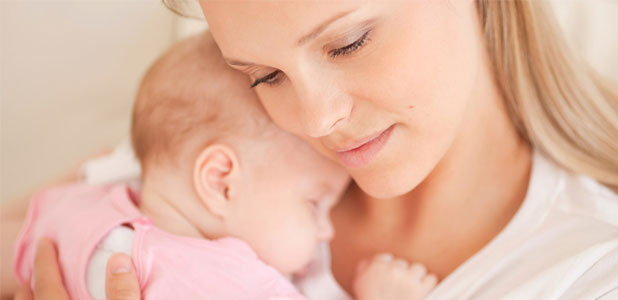 One of the most interesting products to be announced at CES wasn't a smartphone or a drone – it was TempTraq, a wearable thermometer for babies.
Unlike traditional baby thermometers, TempTraq provides a constant temperature reading without bothering your child or requiring any special juggling. You don't need to wake them up, you don't need to even move them to get a reading. Instead, you just open the app on your iPhone or Android phone, then see their current temperature. This temperature is classified into easy-to-follow colours: green for normal temperatures (less than 38 celsius), orange for greater than 38 celsius, and red for above your chosen temperature level.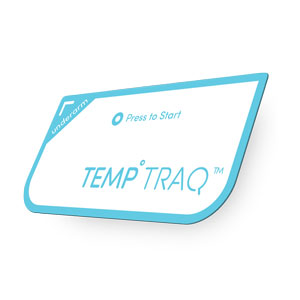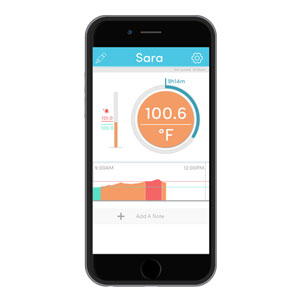 The app is pretty comprehensive, too. You can see your child's temperature over the last twenty-four hours, and even set alerts so you'll be notified when your child is running an unusually cool or warm temperature. You can even monitor multiple children, each with their own graphs and alerts. You can send the recorded data via email, making it easy to store for your own records or send to a physician.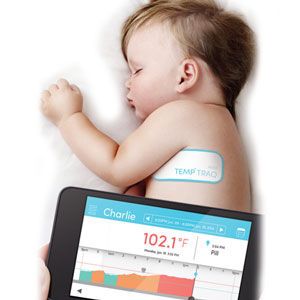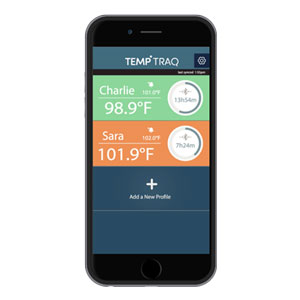 The TempTraq is comfy and easy to wear. It's made from soft, thin and flexible materials – which are also waterproof and latex-free. The wearable patch is easily applied and removed, and its internal battery lasts for one year.
To see more information about the TempTraq, please visit the product page below:
The TempTraq is expected to be released later this year; we'll bring you more information on that front as we have it. If you're interested in the TempTraq, please sign up for a notification of availability via the product page linked above.
Thanks for checking out the article. Let us know what you think in the comments below!