The HTC One E8 is a cut-price plastic version of the highly regarded One M8, offering the same powerful specifications in a less expensive package. The phone is expected to be released in Europe later this year, and we're already preparing accessories. Today we're announcing two official cases will be available at Mobile Fun, so let's take a look.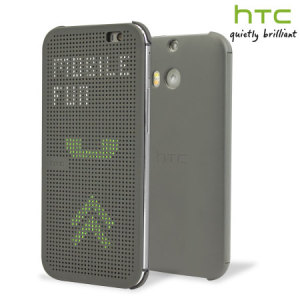 The first case is the Dot View Case that captured so much critical and public attention upon the debut of the One M8 earlier this year. The case's key feature is its front cover, which is ventilated with dozens of tiny dots. The screen can shine through these, showing the time and notifications like incoming calls, alarms and low battery warnings.

It's makes for a beautiful retro-style effect, and it's practical as well as it removes the need to open your case every time you get a notification. The One E8 Dot View cases will be available in four colours to start for the One E8: orange popsicle, grey, imperial blue and baton rouge.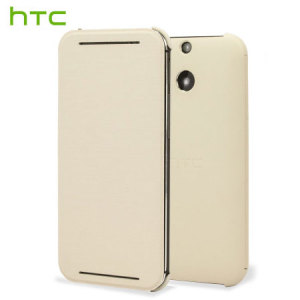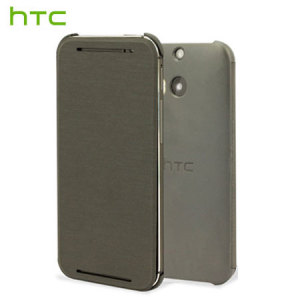 If you're not fussed about getting your notifications on your cover or you'd prefer a more affordable cover, then you can opt for the official flip cover. This is made from a nice synthetic material, with a flip cover that protects the screen from damage. As with the Dot View Case, you'll find there are four colours available: white, grey, pink and red.
Conclusion
So there you have it. We'll have many more One E8 cases and One E8 accessories in the future, so stay tuned!
To voice your comments and questions, please leave 'em below or speak to us on Twitter @mobilefun. Thanks for reading and have a good one!