The original Kenu Airframe is one of the most popular car holders we stock, but it's not able to hold some of the biggest phones on the market. That's why we're releasing a larger version soon, which will be compatible with almost every smartphone on the market, large or small.
The new Airframe+ retains the design and style of its predecessor, with a simple expanding grip. The secret of the new Airframe's success is its materials, with a stainless steel spring-loaded mechanism that holds your phone securely and provides maximum durability.
The strength of this grip allows smaller elastomer grips to be used, granting more access to the sides of your smartphone so that you can plug in chargers, audio cables and more. Of course, the expansible grip also means that many phones will fit inside with their cases still on, saving you the hassle of installing and removing your case each time you place it in your car.
The Airframe+ clips to your car's air vent, whether it's vertical,. horizontal or angled. That means there's no need for suction cups, adhesives, magnets or special cases – just a simple connection.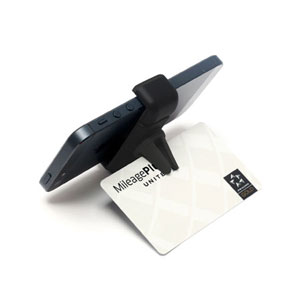 The Airframe+ also comes with a clever secondary use – you can insert a card from your wallet into the rotating clip to use the Airframe+ as a media stand. This works in both portrait and landscape orientations; ideal for watching movies while traveling on planes on trains.
The Airframe+ is coming soon to Mobile Fun. To place your pre-order and see more information, please visit the product page linked below:
Thanks for checking out the article and be sure to let us know what you think of the article in the comments below.