When it comes to car holders, there are two major schools of thought: you can secure your phone with arms, or you can secure it with adhesives. This week though, Scosche have rocked the paradigm with a new development: magnets!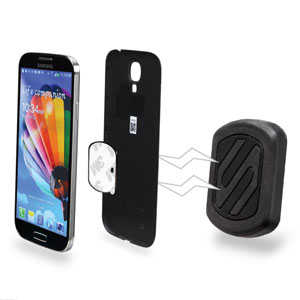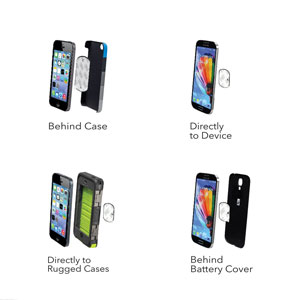 The idea behind the Scosche Magic Mount system is that you can use tiny but powerful magnets to keep your phone on a car mount. The magnet is embedded into a sticker, and placed on your phone or its case. In fact, you can put the magnet directly on the back of your phone, inside the battery cover, between phone and case, or directly to the back of thicker, rugged cases.
Once you've stuck the magnet on your phone or its case, then you're ready to go. You pick up either the Magic Mount Universal Car Holder or the Window Universal Holder. As you might have guessed, the universal car holder is a compact unit that works on the dashboard, while the window holder is longer and works on the windscreen and dashboard. What you might not have expected is that the Car Holder also works well as a desk stand, so you'll find utility wherever you go.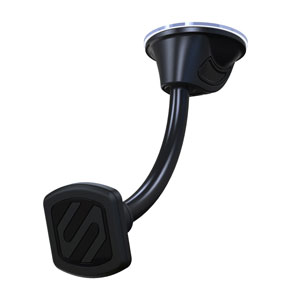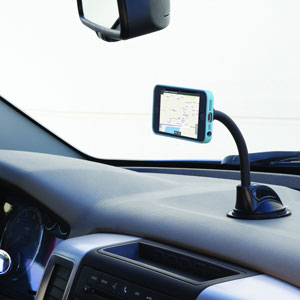 If you're tired of squeezing your phone into car holder clamps or into sticky mounts, then try the Magic Mount for effortless docking with one hand.
For more information, visit the product pages linked below: