Here are five of the best HTC One M8 cases you can buy right now.
5. Seidio LEDGER HTC One M8 Case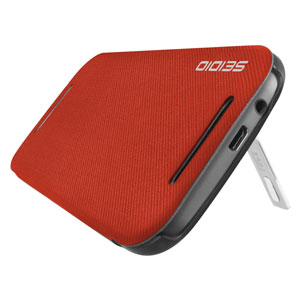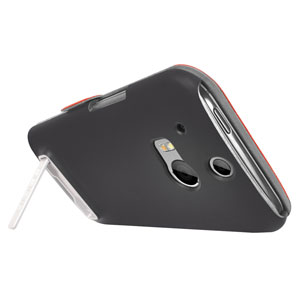 Our first case today is the Seidio Ledger, a high-end flip case that offers an attractive red and gray colour scheme and an integrated kickstand. The flip cover will keep your One's screen perfectly protected, while the kickstand is ideal for watching videos on the beautiful 5″ display. The case is slim too, with the high-quality materials used providing solid protection. The case is also available in grey.
4. Official HTC Translucent Hard Shell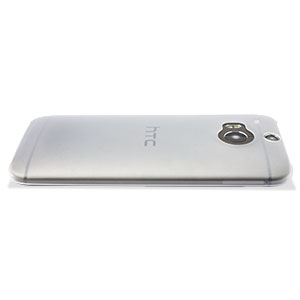 This official HTC One M8 accessory offers good protection of your phone without obscuring the beautiful metal finish of the phone below. The hard shell, constructed from a tough injection-moulded plastic, protects the metal surface from scratches and dings. This is a slim case too, adding mere millimetres to the phone's already insubtantial design. The hard shell also comes bundled with a free One M8 screen protector.
3. UAG Navigator Protective Case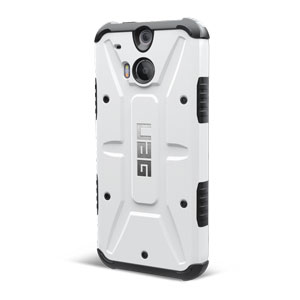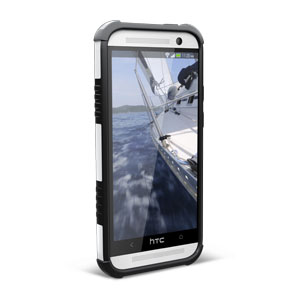 The UAG Navigator is our high-protection case of choice, offering considerable impact and scratch protection in an attractive design. The white option reminds me of a stormtrooper from Star Wars, but the clear, orange, blue and black alternatives are great-looking too. The case is made of TPU with a brushed metal insert, providing a good mix of rigidity and impact absorption.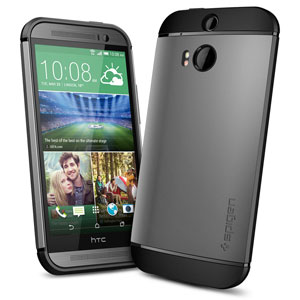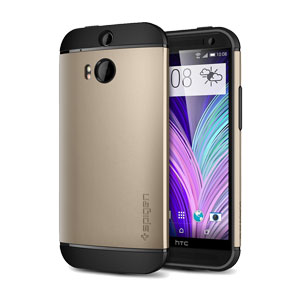 Our runnerup today is the Spigen Slim Armor, a nice case that offers a good blend of protection, thin dimensions and style. The case is available in a wide range of colourways, from the gun metal pictured above to more fanciful gold, silver, green, slate and black options. The case has a dual-layer design, marrying a TPU unibody and a hard polycarbonate shell. This hybrid construction is quite effective at protecting from both scratches and drops, and is finished with a UV coating that allows the case to retain its colour.
1. Official HTC One M8 Dot View Case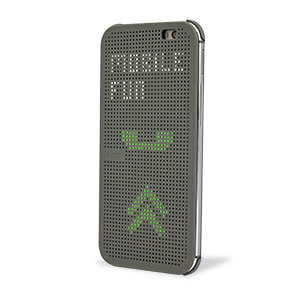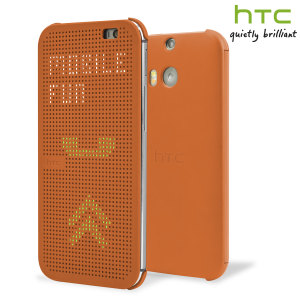 The official HTC Dot View case has been capturing headlines since the phone's release, and for good reason – this is a beautiful case with a unique ability. The case uses a grid of holes that let the display below shine through, allowing you to see notifications without opening the flip cover. You can see incoming calls, the time and temperature, and even accept or reject calls by swiping along the case. It's a beautiful effect, and one that's received universal acclaim from users and critics alike – and for that reason, it's our number one pick today!
Conclusion
I hope you've found these suggestions helpful. Thanks for checking out the article and feel free ot leave your comments below.