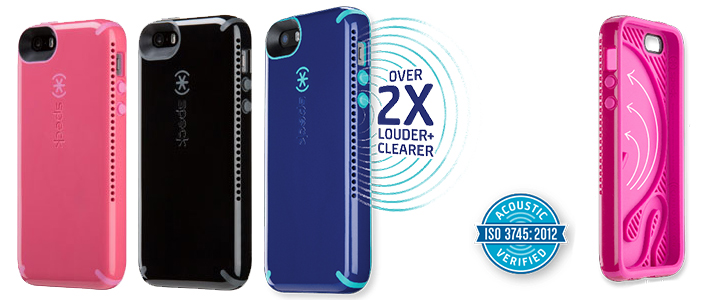 Speck have always made bold and beautiful iPhone cases, but their latest model is quite extraordinary. The case is called the Speck CandyShell Amped, and it adds a cunning new  ability to the style and protection the CandyShell provides.
This ability is a built-in acoustic amplification chamber, which more than doubles the volume and clarity of the iPhone's loudspeaker. The horn shaped design redirects sound through the case, allowing it to leave your phone at a higher volume without using extra battery power. That means better sounding, louder music and clearer, easier to understand speakerphone conversations.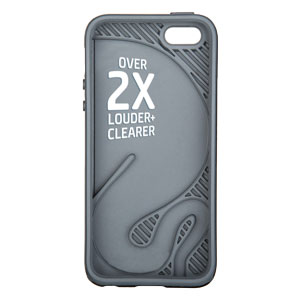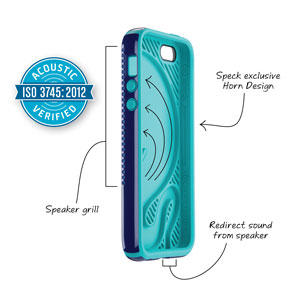 The CandyShell Amped is more than a natural aural amplifier though. It also is a good protective case, with a reinforced dual-layer design guarding against both scratches and impacts. The same canals that let the sound through also serve to dampen the energy of falls and knocks, preventing costly damage to the iPhone inside.
The Amped is a stylish phone too, coming in three colours: Bubblegum pink, Black / grey and Cadet Blue. Each design includes a darker outer colour and a brighter inner accent, making for an attractive looking
iPhone 5S case
inside and out.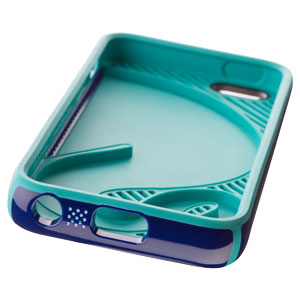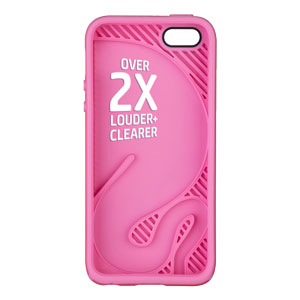 The CandyShell Amped is available for pre-order now, and is compatible with the iPhone 5 and iPhone 5S. For more photographs and information on the CandyShell Amped, please visit the product pages below in the colour of your choice:
Thanks for checking out the article – please let me know what you thought of the Amped case! You can do this in the comments below, or you can reach us on Twitter 
@mobilefun
 or on Facebook at 
Love Your Mobile
. Thanks again and have a great weekend!