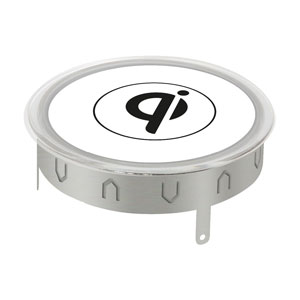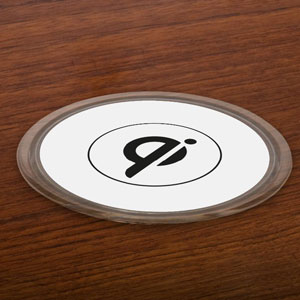 Wireless charging offers a slightly more convenient way of charging your phone, eliminating the hassle of plugging and unplugging. So far we've mostly seen Qi wireless chargers that sit on top of desks, some of which serving as a stand as well. Today, we'll be looking at something rather more streamlined – a wireless charging pad that sits inside the desk itself.
The ZENS Qi Wireless Charging Pad for Furniture is designed to be installed at the surface of the desk or other piece of furniture, providing you with a clean and totally wireless surface. You just drill a circular hole in your piece of furniture, then slot the ZENS Wireless Charging Pad for Furniture into place. Meanwhile, the wires that connect the charger to the wall socket are kept out of sight below. It's a clever solution, and one that is a step ahead of previous solutions.
Despite its unique positioning, the ZENS Qi Wireless Charger works like any other. It will charge your Qi-compatible phone or tablet until it is full, then over-charging protection will shut off the power to prevent excess heat buildup.
The Qi standard used here seems the favourite for phones in the future, and is already supported by a wide range of models from Samsung, Google and Nokia, among others. This means that your ZENS Qi wireless charger will remain useful for the foreseeable future. For more information on Qi, see our wireless charging guide.
If you're interested in the Zens Qi Wireless Charging Pad, then have a look at the full product page linked below:
Thanks for checking out the article and be sure to let us know if you have any questions or comments about it. Have a good one!