Want to add a bit of shimmer, a bit of shine, a bit of bling to your S5? We've got just the cases for you.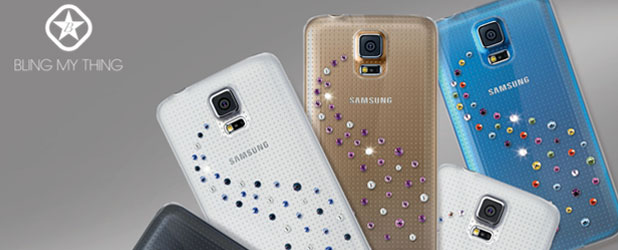 Bling My Thing have unveiled their Milky Way Collection, a new series of phone cases that add some definite pizzazz to your Galaxy S5. The cases feature a simple translucent shell, with authentic Swarovski elements attached in a stylish galactic S pattern. The expanding path of jewels starts at the Galaxy S5's camera, and runs in a sweeping curve left, right, then left again to end near the phone's speaker. It's a cunning nod to the phone's name, and it will certainly make your phone stand out from the crowd as well.
This stylish case is built to last too, with the durable shell providing lasting protection against scratches and minor knocks. While thicker cases will provide better impact protection against knocks and drops, you'll find that these Bling My Thing cases slip into your pocket easily, adding very little bulk or weight to the Galaxy S5's already slim proportions.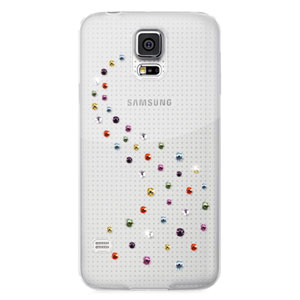 Bling cases for the Galaxy S5 are available in five flavours, each with different coloured Swarovski Elements.
For more information and photos on each of these cases, visit the links just above.
Thanks for checking out the article and be sure to let us know what you think of these blinged-out cases. Have a good one!