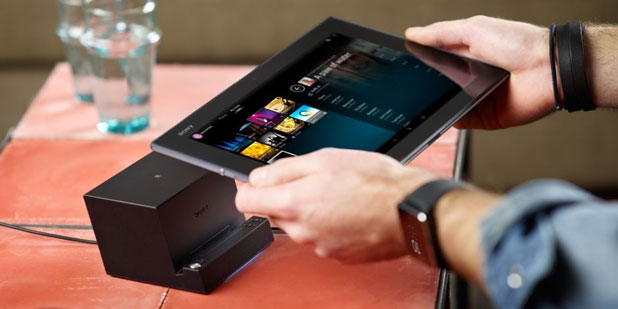 Sony seem on a roll as of late, producing an awesome range of first-party accessories for their phones and tablets. Now they've announced another Xperia accessory, and it looks like a real winner!
It's the Sony BSC10 Bluetooth Speaker with Magnetic Charging Pad. As the name suggests, this tiny gadget combines effortless magnetic charging and convenient Bluetooth playback of songs and calls. Of course, while your Xperia smartphone or tablet is charging, you'll also find the BSC10 works as a stylish desk stand as well.
Magnetic charging is something that's been included in almost all recent Xperia smartphones and tablets, allowing charging through magnetic contacts on each device's side. The magnetism here makes connecting a snap; just place the phone in approximately the right area and the magnets will easily pull the phone into the right position and begin charging.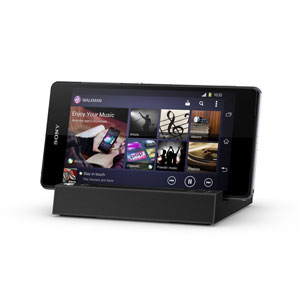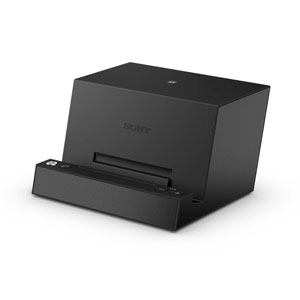 The Bluetooth speaker included works well too, offering surprisingly loud sound from such a small device. That makes the speaker ideal for filling a room with music, or for taking calls with the built-in microphone.
The Sony BSC10 is compatible with all Sony phones and tablets with magnetic charging pins. The list includes basically all high-end Xperia devices from the past year: the Xperia Z2, Xperia Z2 Tablet, Xperia Z1, Xperia Z1 Compact, Xperia Z1f and Xperia Z Ultra. You can also expect the BSC10 to be compatible with upcoming high-end Xperia devices too, like the rumoured Xperia Z2 Compact.
For more information on this awesome Bluetooth speaker and charging solution, check out the product page linked below! Here you'll find more details, plus live pricing and availability information:
Thanks for checking out the article and have a good week ahead! Be sure to let us know in the comments what you think of the BSC10!