Our Top 5 HTC One M8 Cases
Are you ready for the HTC One M8? The new handset from HTC is another beautifully designed smartphone, being more rounded and feeling natural in your hands. The M8 is going head to head with the Galaxy S5 and Xperia Z2 both great devices, but what will HTC bring to the table?
Here at Mobile Fun we are more than ready for the release of the HTC One M8, already stocking a wide range of accessories including cases, chargers, and screen protectors. With the HTC One M8 being such a sleek and beautiful device (like its predecessor) a case is a must; here are our top 5 cases in stock today:
5. ArmourDillo Hybrid Protective Case for HTC One M8
If it is protection you are looking for then this case is perfect. The ArmourDillo offers two layers to provide shock and impact absorption. The first layer is a light weight TPU Polymer that fits inside the precision cut hard outer skeleton, the raised bevel of the second layer means it protects the vulnerable parts of your new HTC One M8.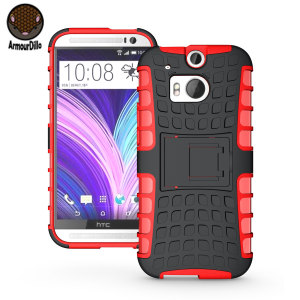 The ArmourDillo case also comes with a built in flip-out stand for landscape viewing. The stand pulls out of the exoskeleton layer remaining hidden when not in use but supplying a sturdy feature for viewing videos and pictures when needed.
4. Case-Mate Barely There for HTC One M8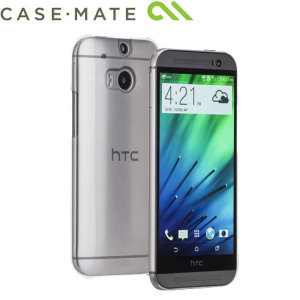 If you're like me then you prefer a case that offers protection but still shows off the design of your device. This is something you need to think about when buying a phone like the HTC One M8. The Case-Mate is made from a clear impact-resistant flexible plastic shell, which is just over 1mm thick, meaning you don't have to worry about added bulk. The case also provides access to all ports and features.
3. FlexiShield Skin for the HTC One M8
If you are looking for something a little cheaper but don't want to skimp on protection or design then the FlexiShield is for you. This case is made from a tough gel material that remains Flexible offering a perfect fit but also keeps your M8 protected. Another handy benefit to the FlexiShield is the added grip, the gel material helps you keep hold of your device meaning less chance of dropping it. Again this case is made specifically for the HTC One M8 so offers access to all ports.
2. Official HTC One M8 Double Dip Hard Shell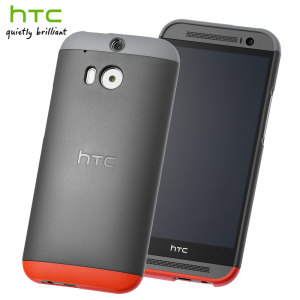 Moving on to the official cases from HTC we have the Double Dip. This case is again very slim offering little added bulk. The Double Dip is made from a tough polycarbonate shell which snaps into place using a separate bottom piece. With this case being an official HTC product you can expect high quality and a perfect fit. A nice added feature with this case is that you are supplied with 2 bottom pieces one in red and one in grey, so depending on your mood you can switch it up. The Double Dip is also available in three different colours: Red, Blue and Pink.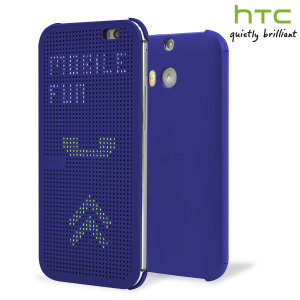 Moving on to our last in the list, this is another official HTC product. The Dot view is an interactive case that becomes an extension of your M8 while offering protection. The Dot View is a flip cover so offers front and back protection and a stylish design, the dot matrix effect gives a retro look to your phone.
The Dot View see-through notification technology is new from HTCand an ingenious way of keeping you updated.  Hundreds of perforations allow your display to relay information to you through the case cover, so you can respond to calls, alarms & calendar alerts and see notifications without opening the case. This case is also available in a wide range of colours: Black, Grey, Red, Blue, Green and Orange.
To view our full range of cases for the new HTC One M8 just check them out here.