Microsoft are set to announce Office for iPad in a special press event tomorrow. In honour of the occasion, we're taking a look at the very best accessories for writing, drawing and working on the iPad Air.
5. Logitech K760 Wireless Bluetooth Solar Keyboard for Apple Devices
The most popular part of Office has long been Word, and to really make the most of its appearance on iPad you'll need a proper keyboard. There are a lot of good Bluetooth keyboards on the market, but very few of them approach the quality of Logitech's K760. The keyboard is similar to Apple's popular Wireless Keyboard, with a row of Apple-specific functions along the top. The keyboard is also solar powered, meaning you'll never need to charge it – just use it in a lit area and it'll gain enough energy to keep it charged. Finally, the K760 works with a range of Apple devices (and Android / Windows too), and can swap between up to three connected devices with a press of a button. The one downside to this keyboard is it doesn't include a stand for the iPad, so you'll need to pick one up separately.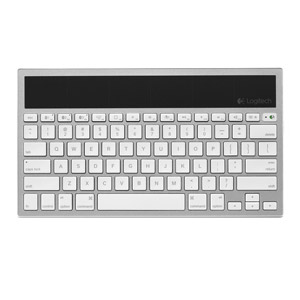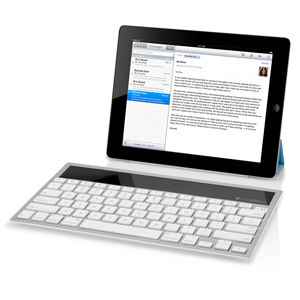 4. Kensington KeyFolio Executive Case for iPad Air
The Kensington KeyFolio is another good option, propping up your iPad in a laptop-like position with the keyboard sitting below. That makes for a comfortable experience in cramped spaces (like trains), and also protects both keyboard and iPad during transit. The KeyFolio Executive is also a bit cheaper than the other iPad keyboards on our list, which is nice.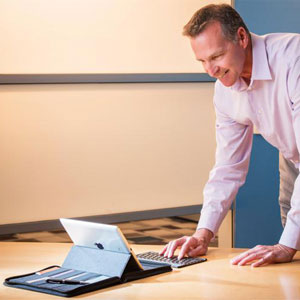 3. a-Jays One+ Earphones – White
Part of the appeal of working on an iPad is that you can be doing it anywhere – in a coffee shop, on the train, or at your desk. That's great for productivity, but it also means you'll more likely be working in places that are louder and more distracting than the average office. These headphones will go a long way towards blocking out that noise, and replacing it with the music or white noise of your choice. The a-Jays One+ are a great set of headphones, with powerful 8.6mm drivers and a stylish look in black or white.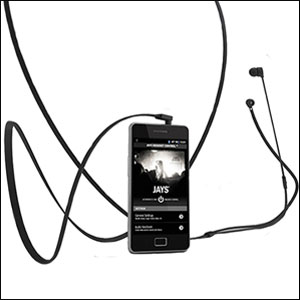 2. Adonit Jot Pro Magnetic Stylus Pen – Silver
Office for iPad isn't just a straight port of the Windows application – that'd be silly. Instead, it's been adapted to suit a touch interface, and that means support for writing with fingers and styli alike. This Adonit Jot Pro is one of the best ways to make notes on the iPad, with a clear precision tip that allows for much more careful scribing than you get with your finger or larger styli.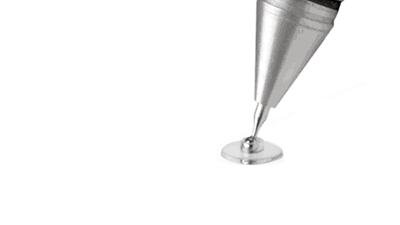 1. Kensington KeyFolio Exact Keyboard Case for iPad Air
Our winning entry this time around is the Kensington KeyFolio Exact, a top-end keyboard case for the iPad. The Exact features a number of successful design options, including a wide range of stand angles, a fully removable keyboard, a wrist-rest, backlighting and a slim yet protective polycarbonate case. It's a convincing display, and one that gives you the best chance of getting some serious writing done on your iPad.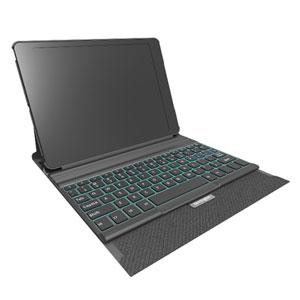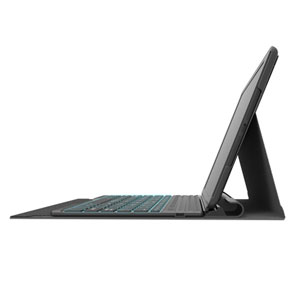 Conclusion
And there we have it! We're excited to see Office finally come to iPad, and we hope you are too. If you have any questions about the accessories we've selected here, then we'd invite you to leave your comments in the appropriate field below. Thanks for reading and have a good week!