If you've got a Samsung Galaxy smartphone or tablet, then listen up: We've just gotten into stock the first Samsung Body Scale.
These smart scales connect to your Samsung device over Bluetooth, allowing your weight to be sent wirelessly to your phone each time it's measured. Together with the S Health app, you'll get a perfectly accurate readout of your weight over time, no self-reporting necessary. This makes it so much easier to see a new diet or exercise regimen take effect, so you're motivated to continue your self-improvement efforts.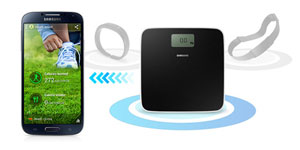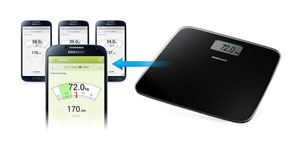 The scale isn't just for one, either. The scale will automatically recognise up to seven active users by weight, so you only need to step onto it to have your weight sent to the correct S Health account and phone. That means your whole family or whole household can easily get in on the action, tracking their weight and using the information to sustain a healthier lifestyle
The scale is made by Samsung themselves, and offers a high-quality digital readout and a durable chassis. Its battery life is impressive too, running for a full year even if you check your weight 10 times a day!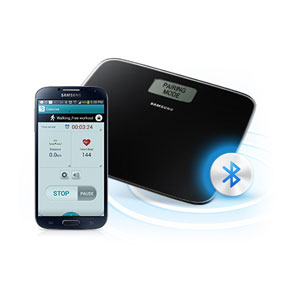 In combination with the S Health app that debuted on the Galaxy S4 and has come with several other recent Samsung Galaxy devices, you'll have all the pieces you need to get fit and healthy. So pick up a Samsung Body Scale today, and start counting down the pounds!
Thanks for checking out the article, and be sure to let us know what you think in the comments below. If you have any questions, we'd of course be happy to help you with these as well – just leave 'em in the comments or speak to us on Twitter @mobilefun. Thanks again and have a good week!