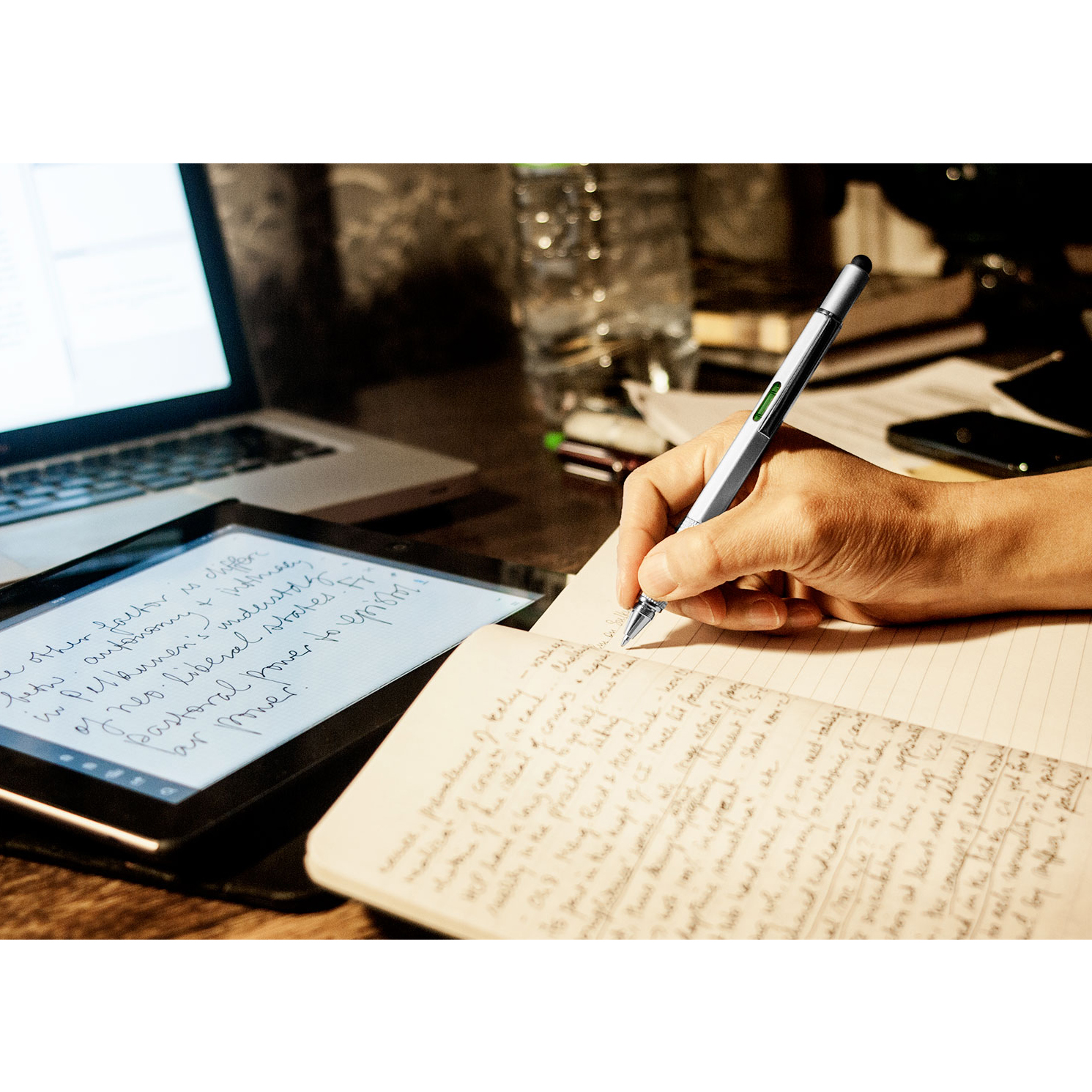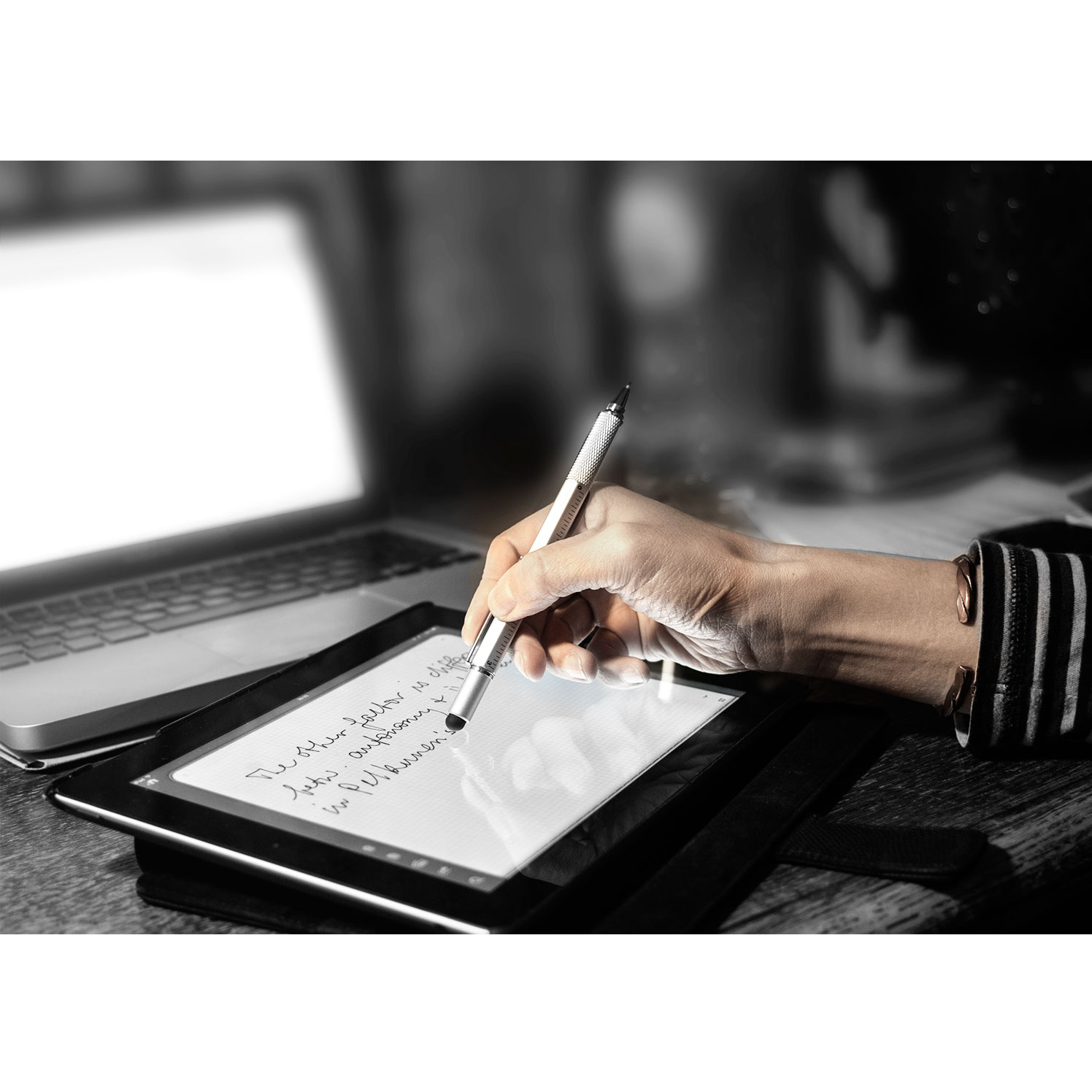 Last week we covered
the highly functional 4thWrite 4-in-1 stylus pen, and now we're here to one-up that awesome gadget. Or should I say two-up? I'm talking about the HexStyli 6-in-1 Stylus Pen, a gadget that includes some of the same useful functions as the 4thWrite but also includes a few new capabilities as well. Let's take a closer look at this ideal 
Christmas gift
!
The HexStyli is an attractive hexagonal pen, extending and revolving to reveal more and more useful capabilities. It includes:
Capacitive stylus for use with smartphones and tablets
Ballpoint ink pen for writing things down on paper, cardboard and more!
Printed ruler in both metric and imperial
Spirit level for ensuring level pictures and careful construction
Phillips screwdriver for screwing and unscrewing
Flat head screwdriver for screwing and unscrewing

The HexStyli is really a gift you'll want to keep around, and it's sure to be useful all day long. Imagine writing in dream journal when you awaken, using your capacitive stylus to draw on the train into work. At work, use the ruler to measure and score straight lines in your diorama of that concert hall you're designing. Make sure the roofs are straight with the spirit level, then screw in the miniature lighting system with your screwdriver set. OK, it's a (deliberately) contrived example, but you can see how the HexStyli can be useful across a pretty wide swathe of applications, particularly creative endeavours.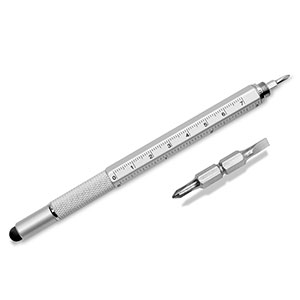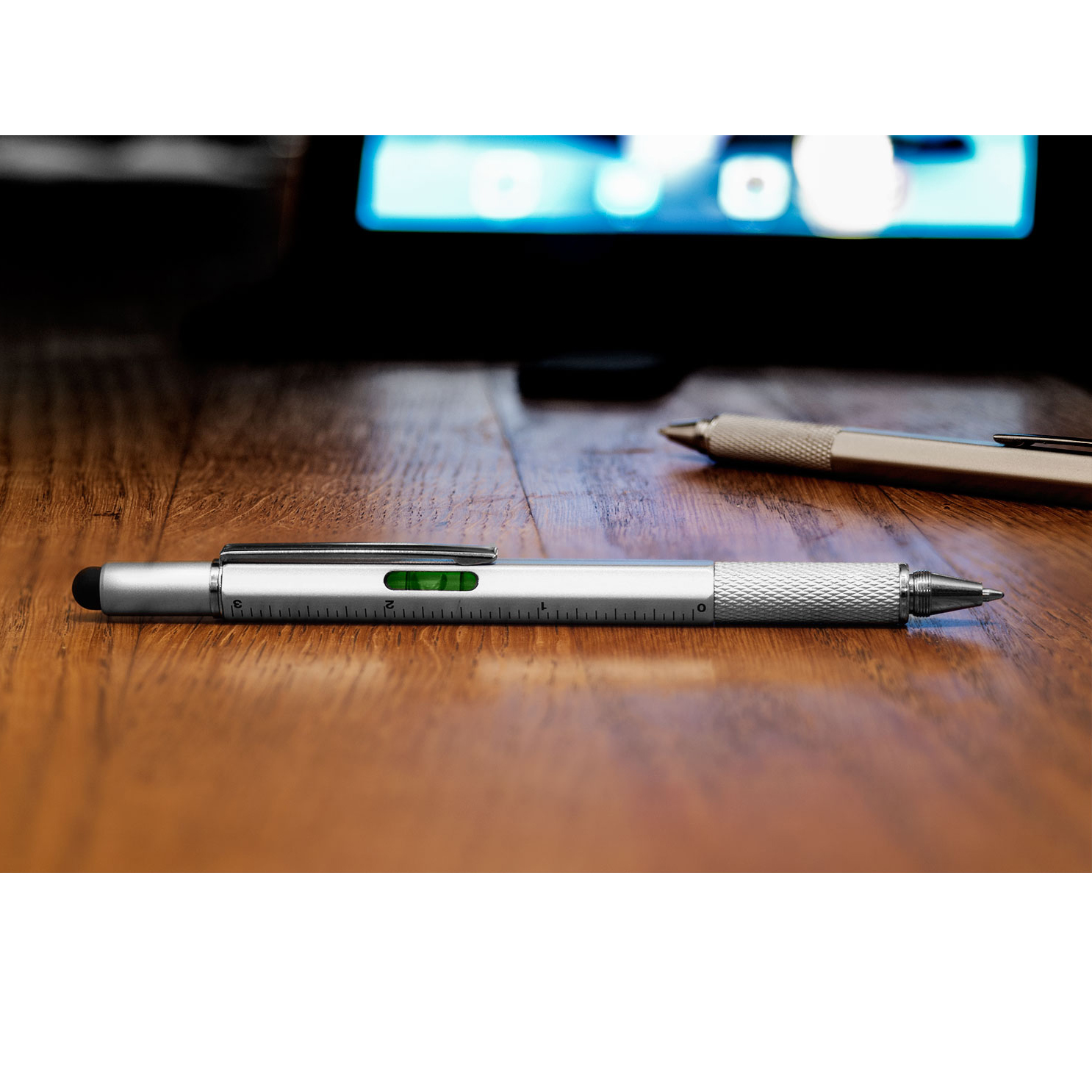 So which should you get – the HexStyli or the 4thWrite? I reckon it's down to the person – perhaps more creative types, particularly those who work with their hands, will prefer the HexStylus. On the other hand, more techie types might prefer the light and the LED of the 4thWrite. Regardless, you're getting a nice gift.
For more information on the HexStyli, check out the product page linked here:
Thanks for reading the article and have a good one!