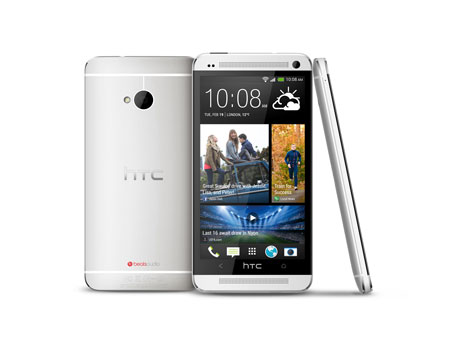 Yesterday saw the announcement of the new flagship HTC smartphone: the HTC One and what a super smart phone it looks like!
The HTC One is packed with top of range specs and some really interesting looking HTC features such as HTC Zoe, BlinkFeed and HTC BoomSound. The display of the One is a decent sized 4.7″ Full HD 1080p, with many at the event yesterday saying it was one of the brightest screens they'd ever seen on a smartphone. On the inside, the One runs a 1.7Ghz quad-core Snapdragon processor so speed shouldn't be an issue; neither should battery life as a 2300mAh battery is included as standard.
One of the intriguing aspects of the HTC One is the camera – you'll be surprised to hear that it's only 4MP; however HTC claim that it's light capture rather than mega pixels which create truly beautiful images. Therefore the UltraPixel camera focuses on light; it even has five levels of flash. The UltraPixel camera is where HTC Zoe comes into play too, giving you the ability to shoot high-res photos that come to life in three second snippets – it's almost like a gif, but a lot easier to share on social networks and through email – quite literally your images come to life!
HTC BoomSound is another interesting addition to the new HTC One – it gives the One dual front facing stereo speakers complete with Beats Audio and dual microphones. This is going to be great for streaming media and playing audio through the One, as well as recording audio: HTC says that you'll be able to take the One to a concert and record great live audio, which has definitely been a problem with smartphones in the past.
BlinkFeed is the final exciting feature of the HTC One, which could be described as a Google Now style addition. What BlinkFeed does is give you a personal live stream of information straight to your homescreen, so you can see the latest news, social media updates and gallery content at a glance. A lot of media sources have already signed up to be part of BlinkFeed so it sounds like there's going to be an awful lot of content available for it.
We'll have the Sim Free HTC One when it's available next month, so there's not to long to wait to try these awesome sounding new features out!