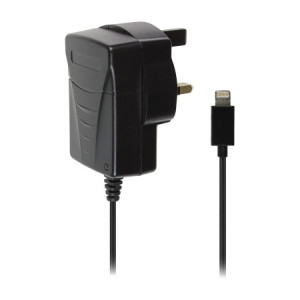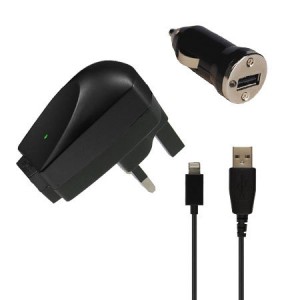 We're happy to announce that we have two new third party Lightning chargers available right now at Mobile Fun. These third party iPod and iPhone 5 chargers cost less than the Apple-made versions and work just the same.
Our first charger is this Lightning Connector Mains Charger. It is a 1A charger, suitable for charging a Lightning-enabled iPhone 5 or 5th generation iPod Touch at full speed from a wall socket or an iPad at a slower rate. The charger is ideal as a replacement for your original Lightning USB and AC adapter, but all combined into a single cable for a more convenient solution. It also works well as a second AC charger, allowing you to keep one at home and one at work.
Our next item is the Ultimate Lightning Pack, and it offers even more value. For a small price increase you'll get three items: A replacement Lightning cable, a USB mains adapter and a USB car charger. This allows you to easily use the Lightning cable with either mains or car power sources, while still providing 1A of power for full speed charging of iPod or iPhone, as well as slower charging of the iPad. A good all-in-one solution for all current Apple devices.
For more information and photographs of these new Lightning chargers, check out the product pages linked below. Thanks for reading and be sure to share any questions you have in the comments below.