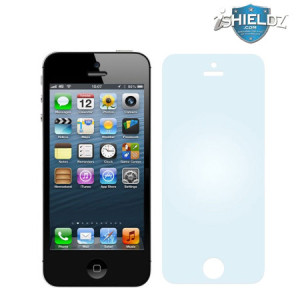 Screen protectors are awesome. They protect the most vulnerable part of your phone from scratches and scuffs, yet they're also among the most inexpensive accessories available. iShieldz screen protectors are some of the best of the best, providing military grade protection with the easiest possible application process. Take a look at the video below, as it really gives you a good idea of the iShieldz.
So first up – military grade protection. While most plastic iPhone 5 screen protectors will do well to resist scratches and scuffs, iShieldz goes beyond the call of duty to provide top-notch protection against scratches as well as environmental protection. At CES last year, the folks at iShieldz showed off just how strong their screen protectors are – they had one resisting fired paintball shells, while another resisted a Dremel grinder.
Secondly, and probably even more important for me is that application process. You literally get your iPhone, clean it off with the included cleaning cloth, put it inside the auto align box, pull across the screen protector and you're done. It's all set up for you before hand, so it'll always go on perfectly straight. It's a very clever way of doing it, and turns what can be a frustrating experience into the easiest thing imaginable.
So there you have it – iShieldz, available now for the iPhone 5. For more details, check out the product page linked below. You can also ask questions via the comments below or via Twitter @mobilefun. Thanks for reading!