If you want it plain and simple, USB-C is the now and USB-A connectors are going to become things of the past. You may find that many new laptops, chargers, and even cars include USB-C connectors instead of the old USB-A connectors and there is of course a reason for that.
The USB-C connector often offers quicker speed in terms of charging and data transfer but it also is a reversible connector so no more fumbling around finding out which way to plug it in. We'll list some of the best quality USB-C chargers and cables you can get to replace your USB-A connector.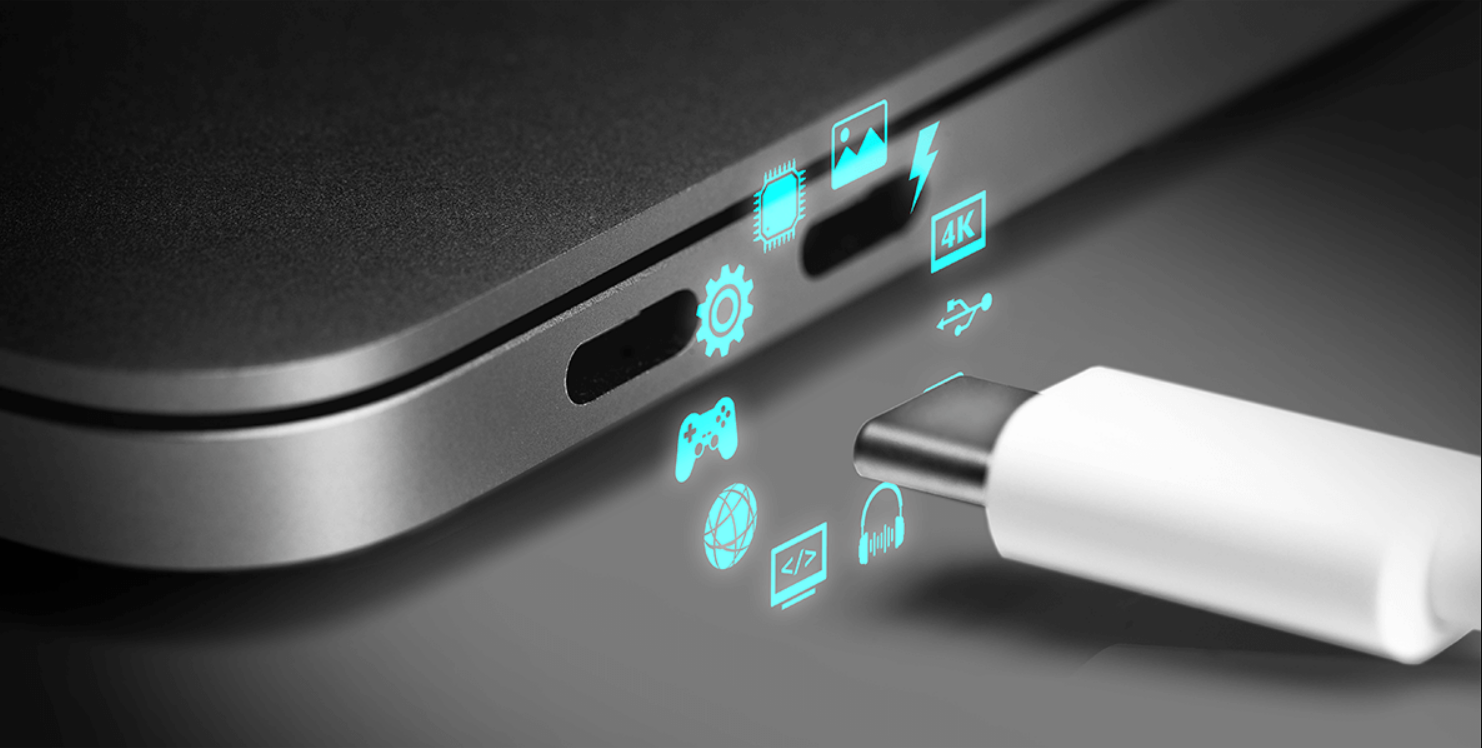 Olixar GaN USB-A & 2 USB-C Ports PD 65W Super Fast Wall Charger- Black
Be able to fast charge any of your USB-C or USB-A compatible devices with this Olixar GaN USB-A & USB-C ports PD 65W super fast wall charger. These devices include laptops, tablets and phones which you can easily charge all on one wall charger.
This wall charge allows you to charge 3 devices at the same time, and that too without heating up all the time. This means you'll be able to charge your devices more quicker. The compact and convenient design of this device allows you to carry it with you wherever you go. The high efficiency of the charger ensures that it is long lasting, so you don't have to replace this charger so rapidly.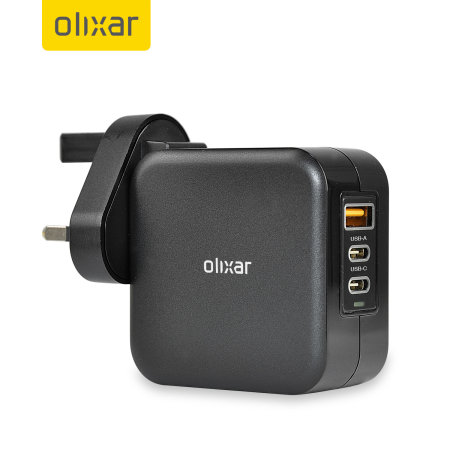 Olixar USB-C Power Delivery & QC 3.0 Dual Port 36W Fast Car Charger
Charge your device without a problem and whenever you're on the go with the Olixar USB-C power delivery & QC.3.0 Port 36W fast car charger. With this charger you'll be able to charge two devices at the same time. The charger includes power delivery which allows compatible devices to charge upto 70% faster. The power delivery enables devices to charge upto 50% in 30 minutes.
The Qualcomm 3.0 PD quick charge has been developed by Qualcomm so that devices running the latest compatible snapdragon processors can make use of significantly faster charging speeds. The fast car charger device is quite small and discreet so it is easy to store anywhere. The charger also features an LED indicator which shows if the device is charging.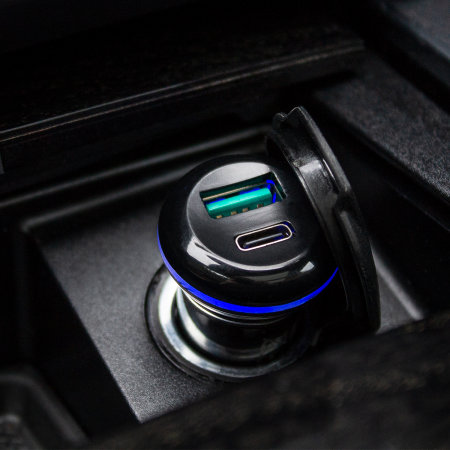 Olixar 100W Braided USB-C To C Fast Charging Cable – 1.5m – Black
With this 100W USB-C 1.5m cable, charge your USB-C compatible devices at an impressive speeds. This Olixar 100W braided USB-C to C fast charging 1.5m cable is ideal to carry around with you to add convenience to your daily routine. Not only can you charge your device at fast speeds, you can also sync and transfer data upto 480Mbps.
The durable braided designs presents breakage and keeps your cable tangle free. Tangle free means long-lasting, therefore this device is overall perfect!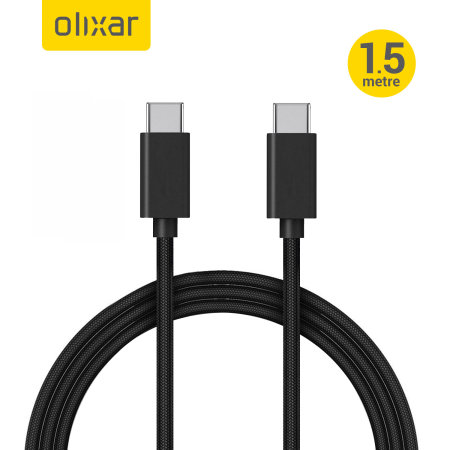 Olixar 18W Braided Lightning To USB-C Charging Cable – 1.5m Black
Be able to charge your 18W device with the Olixar 18W Braided lightning to USB-C charging cable. Not only does the Black Olixar 18W Lightning to USB-C Cable charge your IOS device 70% faster, it's also tough and durable meaning it is long-lasting! As the cable is 1.5m long, you can easily turn over at night whilst charging and using your phone at the same time.
With this USB-C charging cable you'll be able to sync and transfer data from your device easily. The braided design of the cable ensures that your cable does not get tangled or broken.
Check out our variety of other USB-C mains chargers and our great selection of USB-C car chargers to add to your collection of USB-C connectors.