In order for your device to last long, you need quality accessories that offer your device durable and tough protection. If you're planning on purchasing the latest Samsung Galaxy A73, you'll need the best Samsung Galaxy A73 case to protect your device.  A case is like armour for your device and ensures that your device is safe from any drops, bumps, or scrapes. We'll list below some of the best cases you can get right now for your Samsung Galaxy A73.
1. Ringke Fusion Matte Clear Case
The Ringke Fusion Matte clear case allows you to show off your device's stunning design as well as provide the ultimate protection. The hybrid design and military-grade protection that this case offers ensures that your Samsung Galaxy A73 will be protected through any situation. Be it a drop, bump, or even a scrape, this case will protect your device. Talking about drops, this case also features an enhanced grip, so the likelihood of dropping your device is minimised with the extra grip.
The crystal clear back emphasises the stunning design of your device, so you'll be able to show off your Samsung Galaxy A73, without worrying about it being damaged. The slip on design is quite useful as it allows you to easily slip on your phone case and easily remove it too.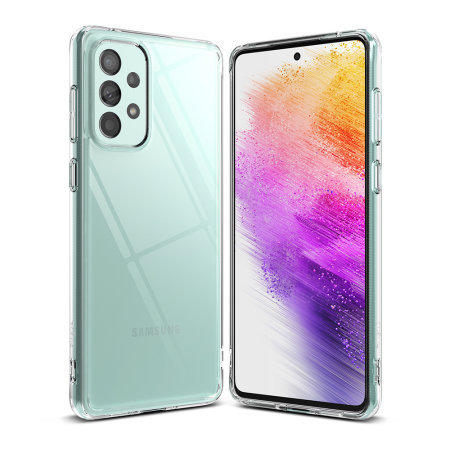 2.  Olixar Novashield Black Bumper Case
Don't compromise on the sleek design of your Samsung Galaxy A73 with the Olixar Novashield black bumper case. This case offers top-notch protection to your device from the slightest bumps, drops or scrapes. The flexible TPU frame combined with the tough polycarbonate back ensures that your Samsung Galaxy A73 will stay guarded.The case has a shockproof dual layered design and air cushioning which provide excellent drop protection.
An added perk to this case is that it is wireless charging compatible, meaning you don't have to always remove your case to charge your device.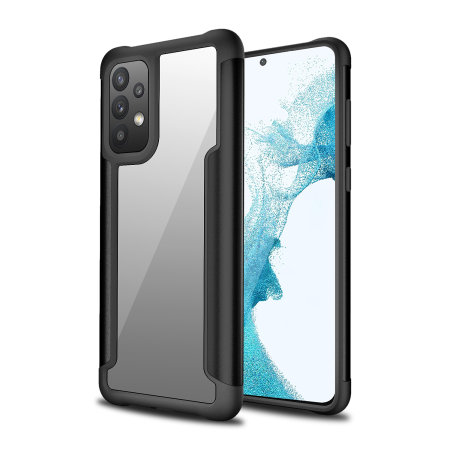 3. LoveCases White Stars & Moon Gel Case
This cute LoveCases white stars and moon gel case is not only cute, but also protective. This ultra thin case provides slim fitting and durable protection against whatever situation life puts you in. The flexible and lightweight design of the case ensures there is no added bulk to your device. The case is created from strong and durable material for long lasting protection of your device.
The 100% transparent design allows you to show off your device without worrying about damaging your phone. The case also features raised bezels to protect your Samsung Galaxy A73 screen as well as camera from dust or scrapes. The non-slip coating added to the gel case allows for extra-grip to make sure your phone is safe from sudden drops.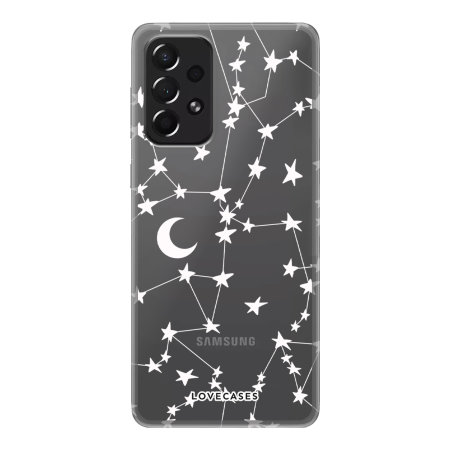 Check out the rest of our high-quality Samsung Galaxy A73 cases on the Mobile Fun site. Explore our range of other Samsung Galaxy A73 accessories.