Equipping your device with the best of accessories allows you to keep your phone protected and usable for a long time. If you've just got the Samsung Galaxy A33, you're going to want to check out some great Samsung Galaxy A33 cases to ensure your device is protected from drops, bumps and scrapes. Below we will mention 5 of the best cases you can get right now for your Samsung Galaxy A33.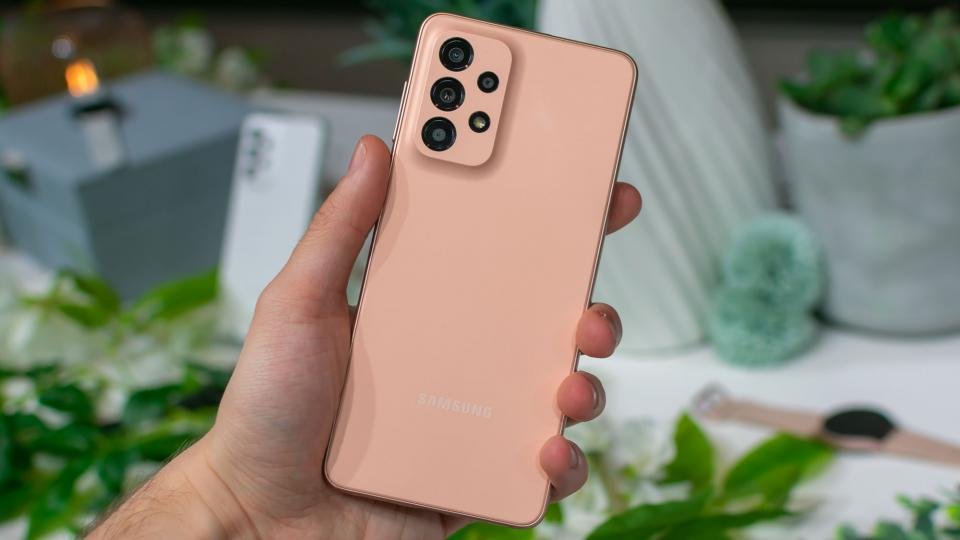 Olixar Ultra-Thin 100% Clear Case – For Samsung Galaxy A33 5G
For those who love a clear and simple case but one which is also protective, the Olixar Ultra-Thin 100% Clear Case is the perfect clear and protective case for you.
This case is custom moulded so it will surely fit your device without any issues and you'll have access to all ports and features of the device without any problem.
The case is slim fitting and provides durable protection against bumps, scrapes and drops. This Olixar Ultra thin case is made from flexible gel material and also features raised front bezels that protect your screen if your phone is to drop.
Featuring a 100% clear design allows you to show off your phones design without compromising your devices protection.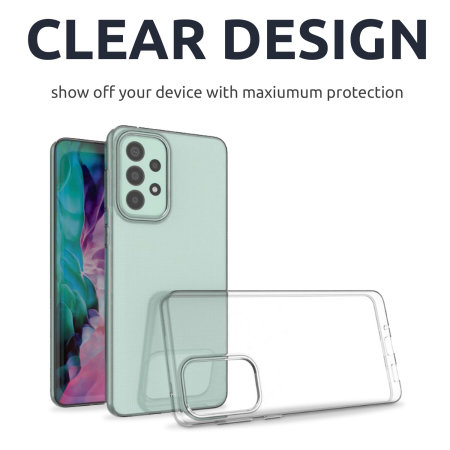 2. Official Samsung Black Silicone Strap Cover Case – For Samsung Galaxy A33 5G
Next, we have the Official Samsung Black silicone strap cover case, which is such an ideal and handy case. This case features a strap, allowing you to gain extra grip on your device.
The case is slim, light and easy to hold, making it the perfect accessory for your device as well as giving top quality protection to your Samsung Galaxy A33.
The strong and durable material that the case is made of gives you extra grip as well as giving a high standard of protection to your device.
With this Official Samsung Black silicone strap cover case, your device is certainly safe from bumps, drops and scrapes.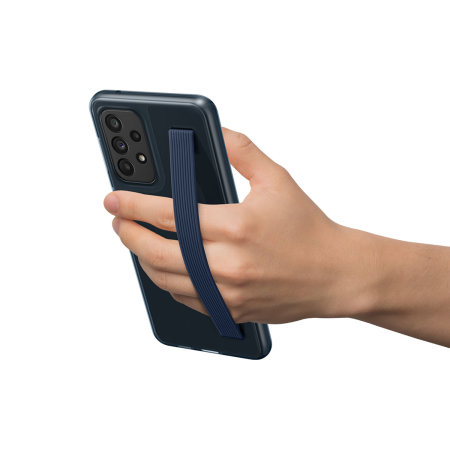 3. Ghostek Covert Smoke Black Ultra-Thin Case – For Samsung Galaxy A33 5G
The Ghostek Covert smoke black ultra thin case is the perfect case if you're looking for a custom moulded case that also features non slip coating.
This case provides the protection your Samsung Galaxy A33 needs, saving it from whatever situation your phone gets into.
The Ghostek Cover case features reinforced corners and raised bezels which provide safety for your phones screen from any drops or bumps.
The case is slim and has a bespoke fitting, so you wont need to ever take the case off in order to have access to charging ports and other device features.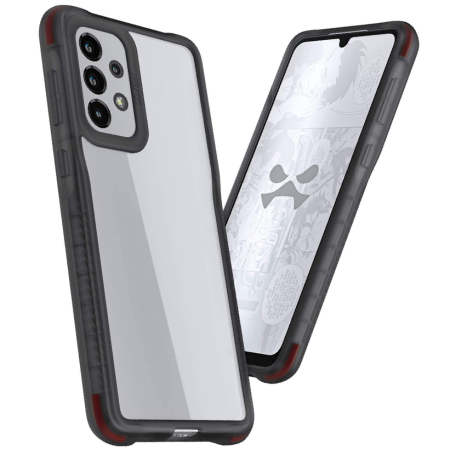 4. Official Samsung White S View Wallet Cover Case 
Looking for a stylish yet protective case for your Samsung Galaxy A33? The Official Samsung white S View wallet cover case is a great the ideal one.
The Official Samsung White s view wallet cover case provides full screen protection without any additional bulk.
With this perfect case, you'll be able to protect your phone and also be able to view notifications on your device. How cool is that!?
If you need a place to put your card or ID in, the extra hidden pockets in the case are the perfect places to keep them.
The case is made specifically for the Samsung Galaxy A33 and provides top standard protection for your device. You can easily access all ports and connections without having to remove the case.
5. LoveCases Pawsome Gel Case
We all love a cute case, so if a cute case is what you're after, the LoveCases Pawsome Gel case is the cutest gel case you need. Dress your device up and keep your device protected from bumps, drops or scrapes with this Pawsome Lovecases gel case.
This slim fit and lightweight case makes the perfect gift. The transparent designs allows you to also show off your device. The case is made of a flexible and non-slip material which adds no bulk to your device.
The raised bezels provide long-lasting protection for your camera or screen from dirt or scratches.
This case is designed for the Samsung Galaxy A33, so you wont have to worry about not having access to ports or connectors as this will fit perfectly onto your device.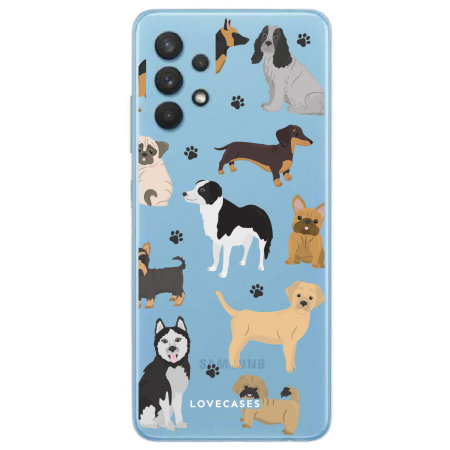 We hope this blog was helpful for you in finding the perfect case for your Samsung Galaxy A33. Check out our many other Samsung Galaxy A33 cases on the Mobile Fun website today.