If you own Google's latest standard flagship phone the Google Pixel 6, then you're going to want to know some of the must have accessories for this phone. As one of Google's latest flagship phones, the Google Pixel 6 comes with a range of upgrades. These upgrades lift the Google Pixel 6 higher on the pedestal of Google pixel phones.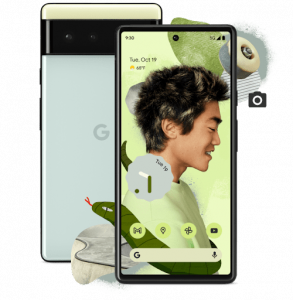 With its range of new features such as a its brand new 50MP main camera sensor, a huge battery life of 4,600 mAH, and an in display fingerprint scanner, you're definetley going to want perfect accessories to keep your phone protected. We'll list below some of the must have accessories that your Pixel 6 should have.
If you're looking to charge your phone the smart and effortless way, the Official Google Pixel 6 stand Gen 2 30W is the one for you. The Pixel 6 stand Gen 2 30W allows you to charge your phone fast whilst being able to scroll through your phone at the same time!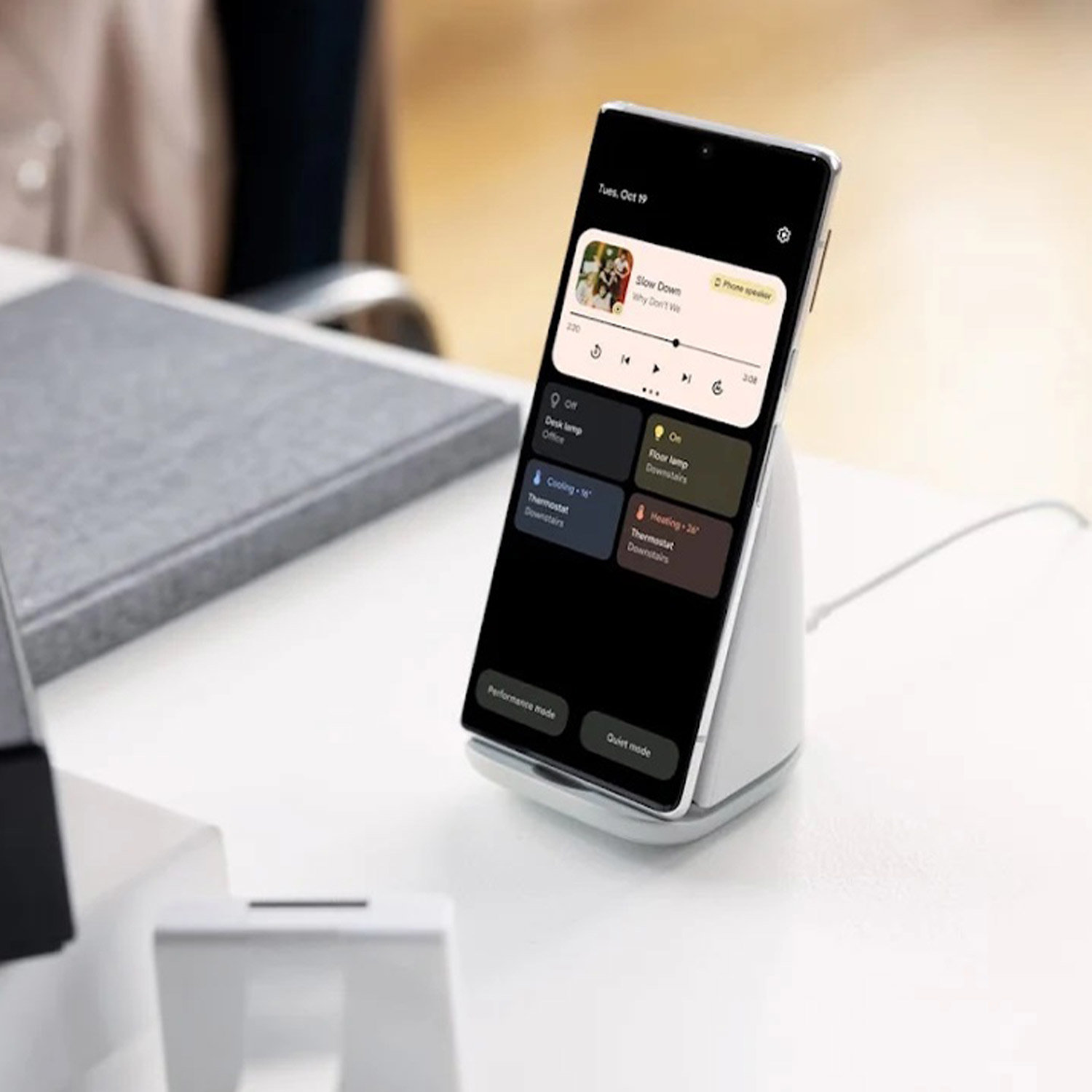 The inbuilt fan of the Pixel 6 stand enables the stand to remain cool whilst charging and using the phone, so no worries of your phone overheating.
Made with a sleek and ultra slim design, you'll have no issue of the your pixel 6 charging stand taking up space on your desk. With this wireless charger you won't need to take your wired charger everywhere, as this stand is perfect for at home and office use.With 30W charging your phone will get charged under 2 hours!
Olixar Tempered Glass Camera Protector-Twin Pack
Another must have pixel 6 phone accessory is the Olixar Tempered Glass Camera protector- twin pack. We all know how phone cameras can sometimes catch dust, or get scratched and that's why we have added the Olixar tempered glass camera protector to this list.
With the Google Pixels new and upgraded camera for google Pixel 6, you're surely going to want to protect your Pixel 6 camera from getting any damages.
This camera accessory is specifically made for the Pixel 6, ensuring the camera is protected at all times. With its anti scratch coating an oleophobic coating, your phone is protector from the slightest scratches and fingerprints.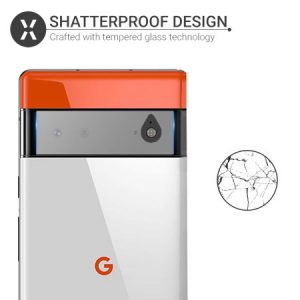 Olixar Exoshield Tough clear case
The Olixar Exoshield Tough clear case is the perfect case to keep your Pixel 6 protected. The Exoshield case is made of hard wearing materials that ensure your phone has the long lasting protection it needs.
With the snap on shell design the case gives you added reinforcement, so whether your phone falls or slips, it is safe either way from any damage. The addition of non-slip coating on the case ensures you have a grip on your phone, stopping any risks of your phone slipping from your hand.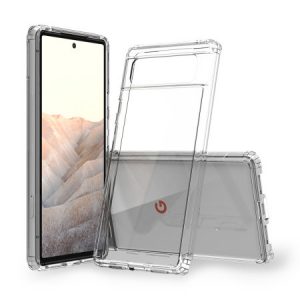 Olixar Clip-On Selfie Ring LED-White
We all love taking selfies, making videos and simply capturing the perfect moments. With the Olixar Clip on selfie LED ring light, you can make every capture even more brighter than before! No need for studio lights or going in search for the best lighting, when you can use this easy to clip on LED ring light.
Anywhere and everywhere, you can take this pocket sized ring light with you, to get the best lighting for wherever you are, even in the club!
Durable, lightweight and with 3 different brightness modes, the Olixar LED ring light is the perfect Google Pixel 6 accessory you must have.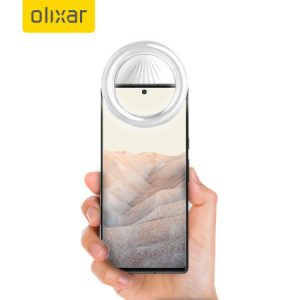 Olixar Soft Silicone Case
Give your phone a touch of colour whilst also keeping it well protected with the Olixar soft silicone cases. With a range of pastel colours to choose from such as green, purple, pink and red, your Pixel 6 will look great!
Durable material, non-slip coating, Raised Bezels and more this silicone case ensures to offer long lasting protection for your google Pixel 6. The Silicone case stops your phone from gathering dirt or dust and keeps it safe from unwanted scratches.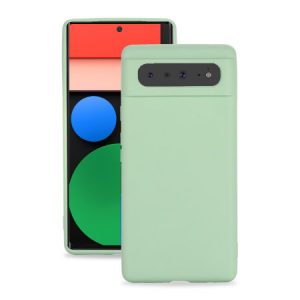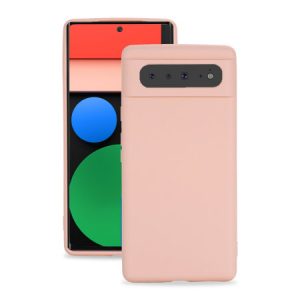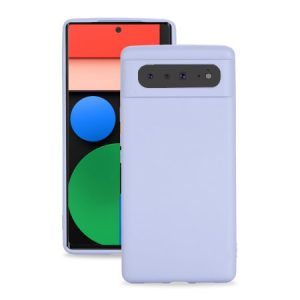 These are just some of the must have accessories of Google Pixel 6 but there are many more accessories that might just catch your eye once you visit the www.mobilefun.co.uk store.