Whether you have purchased a new car or want to spruce up your old one, there are many amazing car accessories that will ensure you get the best out of your little 4 wheeled friends. From travelling to new and exotic places to visiting friends and family, there will be the perfect product for you. With plenty of choices of car holder to extra storage and portable power, we will show you the must-have products in 2021!
---
1. 
Olixar Car Holder for Mobile Phone (Mount to your Dash or Windscreen!)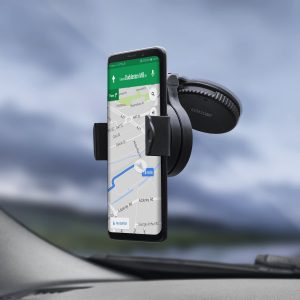 Our top road trip car accessory that we highly recommend is Olixar's Car Holder for Mobile Phone, which allows you to mount your smartphone to use hands-free to stay safe. Small and secure, this car holder allows you to place your phone holder on either your dashboard or windscreen for perfect eyes view. It is a non-intrusive design allowing you to plug in your charging cable or AUX and continue to use your phone as usual. While it may be small, it is mighty and will take on the speedy backroads and sharp turns while keeping your phone snug in the holder. 
The small car holder ensures it does not block your view on the road when driving but allows you to use your phone as a satnav or dashcam on those all-important drives. It is a universal phone mount and can be used with all smartphones up to 80mm in width, even if you have a bulky phone case protecting your device. It works with all different types of cars and vans so you can swap between vehicles.

---
2. Aux Audio Receiver (Add Wireless Connectivity To Your Device)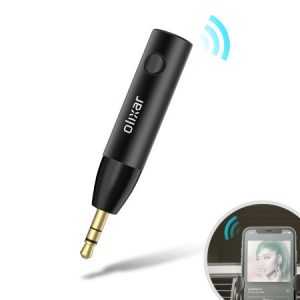 Do you like speaking to friends in your car or do you have to do business calls on the go? Olixar's Bluetooth Aux Audio Reciever is the perfect car accessory that you need. A very easy setup, all you need to do is plug the receiver into the aux port and have five hours battery life. With a slim and small design of 3.5mm, the Bluetooth connector allows you to connect your smartphone with ease and can be used on the go. If you do not have a newer model of car with built-in Bluetooth, this will easily add that into your vehicle.
The Bluetooth audio receiver allows you to make and receive calls hands-free as it has an in-built microphone so you can stay social on the go with clear, crisp audio. You can do more than just calls, as you can also listen to and stream music from your smartphone. Save money on expensive headphones or kitting out your car with speakers, as this audio jack will do all of that for you.

---
3. USB-C Power Delivery & QC 3.0 Dual Port 36W Fast Car Charger (Fast Charging for 2!)

Sick of losing your phone's battery on the road? Olixar's USB-C & QC 3.0 Dual Port 36W Car Charger is a portable car charger that allows you to simultaneously charge two devices to ensure you never lose power on your road trip. Featuring an 18W USB-C 3.0 port, it provides a fast charge with the potential of charging your device to 50% in half an hour. On top of the fast charging, the added benefit of improved safety through detecting the device you have connected and not damaging the circuitry within the device.
The car charger had a LED light you will know exactly when your device is charging and when it isn't which will make watching your device's battery on the go. The USB port car charger can alternate between 12 and 24 volts, so you can easily use it in either your car or a lorry, depending on what you drive. It is compatible be used with smartphones, satnav, tablets, Bluetooth devices, gaming devices, iPods and pretty much any USB-C or USB-A device.

---
4. Universal Headrest 7-10 inch Tablet Mount (Keep the Kids entertained on the Journey!)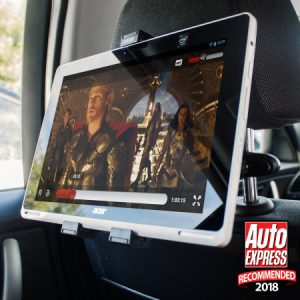 Long road trips can be a terrorising experience if you have impatient children asking "Are we there yet?" the whole way. This can be helped with Olixar's Headrest 7-10 inch Tablet Mount that can be placed on the headrest to entertain the back passengers. It is a very easy to use mount, with a one-touch release, allowing a hand insert and remove, to get on your way much quicker. The ball joint allows for a 360-degree rotation, so both passengers in the back can watch or game with the perfect view. The cutouts allow you to place the charging cable to keep the movie or game going on the whole ride.
The tablet car mount allows you to place your tablet or landscape modes depending on your preference on how to see it. It has a sturdy robust hold that will ensure that your tablet will not move no matter how mad the driving is. The tablet holder works with any 7 to 10-inch tablet, even if they are in a bulky tablet case. It is very adaptable to even fit some handheld gaming consoles such as Nintendo Switches, which will make it more universal.

---
5. Non-Slip Sticky Dashboard Mat With Phone Holder (Phone Holder included!)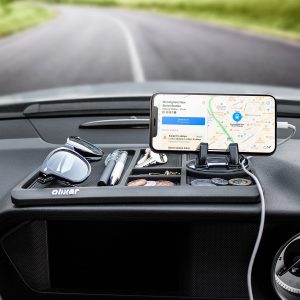 Sick of losing your personal items while driving around? Stop rummaging under the seats for your loose change and get yourself Olixar's Dashboard Mat With Phone Holder! With multiple compartments, you can hold all of your and your passenger's personal items no matter how windy the roads become. The built-in car phone holder allows you to use your phone as a satnav or dashcam in either landscape or portrait mode to find your way with ease. The dash mat will fit the contours of your car no matter what the size and can be changed depending on the vehicle.
The dash mat will hold your keys, coins, glasses, smartphone and other items depending on what you take with you on the daily drive. The adhesive ensures the mat sticks to the car with extreme hold but leaves no sticky residue behind. However, if you find that the mat is not as sticky after time, you can wash the mat with water to bring back its sticky properties.

---
Wrapping Up
We hoped you enjoyed our blog on the Best Car Accessories For Your Next Road Trip! If you want to know more about any of the products mentioned in this blog or to see even more products available, please click here!
Alternatively, check out our video below on some of the amazing car accessories!
---
Georgia Ryall
Georgia Ryall is the Amazon marketplace apprentice, soaking up all the information like a sponge! After studying Media & Communications at University, is now stepping out to the digital marketing world and wants to learn it all! A huge lover of digital marketing, movies, and gaming (particularly her PS5!)
---