If you've just picked up an iPhone and are wondering what you should get next, well read on as we have gathered some of the best accessories for the iPhone 13, iPhone 13 Mini, iPhone 13 Pro and iPhone 13 Pro Max.
So when you opened your brand new iPhone 13 you were probably surprised at the fact there is no power brick in the box. Well Apple started this with the iPhone 12 line up and said that it was to reduce electronic waste and that most people would already have a charger.
The only issue with this is that if you have an iPhone from before the 11 series then you'll likely just have a USB-A brick and your new cable is USB-C so will not fit.
Not to worry though as this is where the Olixar 20w USB-C charger comes in! Not only will this work with the cable that came with your new iPhone it will also give you enough power to charge your iPhone with MagSafe at 15W.
For more iPhone 13 chargers head over to our store where we have curated the best ones for you.
Next up you'll want to grab a new screen protector for your iPhone to stop any nasty scratches or worse cracks! There are many different ones available but some go above and beyond just protecting your phone.
The one we have chosen is by Ocushield as it not only protects your phone but also aims to protect your eyes too.
The Ocushield Anti Blue light screen protector stops blue light coming from the screen which could help with eye strain, headaches and even help you sleep better.
Not interested in the anti blue light filter, we have a wide range of iPhone 13 screen protectors on our store.
Now the screen is protected and you can actually charge your phone, you're going to want to protect the rest if it. So cases are a must if you want to stop damage to your phone. As everyone is different and likes different sorts of cases make sure you check out the rest of the range.
My personal favourite is this one by Nomad, it's made from Horween leather so it ages with time and use, but it still offers alot of protection for your new phone, plus the fact it will work with MagSafe.
MagSafe is something Apple introduced on the iPhone 12 and is essentially a ring of magnets that are in the phone which allows you to attach certain accessories to your iPhone.
Now if you are going to use MagSafe you will need a MagSafe compatible case which will add more magnets into the case so the connection is not weakened.
Now after having MagSafe for around 1 year now I would say the best accessory to get is the MagSafe Charger. It is convenient compared to normal wireless charging as it will align with the phone and not slip off.
The only issue with the charger is that you need to use two hands to remove it but thankfully Olixar have released the below, which holds the puck in place on your bedside table so you can easily remove your phone.
Check out all of our iPhone 13 wireless chargers, including MagSafe, on our store.
I hope you enjoyed reading about all the accessories you can get for your new iPhone. To shop for all accessories talked about here for your iPhone 13, plus lot more head over to Mobile Fun.
To see more products for your iPhone 13, head over to our YouTube Channel.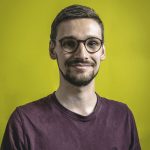 Mark Holmes
Mark is our Product Marketing Specialist with a background of 7 years in marketing. When not researching about the latest tech gadgets to make his life easier he is most likely watching Formula 1.