The iPad Mini didn't just get a quicker processor but a whole new design. This means you will need to purchase some new accessories and these are our top picks available right now!
To start off we have this case from Olixar, I personally love these types of cases as they are so lightweight but still offer a variety of angles for watching videos or typing on a table top, plus the added benefit of the sleep wake magnets built into the case so you can just close the case and know your iPad Mini is locked.
If you are someone that is planning on using the Apple Pencil with your iPad then this would be a better option as the case will keep the pencil attached and chagrin while you have it in a bag for instance.
The next thing I would get to protect your iPad Mini is a glass screen protector as that is one large screen which could easily pick up scratches or worse, smash. This will help you protect your device and also give you a little more confidence when using an Apple Pencil on the screen.
Something else I like to have with my iPad is a couple of different places to charge it so you don't have to route around for a charger, or remember where you last plugged one in. I personally use the one out the box next to my bed so I can charge overnight then have a second one next to the sofa as this is where I mainly use my iPad.
This one is from Apple and is 30W so it can actually charge your device faster than the one out of the box, plus it comes with a 1M USB C cable which is very handy.
Thanks for reading, let me know what accessories you'll be buying for your iPad Mini in the comments below.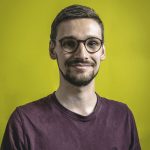 Mark Holmes
Mark is our Product Marketing Specialist with a background of 7 years in marketing. When not researching about the latest tech gadgets to make his life easier he is most likely watching Formula 1.