The Samsung Galaxy Z Fold 3 5G continues on from the Z Fold 2 with a foldable 7.6″ dynamic AMOLED display and a 6.2″ outer display. The upgrade with the Z Fold 3 comes to the outer display which now makes use of a Dynamic AMOLED with a 120Hz refresh rate, rather than a Super AMOLED which is found on the Fold 2. With improvements made on the display and the inclusion of an under-display front-facing camera, the Z Fold 3 5G's dual displays are immersive and you'd certainly want to keep them protected.
With that in mind, we've created this guide on the best Samsung Galaxy Z Fold 3 5G screen protectors which vary by brand, price, and screen protector type too.
---
1. Whitestone Dome Silk Samsung Galaxy Z Fold 3 Glass Screen Protector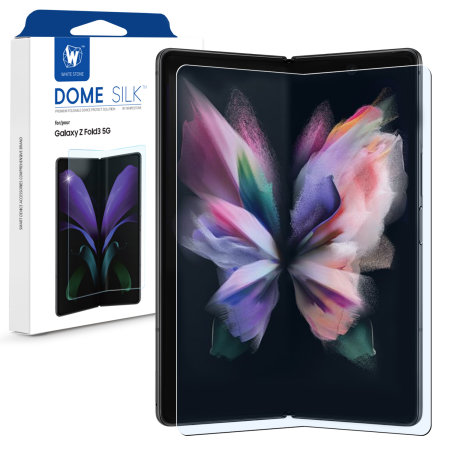 Available for £79.99/$92.49
Whitestone screen protectors are one of the best on the market, especially when it comes to Samsung smartphones. Whitestone has added to their range with this new Dome Silk tempered glass screen protector for the inner display of the Z Fold 3 5G, which is capable of being folded without breaking, making it an industry first. This patented solution is certainly impressive and brings around the usual benefits of a Whitestone screen protector, including being extremely thin, scratch and shock-resistant, maintaining touch sensitivity, and screen clarity.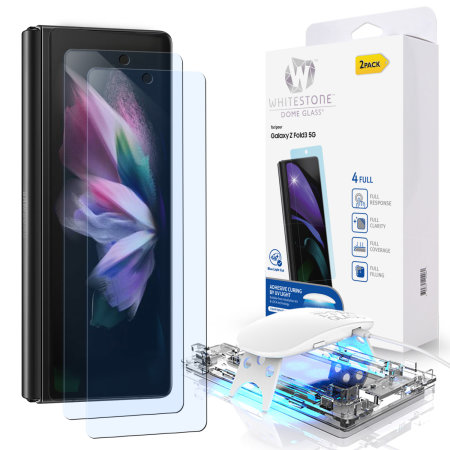 Available for £44.99/$51.99
Another Whitestone glass screen protector, however this time for outer display of the Samsung Z Fold 3 5G. Combine this with the Dome Silk protector above and you've got full protection of both displays on your Z Fold 3. The regular Dome screen protector makes use of a unique UV lamp and proprietary UV adhesive, which allows the Whitestone screen protector to provide full cover, edge to edge protection once applied. Touch sensitivity and display clarity are both maintained too.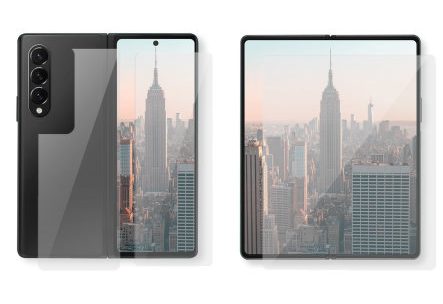 Available for £16.99/$19.99
This pack of Olixar Front & Back screen protectors is a great alternative to having a case, providing protection to the front display, inner display, and rear of the Samsung Galaxy Z Fold 3 5G. Made from film, the screen protectors are ultra-thin and barely noticeable once applied, giving the impression of invisible protection. When it comes to protection, being made from film, naturally the level of protection gained will not be as high as that of tempered glass.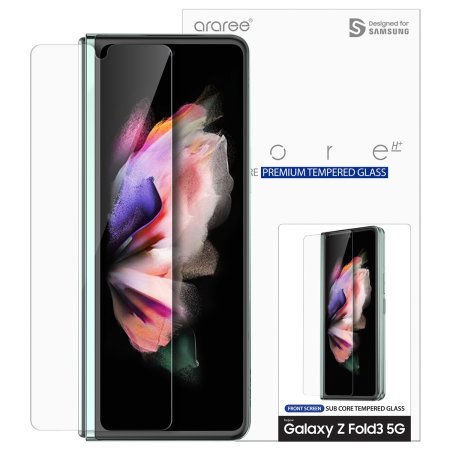 Available for £16.99/$19.99
If you're simply looking for protection for the front 6.2″ display of the Samsung Z Fold 3 5G, then this Araree Sub-Core Glass Screen Protector is a great choice to opt for. Made from tempered glass, the protector has an ultra-thin thickness of 0.45mm, which once applied can't be noticed, whilst retaining sensitivity and clarity. Additionally being made from glass, the protector guards against scratches, impacts & shock.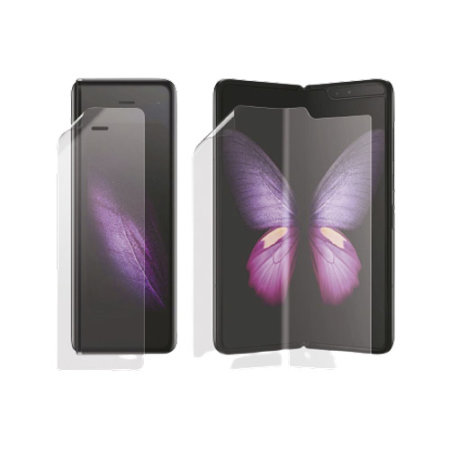 Available for £29.99/$34.99
PanzerGlass are renowned for their high-quality screen protectors and this Z Fold 3 5G protector is no different. With a two-piece design, the screen protectors have been created for easy installation to the front display and inner display of the Galaxy Z Fold 3 5G, providing protection against scratches and shock.

---
We hope that you found this article useful and if you have any questions, please leave a comment below and we'll get back to you. Alternatively, check out our Best Z Fold 3 5g Case guide.
Amit Patel