Following Samsungs' Unpacked event (11/08/2021), the company debuted a selection of new, innovative devices. It is safe to say that Samsung are definitely pushing the boundaries of the mobile phone experience with the new Z Series.
The Samsung Galaxy Z Flip 3 is the compact, sturdy & sleek new design many of us have longed for. Created with armour aluminium, the Galaxy Z Flip 3 is said to be 'super strong' & even 'waterproof', with two exceptionally receptive camera's on the exterior. The device also comes in four beautifully minimalistic colours; black, lavender, green & cream.
If you're one of the lucky individuals to be able to experience this new device so soon after it's launch, it'd be fair to say that you would want to protect & style your new device accordingly.
So let's see what case options we have in our new Samsung Galaxy Z Flip range for you!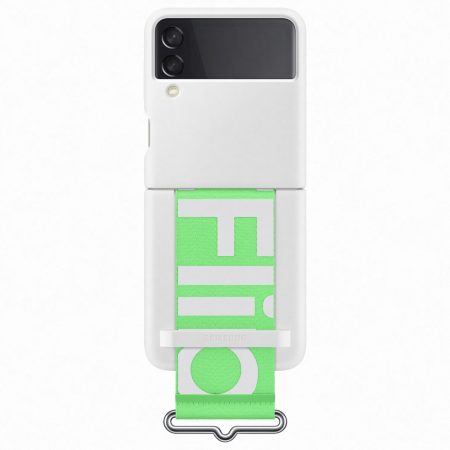 £34.99/$
Let's start on the official.
This case comes from Samsung's official range; made from soft silicone, it offers a stylish, clean design that is in keeping with the phone itself. A durable, long-lasting phone case that provides edge to edge protection for those everyday mishaps. Keeping your new device slim, the case provides a raised bezel which guards your screen on any flat surface at all times.
Due to the Galaxy Z Flip 3 being small in nature, an inbuilt strap offers you alternative ways of holding & viewing. Giving you more peace of mind & security when using your new mobile.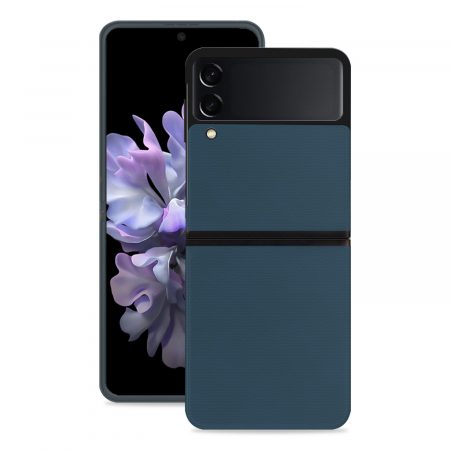 £19.99/$
Similar in colour to the Galaxy Z Flip 3 Green, this genuine leather case enhances the elegant aesthetic of this device. With a premium feel & easy access to all ports (& extra accessories), this case is crafted specifically to work with the Z Flip 3 in every way possible.
Reinforced corners & a raised bezel means full protection for vulnerable points on the device ie. corners/screen/camera etc. It is in keeping with the slim design & compliments the mobile exquisitely.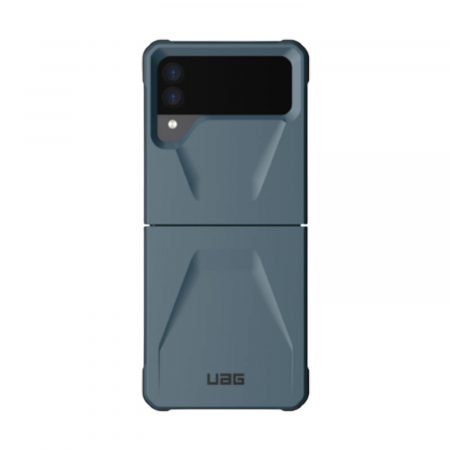 £49.99/$
Although Samsung said the Galaxy Z Flip 3 made from strong, durable materials, we all know too well how fragile a mobile can be. (Especially a little compact device.) From UAG we present to you the Mallard Blue Civilian Tough Case.
Again a minimalistic case design but with a few major differences – a feather light armour shell that is military drop tested. The shock absorption is unreal; a soft impact-resistant core & a hard exterior that takes punishment the world would otherwise suffer. It creates the perfect partnership of gentle protection.
If it's passed military inspection, fingers crossed its the case to suit your needs too!
£22.99/$
Exhibit your Samsung Galaxy Z Flip 3 in the ultimate minimalist style. The matte clear case is formed with a tough outer shell that features a scratch-resistant coating, whilst providing 360° round the clock shock protection giving you the trusted Ringke protection.
A two piece design makes for an easy installation process & its slim, smooth outer layer allows the case to slide into your pocket or bag easily.
Show off your new device in the best & safest way possible!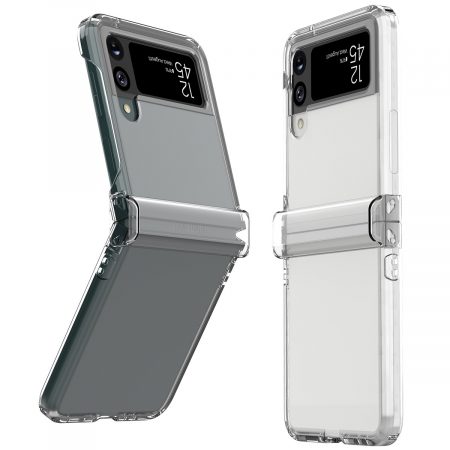 £27.99/$
Another great exhibionist case is this Crystal Clear Araree Nukin Case. Offering full protection to the back of the Galaxy Z Flip & its hinges. It has an ultra slim, non-slip design, with self-healing smart coating. The Nukin uses an unique dot matrix pattern inside, preventing ugly marks, discolouration or rainbow smears! Offering full protection to the back of the Galaxy Z Flip & its hinges.
It's also wireless charging compatible. However you decide to charge your new phone, you'll have full confidence in your choice.
Wrapping Up
We hope this article shared some insight on the new Samsung Z Series & some of the best ways to protect your new device.
Thank you, we appreciate your time. If you have any comments or questions to add, pleases leave them below.