For 2021, Samsung has decided to drop the much loved 'Note' Series and instead, replacing it with the 'Z' series, in the form of the Galaxy Z Fold 3 5G. Packed full of features including the world's first under-display camera, water-resistant design, and compatibility with Samsung's stylus; the S-Pen, the Z Fold 3 5G is certainly a stunning smartphone.
If you've decided to upgrade to the Samsung Z Fold 3 5G, you'll certainly want to keep it protected and guarded against any potential damage, especially given its cost of £1,599. With that in mind, we've created this shortlist of the Best Samsung Galaxy Z Fold 3 5G cases which varies by case type, price and brand.
---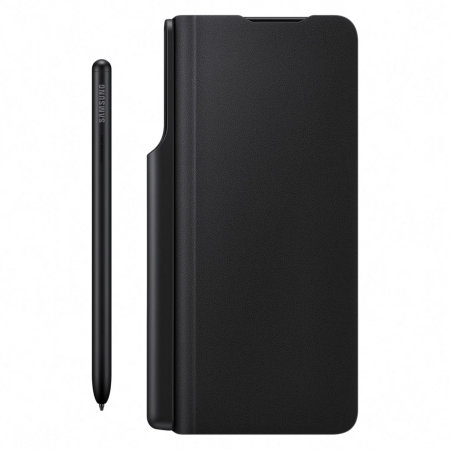 Available for £89.99/$103.99
As mentioned above, the Z Fold 3 5G is compatible with the S-Pen and as a result, Samsung has created the perfect case combo. This particular Samsung Flip case comes with an S-Pen Pro and conveniently has a built-in slot to hold it too. The case itself notes a sleek and minimal design, which is made from genuine leather. Wrapping around the Z Fold 3, the case offers 360 protection and also includes sleep-wake functionality.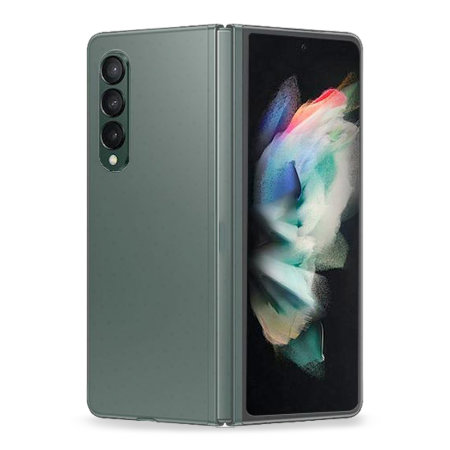 Available for £19.99/$23.49
The Samsung Galaxy Z Fold 3 5G is certainly a stunning phone with its sleek design and looks great in phantom black, phantom silver and phantom green. If you're looking to showcase your Z Fold 3 5G and its original colour then this crystal clear case from Olixar is the perfect option. With a completely transparent shell design, your Z Fold 3 5G will shine through, whilst gaining protection against scratching, drops and shock. Additionally, Olixar has created this case with a raised edge to provide protection to the Z Fold 3 5G's front display. Overall the case is slim and lightweight, meaning no unnecessary bulk is added to your Fold 3.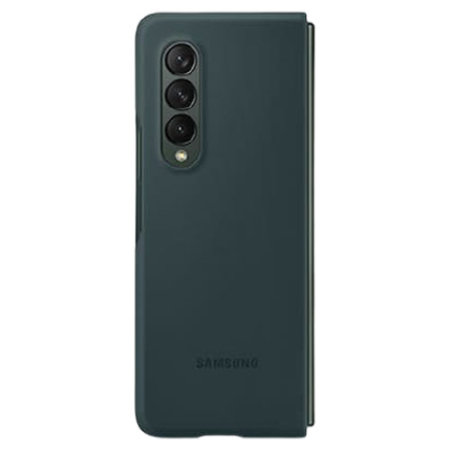 Available for £39.99/$46.49
Samsung's Soft Silicone Case has been a long-standing design in recent years for its smartphones, however, it's the first time that it's become available for the Z Fold range. As the name of the case suggests, it's made from a silicone material that is soft to touch and makes for a great feeling case when in hand. The silicone also increases the grip of your Samsung Z Fold 3 5G, meaning the chances of dropping your phone are decreased. The case is slim, lightweight yet protective, and will guard your Z Fold 3 against scratching and light impacts, while the raised bezel guards the Z Fold 3's outer display when placed down on a flat surface.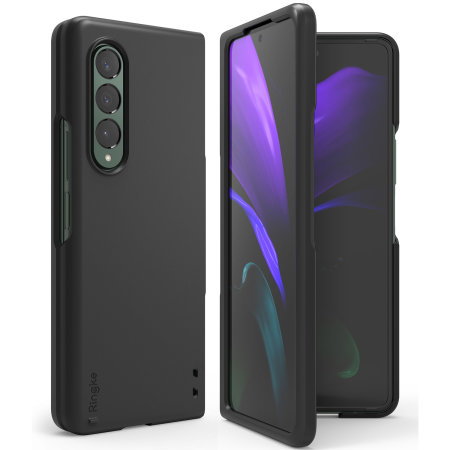 Available for £24.99/$28.99
This Ringke Case for the Samsung Galaxy Z Fold 3 5G is one of the slimmest cases on the market at a width of 1.5mm, meaning the original design and contours of the Z Fold 3 are retained. The case has a two-piece polycarbonate shell design which makes for easy installation and protects your Galaxy Z Fold 3 5G against drops and scratches. For further protection, Rinke has added a number of key details to the case too, which includes a raised bezel and unique support pieces on the rear of the case to help keep your Z Fold 3 stable in your hand.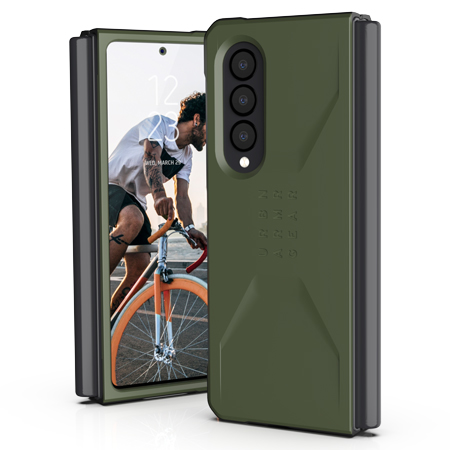 Available for £49.99/$57.99
UAG is renowned for its protective cases that hold up against the toughest of conditions. This Z Fold 3 5G Civilian case does exactly that through a lightweight impact-resistant Armor shell that is able to absorb shock and has also been designed to exceed Military Drop tests. Surprisingly the case is relatively slim and adds minimal bulk to your Samsung Z Fold 3 5G, which is not often the case with this level of protective case.

---
We hope that you found this article useful and if you have any questions, please leave a comment below and we'll get back to you.
Amit Patel