With the new Samsung event and new phones coming out, you will want to upgrade your handset to the newest device. If this is your first upgrade after having an Apple phone, then there maybe some of the best android accessories to upgrade your experience! From Wireless charging adapters to charging pads to charging cables. We will have you stocked up with our buyer's guides…
---
1. 
Olixar USB C Wireless Charging Adapter for USB-C Smartphones and Devices (Charge without Cables)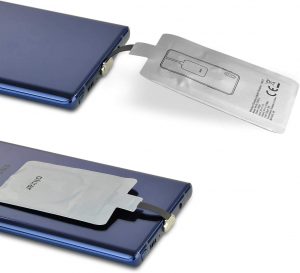 Samsung has many amazing capabilities but the recent models haven't been wireless charging compatible so there is a product there to fix that. Buy yourself Olixar's Ultra-Thin Qi Wireless Charging Receiver to be able to charge without cables. Never have to worry about having charging cables and upgrade your phone's capabilities.
While you may worry about the wireless charging adapter being ugly and in the way, it can be plugged in and hidden inside of your phone case and keep that strong charge continuing. It also gives your phone low heat emission to prevent your device from overheating, which happens often in summer. It is very easy to use and will fit in seconds, meaning you can take it on and off when wanted.

---
2. Slim 10W Fast Wireless Charging Pad (Wireless Charging has Never Looked So Good!)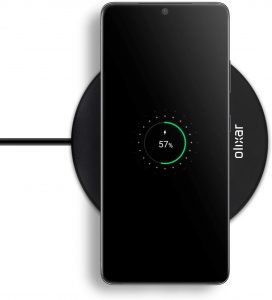 If you want a phone charger to fit any room's attire and have no messy cables, then you need to buy the Slim 10W Fast Wireless Charging Pad to fast charge your Samsung phone! Paired with Olixar's wireless charging adapter, this wireless charging pad will transform your charging experience and help you keep your desk table tidy. A must-buy accessory as it comes with 30% faster-charging speeds than your average charging pads elsewhere.
It is a powerful charging pad that allows strong speeds even when your device is in a bulky phone case, to keep your style and charging adapter hidden. There is a non-slip design so it will stay on your bedside table or office perfectly! The lightweight design means it is also a perfect travel accessory for when you finally go on vacation.!

---
3. USB-C To HDMI 4K 60Hz Adapter for TVs and Monitors (From Mobile Videos to TV Videos)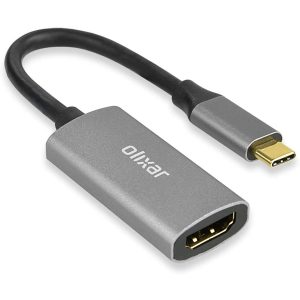 Do you enjoy taking videos of family and friends on your amazing camera on your new Samsung phone? Use Olixar's USB-C To HDMI 4K 60Hz Adapter to see all those memories on the big screen! Whether you have the newest or oldest smartphone that has a USB-C connector and a device that has a USB output such as a TV or laptop, you can watch any footage you like in 4K HD.
Do you like mobile gaming but wish the screen was much bigger? Attach your smartphone to your television and play Among us or Call of Duty: Mobile with all of your friends beside you. Have the best picture with up to 4K resolution at a stunning 60 frames per second, making any video or game you display will look at it's best with an adapter.

---
4. Olixar DriveTime Samsung Car Holder & Charger Pack (Charge and Drive safely!)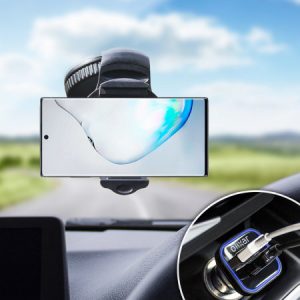 Be prepared for anything on the road with your Samsung device with the DriveTime Samsung Galaxy Note 10 Car Holder & Charger Pack! This pack involves all the essential items for a road trip including a Car holder, Car Charger with an Additional USB Port and USB-C Charging Cable. This car phone holder will hold your Samsung phone safely and securely no matter how windy the road becomes.
The kit includes a fast-charging 2.4A car charger with an additional USB port that will charge your phone no matter if satnav apps are being used to find your way. Keep your phone fully charged and mounted with the phone case compatible car holder.

---
5. USB-C Samsung Galaxy Note 20 Charging Cable – Black 1m (Never run out of juice!)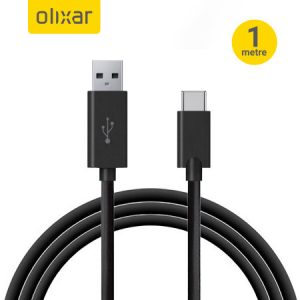 If you find your Samsung charger snapping or charging your phone slower, we have the perfect replacement charging cable with the USB-C Samsung Galaxy Note 20 Charging Cable! Continue the fast charging that is compliant with USB-A to USB-C standards. No more cheap cables that will only work for a few weeks; only the best quality.
This charging cable has a USB port to have the options to be used in a wall plug or a laptop to give you the speedy charging that is needed. Data sync will also be done at the same time, saving you time when plugging into your favourite device. Send over your favourite songs or images to back up quickly and fully charge your phone – win-win!

---
Wrapping Up
We hoped you enjoyed reading about the Best Android accessories in 2021! If you want to know more about any of the products mentioned in this blog or to see even more products available, please click here! Alternatively, if you want to see more information about any more of our Samsung products, please see our video below!
---
Georgia Ryall
Georgia Ryall is the Amazon marketplace apprentice, soaking up all the information like a sponge! After studying Media & Communications at University, is now stepping out to the digital marketing world and wants to learn it all! A huge lover of digital marketing, movies, and gaming (particularly her PS5!)
---