Sony has updated its Xperia range with the 10 III, which notes a similar design to its predecessor the Xperia 10 II, however, brings in improvements through a longer-lasting battery, power from a new Qualcomm Snapdragon 690 5G chipset and a new triple-lens camera.
If you've decided to upgrade to the Sony Xperia 10 III and looking to keep it protected, our best cases guide will help you to choose the right case for your requirements.
---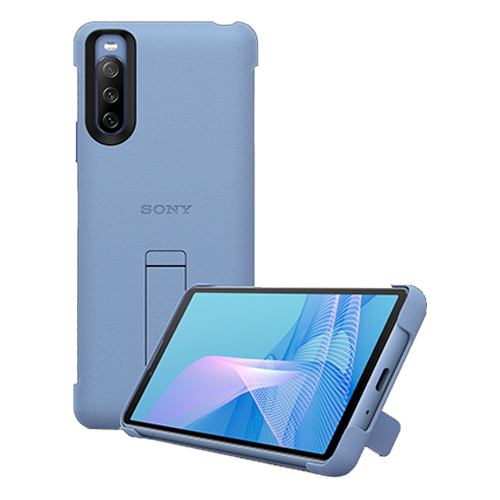 Available for £34.99/$41.49
From Sony's own official lineup of accessories, the Style Cover stand case for the Xperia 10 III is made to the highest of standards and provides a perfect fit, which is what you'd expect being an Official Sony case. Overall the case is slim and lightweight, yet protective meaning your Xperia 10 III will be guarded against everyday wear and tear. The addition of the stand on the rear is a welcome touch and great for watching videos and other content comfortably, wherever you may be. Sony has also created the Style Cover case in three colours; black, blue (as shown here) and white, which will match the shade of your Xperia 10 III perfectly.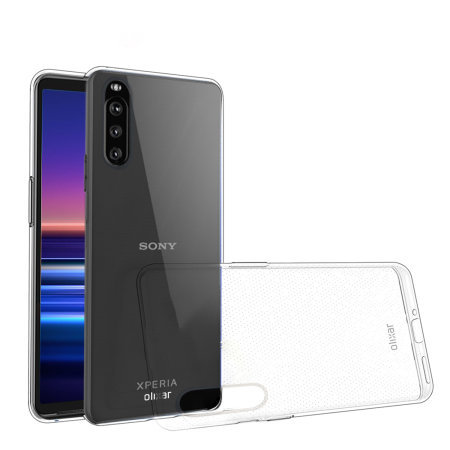 Available for £6.99/$8.49
The Olixar Ultra-Thin as the name suggests is a thin case made from a silicone gel material, which moulds around the back and edges of the Xperia 10 III perfectly for a tight fit. Being such a thin case, it's the ideal case for those who aren't a fan of large bulky cases which change the original lines and design of their phone. In terms of protection, the Olixar Ultra-Thin will protect against scratches and very light impacts, all while showcasing the sleek design and original colour of the Xperia 10 III.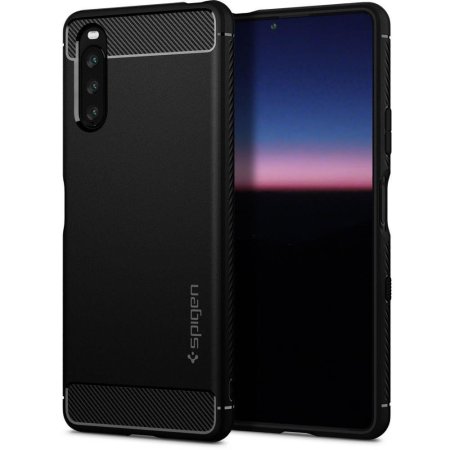 Available for £24.99/$29.99
The Spigen Rugged Armor is a protective case for your Sony Xperia 10 III and will guard against impact and shock, which is thanks to the inclusion of Spigen's trademarked Air Cushion technology. To provide further protection, Spigen has made the Rugged Armor with raised bezels around both the camera module and screen to guard against scratches. Aesthetically, the case combines a matt black and carbon fibre finish, for a sleek and modern design.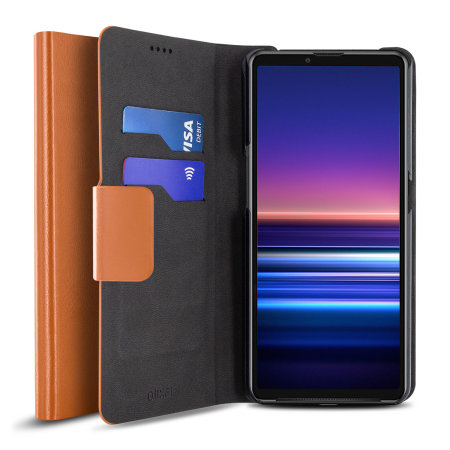 Available for £9.99/$11.99
The Olixar Leather-Style Wallet Stand Case adds luxury and sophistication to the Xperia 10 III. Made from a faux leather material, the case is durable and provides great all-round protection as it wraps around the front, back and sides of the Xperia 10 III. Olixar has also made the case with a number of useful features including a folding stand function for watching videos and movies, plus two card slots on the interior for storing credit/debit cards, ID, or anything else of a similar size. Another useful feature is the cut out's for the Xperia 10 III's speaker on the front of the case, which means you'll be able to have phone conversations without having to constantly keep the front of the case open.

---
Thanks for reading this article on the top cases for the Sony Xperia 10 III. We hope that you found this useful and if you have any questions, please leave a comment below and we'll get back to you.
Amit Patel