Long gone are the days of playing Snake on a dimly lit Nokia. Welcome to the dawn of pocket powerhouses, high tech Mobile Gaming accessories, and having to fight for every inch of the Mobile battlefield. Learn how to take your Mobile Gaming to the next level and beat the competition by getting the upgrades you need to compete in the big leagues!
---
1. Baseus Mobile Gaming L1 & R1 Trigger Buttons – Black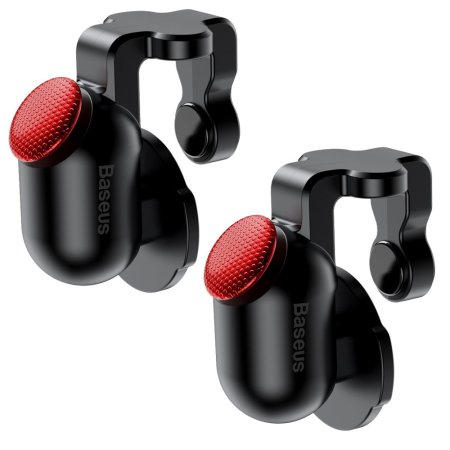 Ever wonder why you keep getting mowed down by the opposition, who seems to move and shoot at the speed of light? These Baseus Mobile Gaming L1 & R1 Trigger Buttons are one of the reasons, and they are a very cheap and easy way to seriously improve your fortunes on PUBG and other Mobile FPS battlefields.
This products fits onto your phone and creates an effective L1 and R1 trigger once customised in your in-game settings. Freeing up your fingers to focus purely on movement whilst allowing you to aim and shoot with the L1 & R1 triggers like your playing COD MW2. Gain a HUGE speed advantage, allowing you to get the W.

---
2.  XO Touch Screen Game Controller Non-Slip Finger Sleeves – 6 Pack- Grey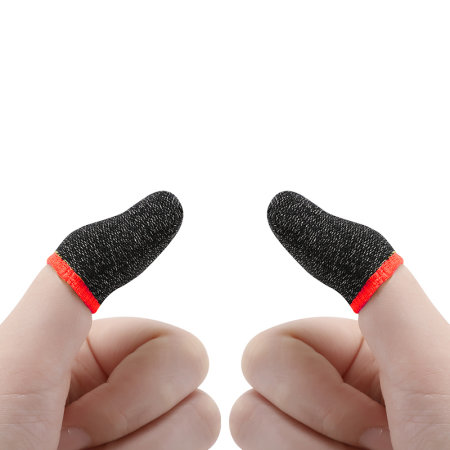 Yes… I know what your thinking, you don't even have to say it! But here. me. out.
Not only do these take your THUMB WAR games to the NEXT LEVEL, but they also…
No, but seriously, these futuristic ultra light silver fibre finger sleeves that will stretch to fit all your fingers and thumbs, have to be seen to be believed. Designed to get you through those long gaming sessions, this clever product will not only isolate sweat, but it keeps your screen clean and improves your precision movements.

---
3. MOGA XP5-X Plus Wireless Controller For Mobile & Cloud Gaming – Black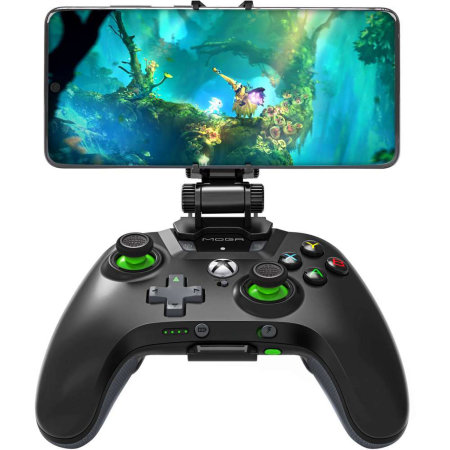 Mobile Gaming truly is evolving. And this MOGA XP5-X Plus Wireless Controller is a prime example of that.
Use this controller to play Xbox games such as Halo Infinite on your Android smartphone from the cloud (Please note you will need an Xbox Game Pass Ultimate subscription)
Not only does this controller come with a built-in holder for your phone, but it also has an integrated 3000 mAh power bank which extends your game time by up to 10-hours on a full charge. Ideal for long journeys in the car etc.
Cross compatible with Mobile FPS games such as PUBG. Enjoy the precision of a controller whilst the Noobs languish at the bottom of the leaderboards.

---
4. Razer Kishi Mobile Gaming Controller for iPhone – Black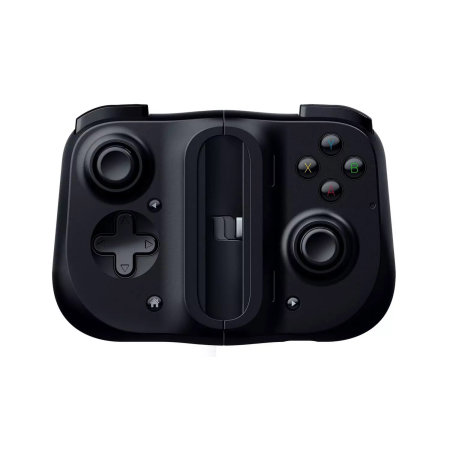 iPhone fans DONT WORRY. I have not forgotten about you. And this Razer Kishi Mobile Gaming Controller for iPhone is the answer to all your worries.
Get on the side of victory with this mobile gaming controller made specifically for the iPhone. (Supports iPhone 6, iPhone 6s, iPhone 6 Plus, iPhone 6s Plus, iPhone SE, iPhone 7, iPhone 7 Plus, iPhone 8, iPhone 8 Plus, iPhone X, iPhone 11, iPhone 11 Pro, iPhone 11 Pro Max, iPhone XS, iPhone XS Max, iPhone 12, iPhone 12 mini, iPhone 12 Pro, iPhone 12 Pro Max)
Ergonomically designed with console-level controls, means refining your aim and execution just got easier. Bring your A-game anytime anywhere.
Compatible with cloud gaming and featuring ultra-low latency this really is a Mobile Gaming powerhouse.

---
5. ttec PowerCard Universal Power Bank for Smartphones – 5000 mAh – Black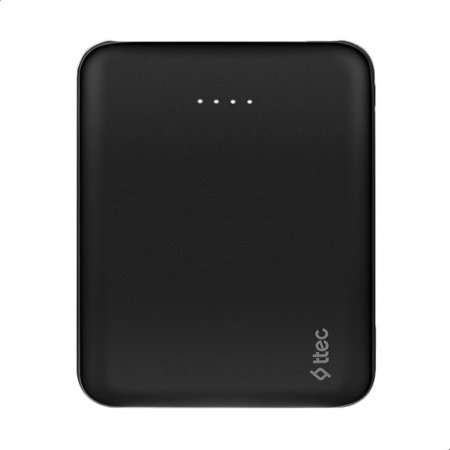 This ttec 5,000 mAh power bank is the perfect way to keep your device charged whilst in the heat of battle.
Featuring two USB ports, and packing 5,000 mAh of power. This power bank can charge two devices simultaneously with a 10W fast charge output.
A simple but essential Mobile Gaming accessory.
---
Wrapping up
I hope that you now have everything at your disposal to upgrade your Mobile Gaming, climb the leaderboards and secure the W. If you would like any more information on the products featured and to see more please visit here
---
Spencer Saunders