While your new smartphone comes with many new cool systems and tools to help you through daily life, even from the newest camera to show off your puppy, there may be gadgets to buy to enhance the smartphone experience. From Apple iPhone to Samsung Galaxy, there are smart tools for your phone to make your life even better! So here are our top 5 smartphone accessories that you can buy now in 2021!
---
1. 
Olixar Smartphone and Tablet Stand For Desk (Hands-free for long calls!)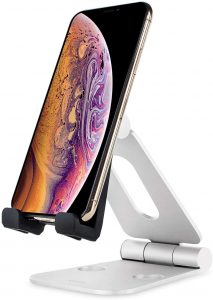 If you enjoy watching movies on your smartphone or take zoom meetings on your device, then the Olixar Smartphone and Tablet Stand may be for you! Save your arms from hurting holding up your phone or getting neck cramp, when you can have an adjustable stand for your device! Built from the best aluminium, this mobile stand can hold all smartphones, even in a phone case!
Our favourite for 2021 is the Tablet holder for the desk, with a two-year warranty on your side, it is impossible to lose! You also get premium protection for your device and amazing cable management so you can continue to fit charging cables so you do not run out of juice mid-call!

---
2. Universal Silicone Bike Mount For Smartphones (for those on the go, don't lose your phone!)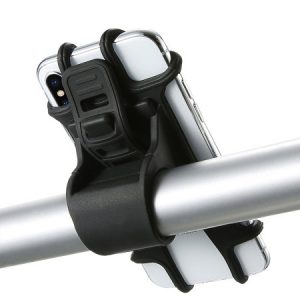 For those who like to cycle, whether it is to work or on a casual afternoon ride, the Universal silicone Bike Mount for Smartphones is for you! With a strong grip on your bicycle and device, it will keep your phone safe and visible throughout your journey. Works with all Mobile devices up to 7 inches, with or without phone cases!
The Phone grip for bikes works with most bicycles up to 33mm in diameters so can also be used for motorbikes, wheelchairs, and many other types of equipment. It also has the perfect cutout for your headphones to slot in, if you wish to watch a video or listen to music on the way!

---
3. Ultra-Thin USB-C Wireless Charging Adapter (Make your phone charge wirelessly for ease!)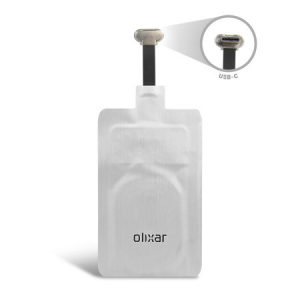 If you love your phone but it doesn't have wireless charging capabilities, bring it forward to the new generation using Mobile Fun's Ultra-Thin USB-C Wireless Charging Adapter! This adapter is universal to any USB C device and will work whether the phone has a case on or not, leaving it hidden if wanted!
It is compatible with Wireless Chargers, so it looks great in an office or your home, leaving the messy Charging cables to the past! The perfect gadget to keep your device but make it easy to keep it charged up!

---
4. Running & Fitness Armband Holder for Large Smartphones (Never drop your phone at the gym again!)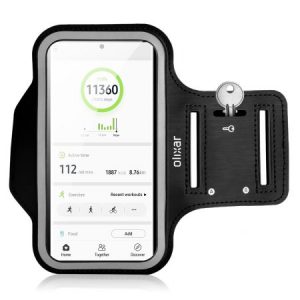 If you are into fitness and want to keep an eye on your heart rate or your distance that you ran but don't want to hold your phone, there is a solution! Grab yourself the Running & Fitness Armband Holder for Large Smartphones, which fits devices up to 6.5″.
The Smartphone strap fits all sizes from 10″ to 15″ and also has extra pockets to store items such as keys and credit cards! Leaving your phone fully functional, you can still listen to your music with no need to take it out!

---
5. All-in-One Stylus, Stand, and Microfibre Cleaner – 3 Pack (Everything you need when you get a new phone!)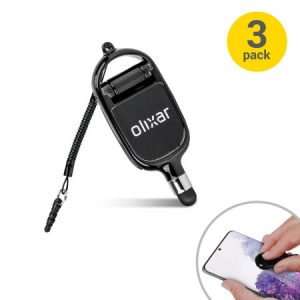 When you get a new phone, you never know what you may need to improve your experience. Grab the All-in-One Stylus, Stand, and microfibre cleaner for all your smartphone needs! The stylus allows for accurate typing and won't damage your screen, especially if you have a screen protector.
The extra addition of the microfibre cleaning cloth allows you to get rid of any smudges on your screen and can be used in conjunction with other cleaning supplies to get rid of Bacteria.

---
Wrapping Up
We hoped you enjoyed our Top 5 Smartphone Accessories to buy in 2021! If you want to know more about any of the smartphone accessories mentioned in this blog, or to see even more products available, please click here! Alternatively, watch the video below for more information!
---
Georgia Ryall
Georgia Ryall is the Amazon marketplace apprentice, soaking up all the information like a sponge! After studying Media & Communications at University, is now stepping out to the digital marketing world and wants to learn it all! A huge lover of digital marketing, movies, and gaming (finally owns a ps5!!)